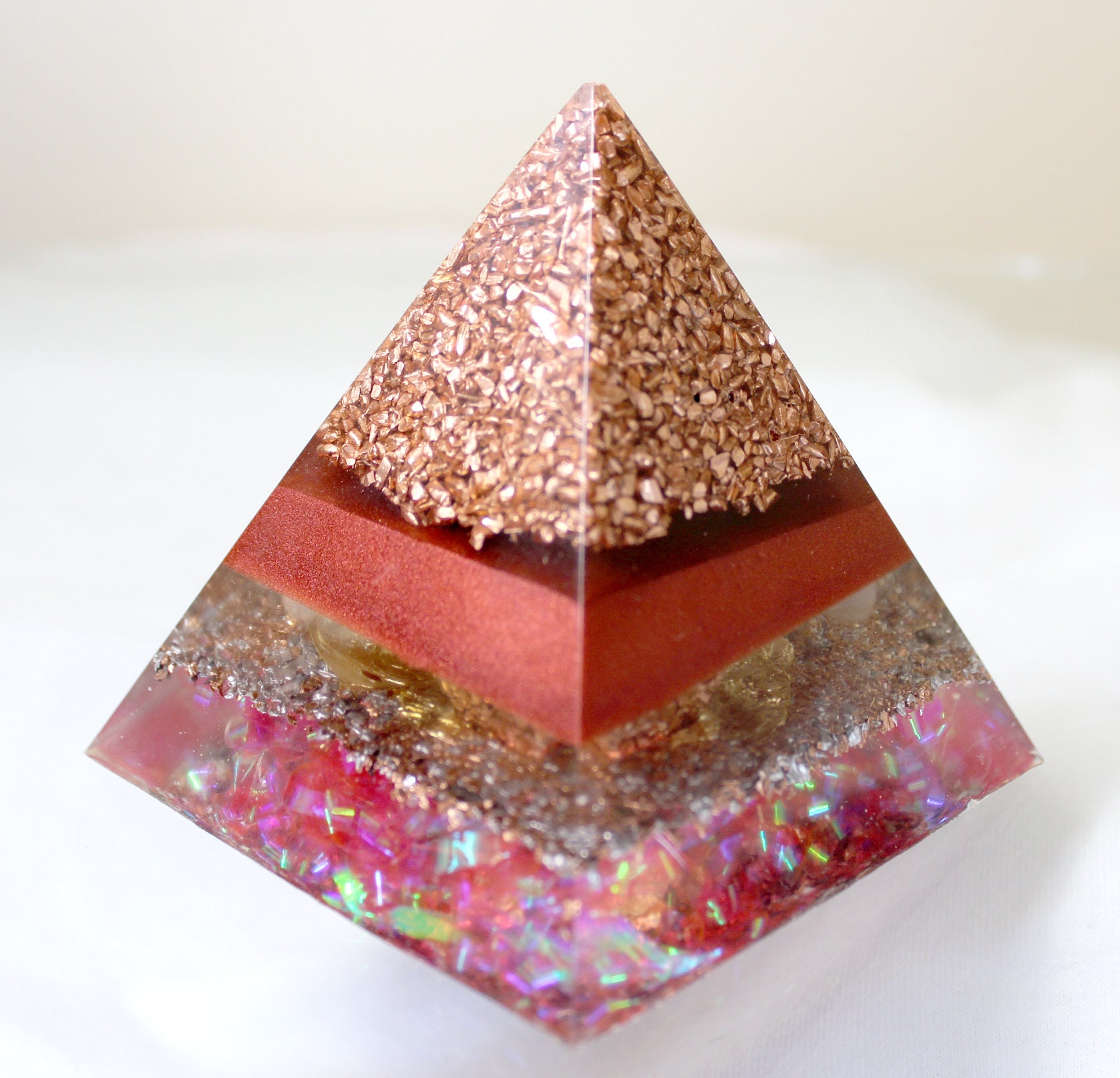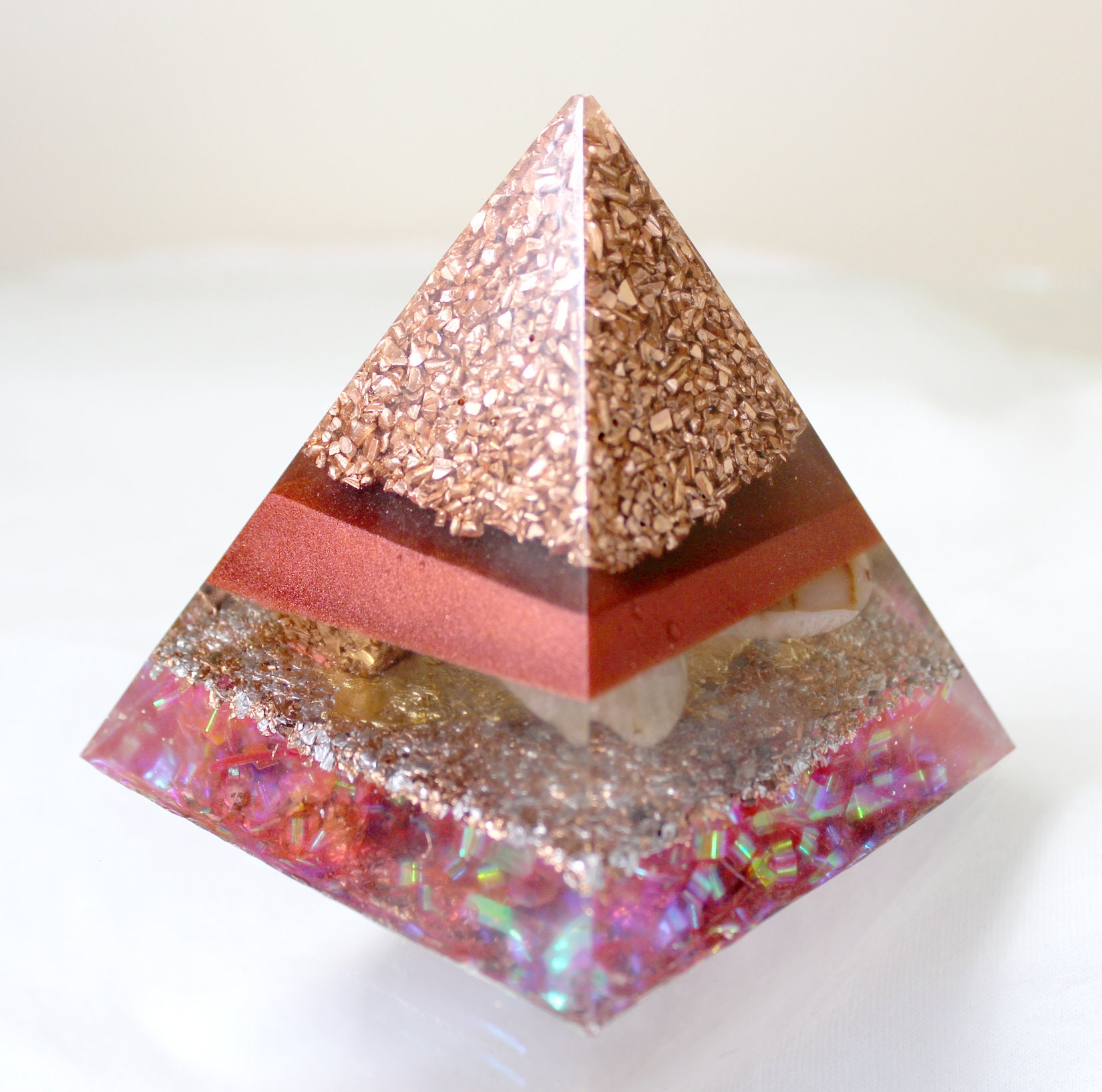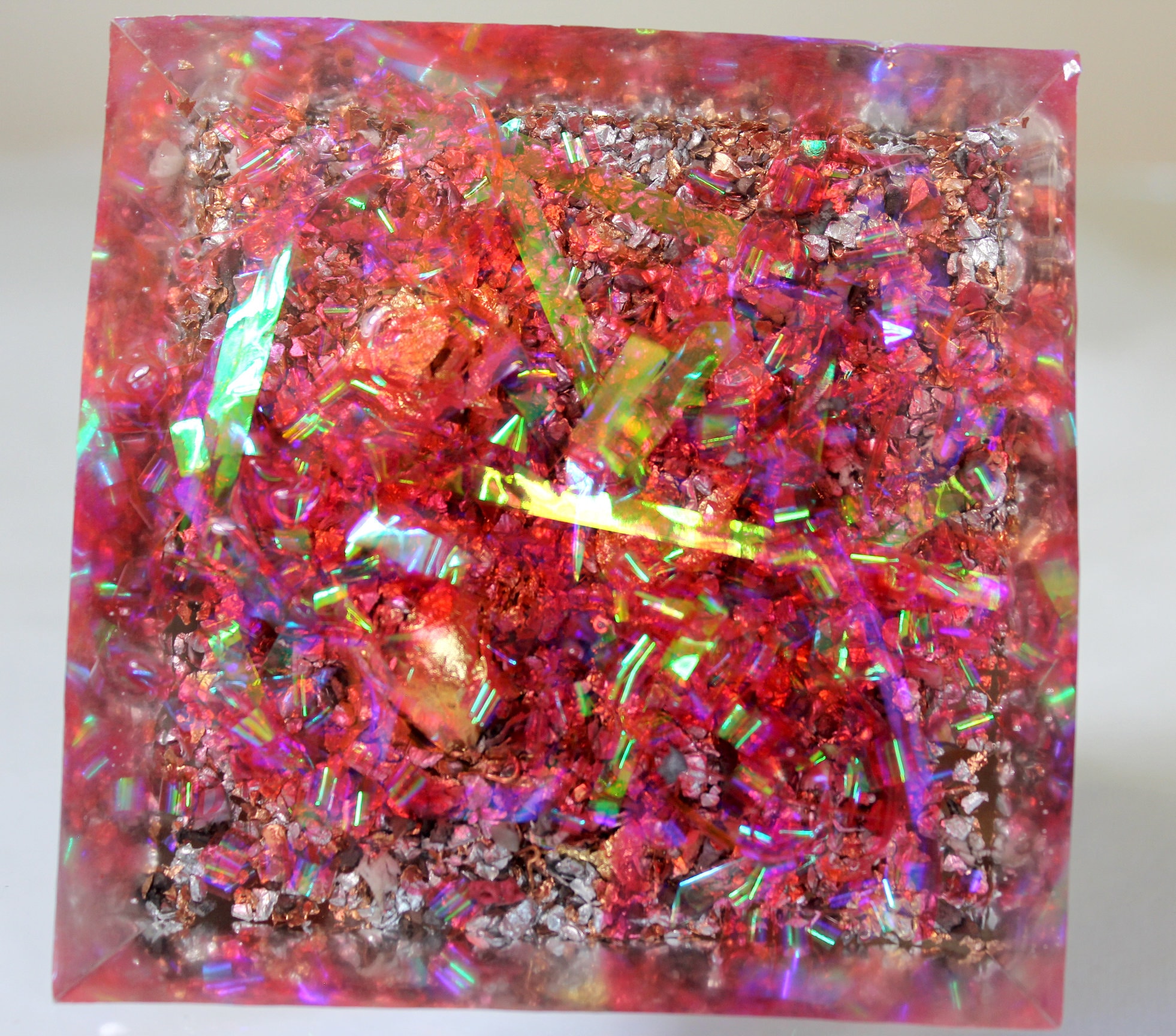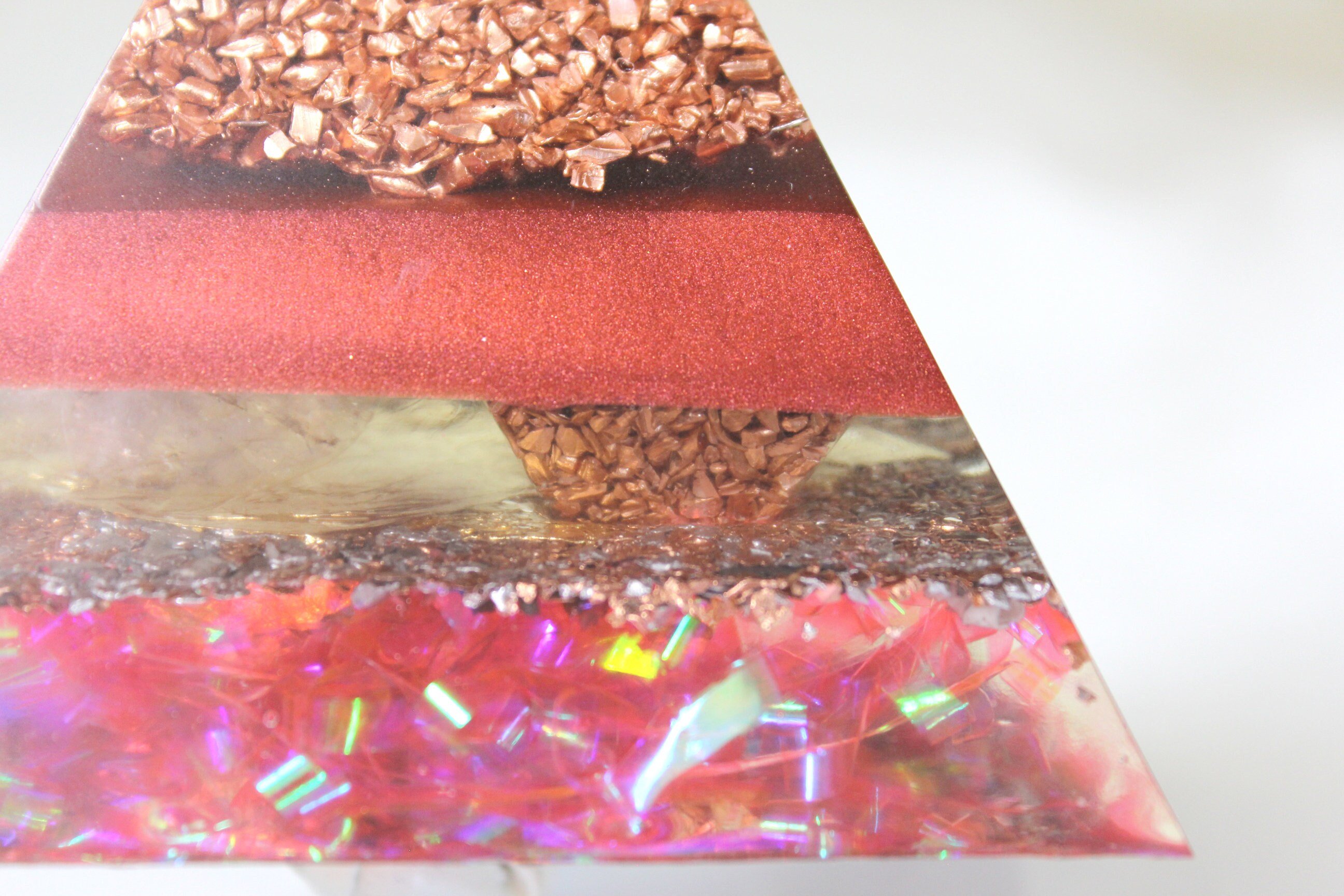 This bold Orgone Energy Generator has quite the character going on!

A big top of Copper catches so much light, coupled with it layers of mica, aluminium, gold and wild foil base, you've got one IMPRESSIVE display piece!

The middle layer features rutilated quartz, bright carnelian agate and a reverse pyramid of copper that pokes through the final layer of metal and terminates into a sheet of gold.

If you are looking for a lovely Orgone generating pyramid, this one has quite a bit of flavor!

***---All of our items are HANDMADE by US---***
We twist and coil our own wire, coils and spirals
We create all of our own foils
We crush our own minerals and rocks
We mine a LOT of what we use in our products
We use RECYCLED items
Thank you for viewing, share with your friends!