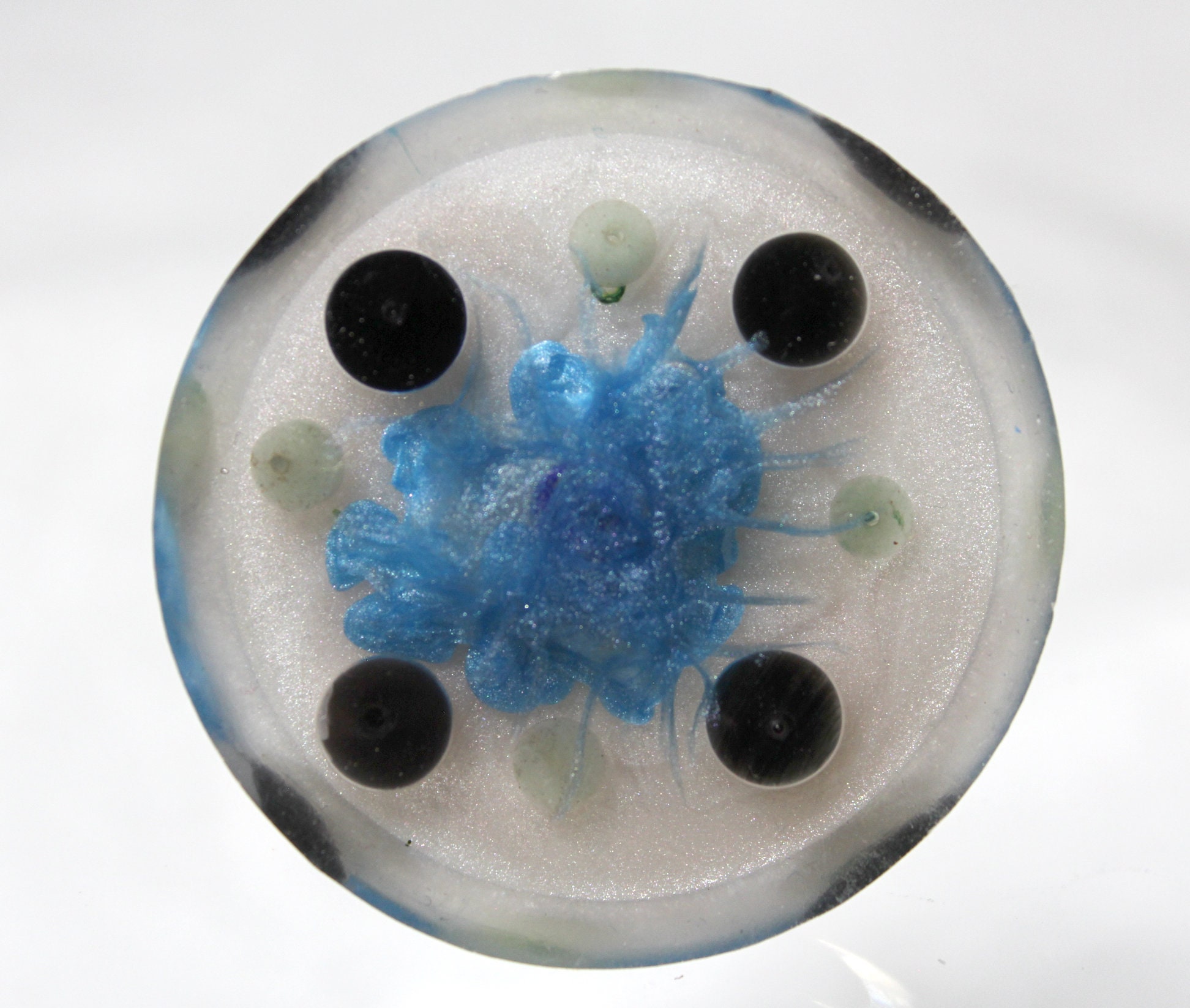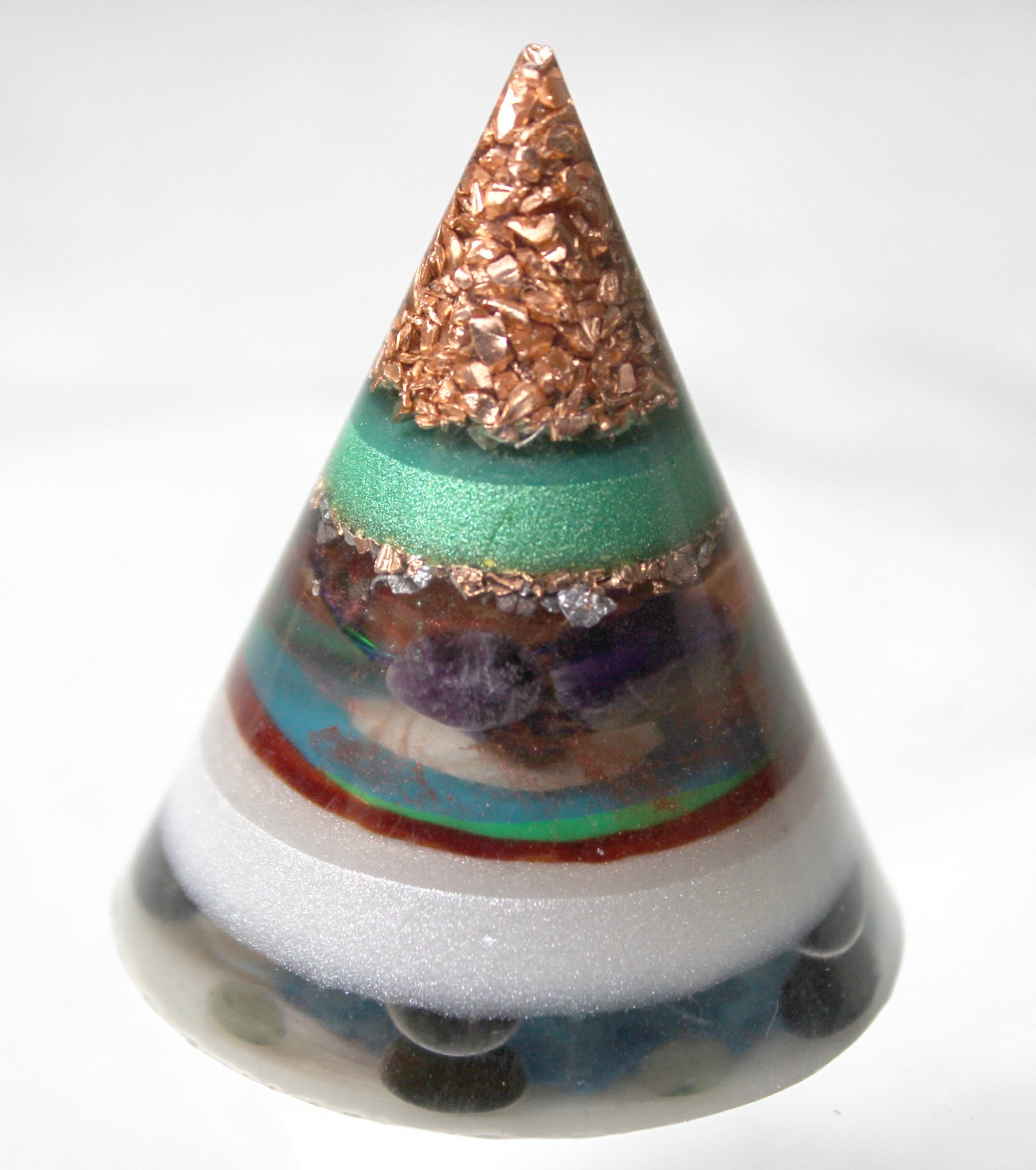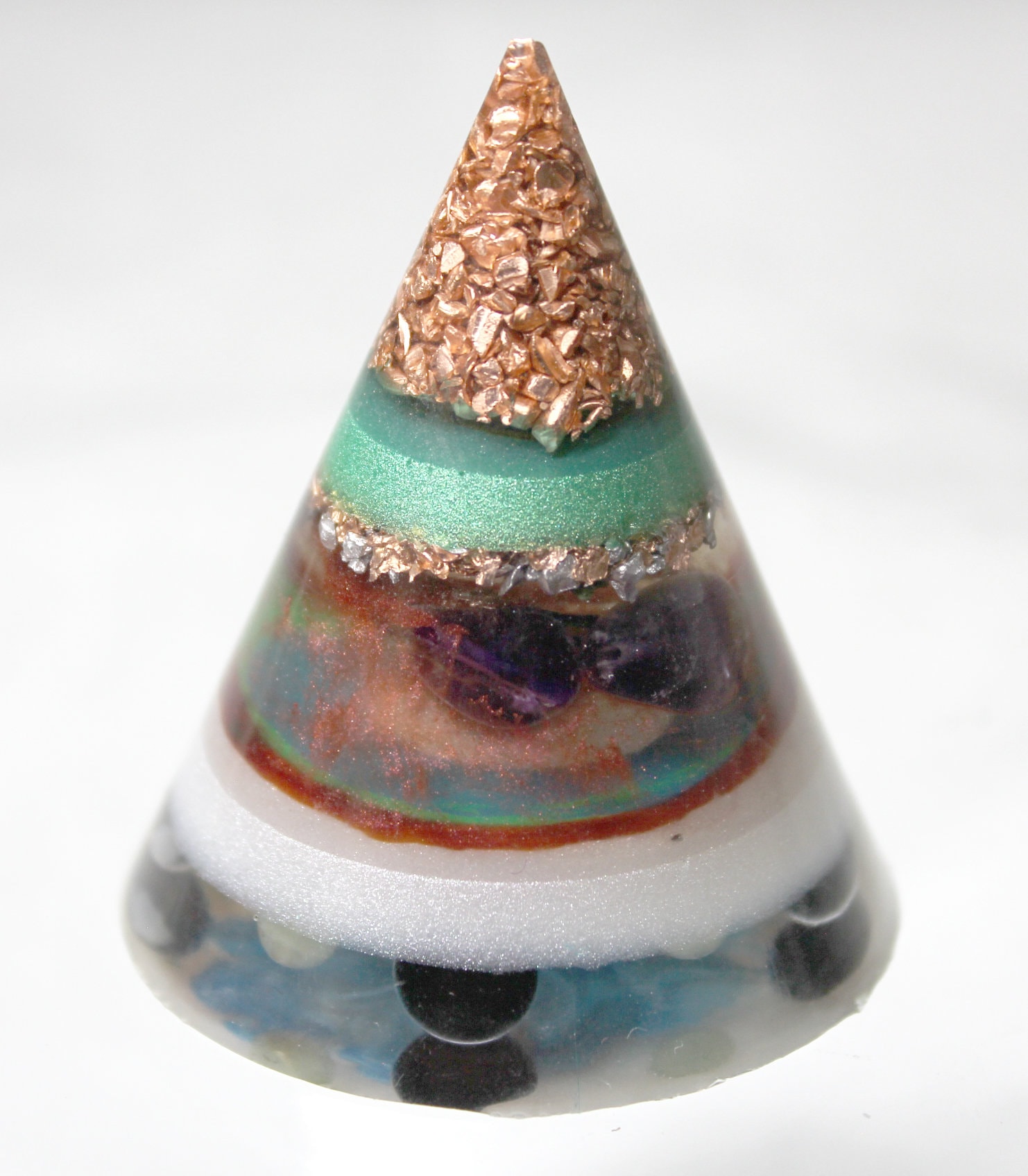 You just have to love the story of Orgone Energy - and if you do, this cone is designed to do the trick, while looking super interesting!

A tip of copper leads to a layer of green glittery mica, which then leads to a vortexy spiral surrounded by amethyst quartz. The next layer, a pearly white glitter base, gives a perfect background to the onyx and serpentine beads that form around the middle splurt of india ink.

A conversation piece that comes with a label showing what is inside. 2.25 x 2 inches

***---All of our items are HANDMADE by US---***
We twist and coil our own wire, coils and spirals
We create all of our own foils
We crush our own minerals and rocks
We mine a LOT of what we use in our products
We use RECYCLED items
Thank you for viewing, share with your friends!