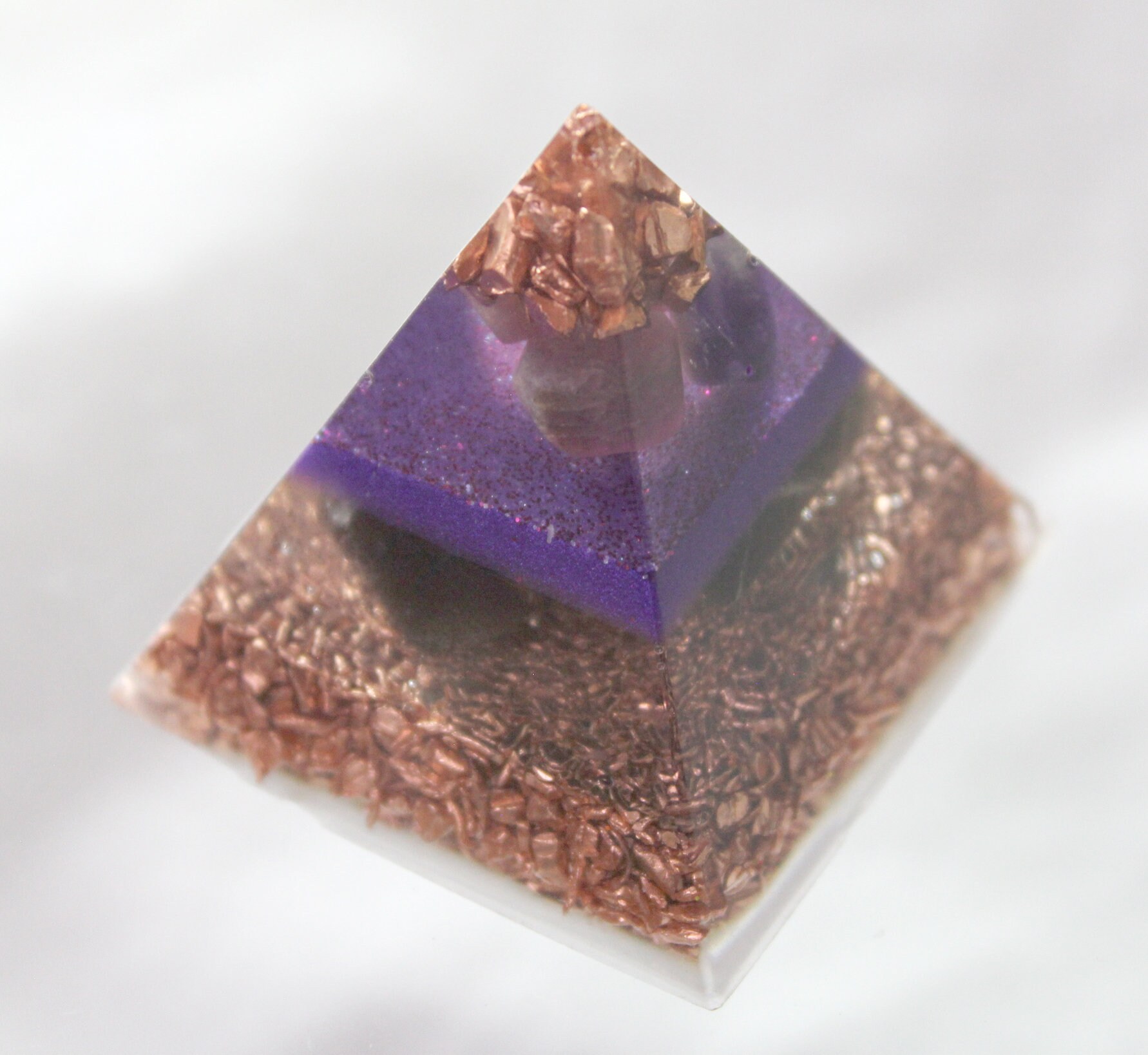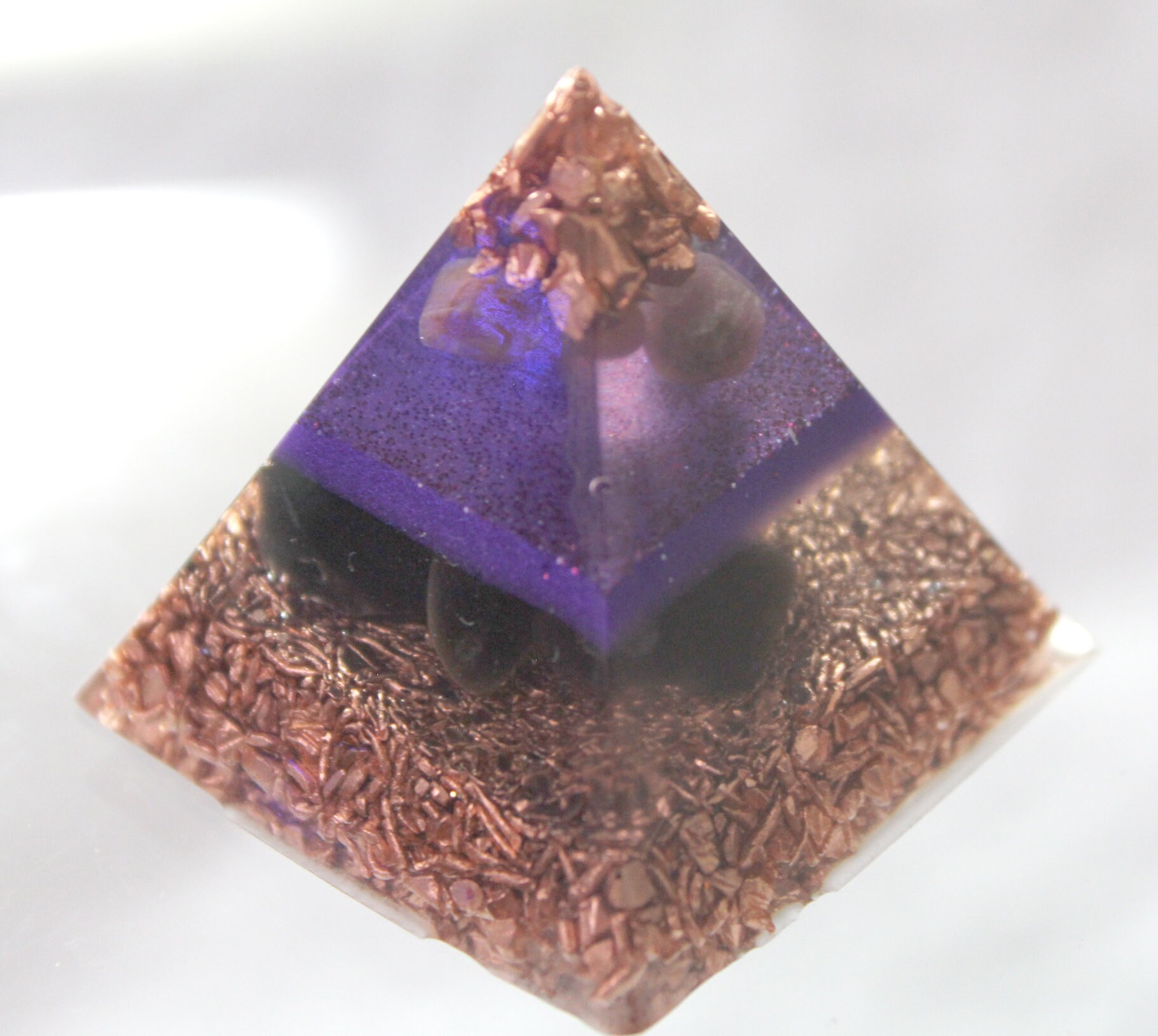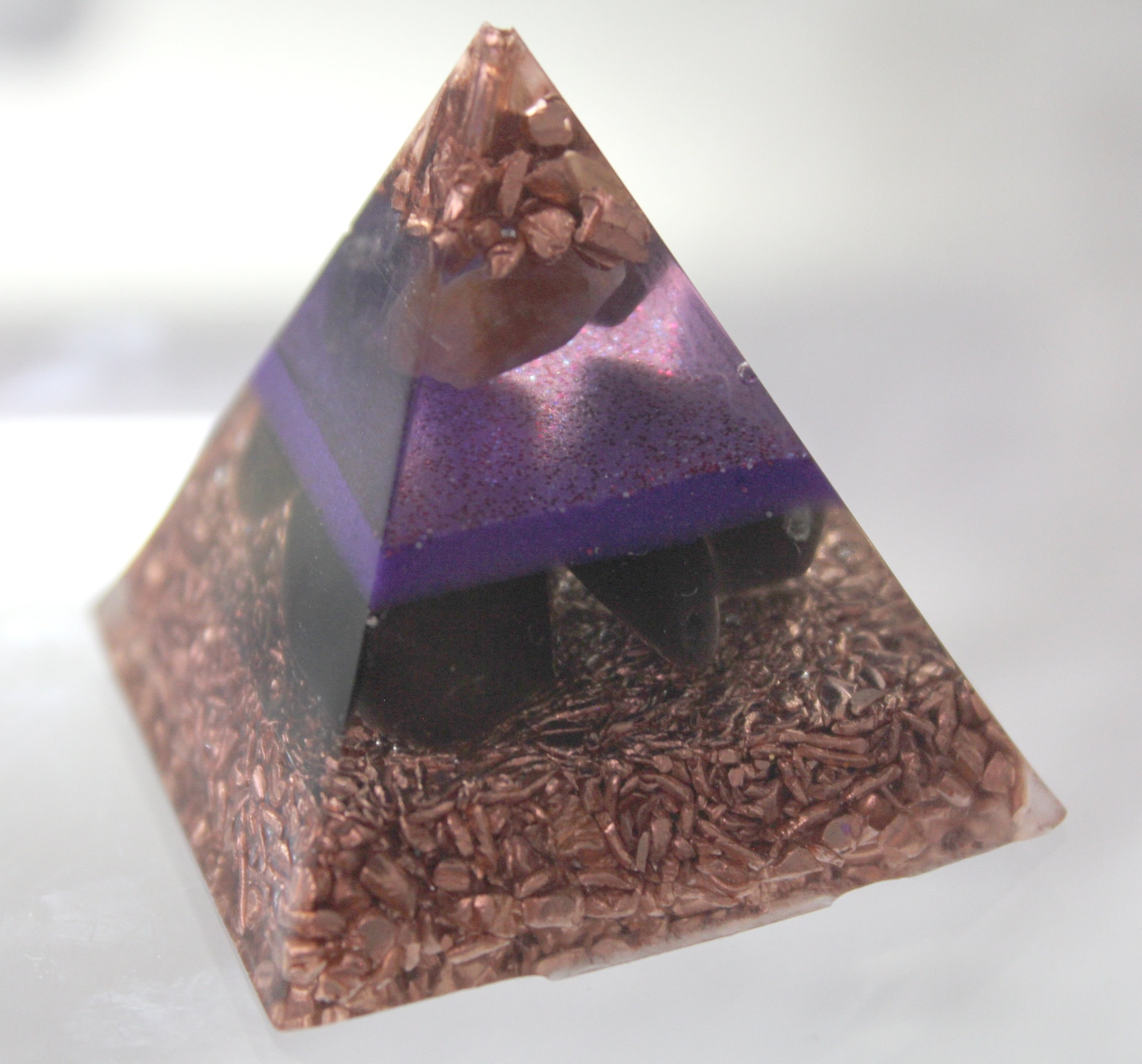 This one of a kind handmade Orgone Energy Collector is made in the classic style - Copper tip, quartz and other minerals in the middle and a nice copper base. A copper/quartz sandwich, all in the key of purple. G#.

From our home to yours - Sure to brighten up any living area!

1.5 inch tall and wide, like a good symmetrical pyramid should be

***---All of our items are HANDMADE by US---***
We twist and coil our own wire, coils and spirals
We create all of our own foils
We crush our own minerals and rocks
We mine a LOT of what we use in our products
We use RECYCLED items
Thank you for viewing, share with your friends!