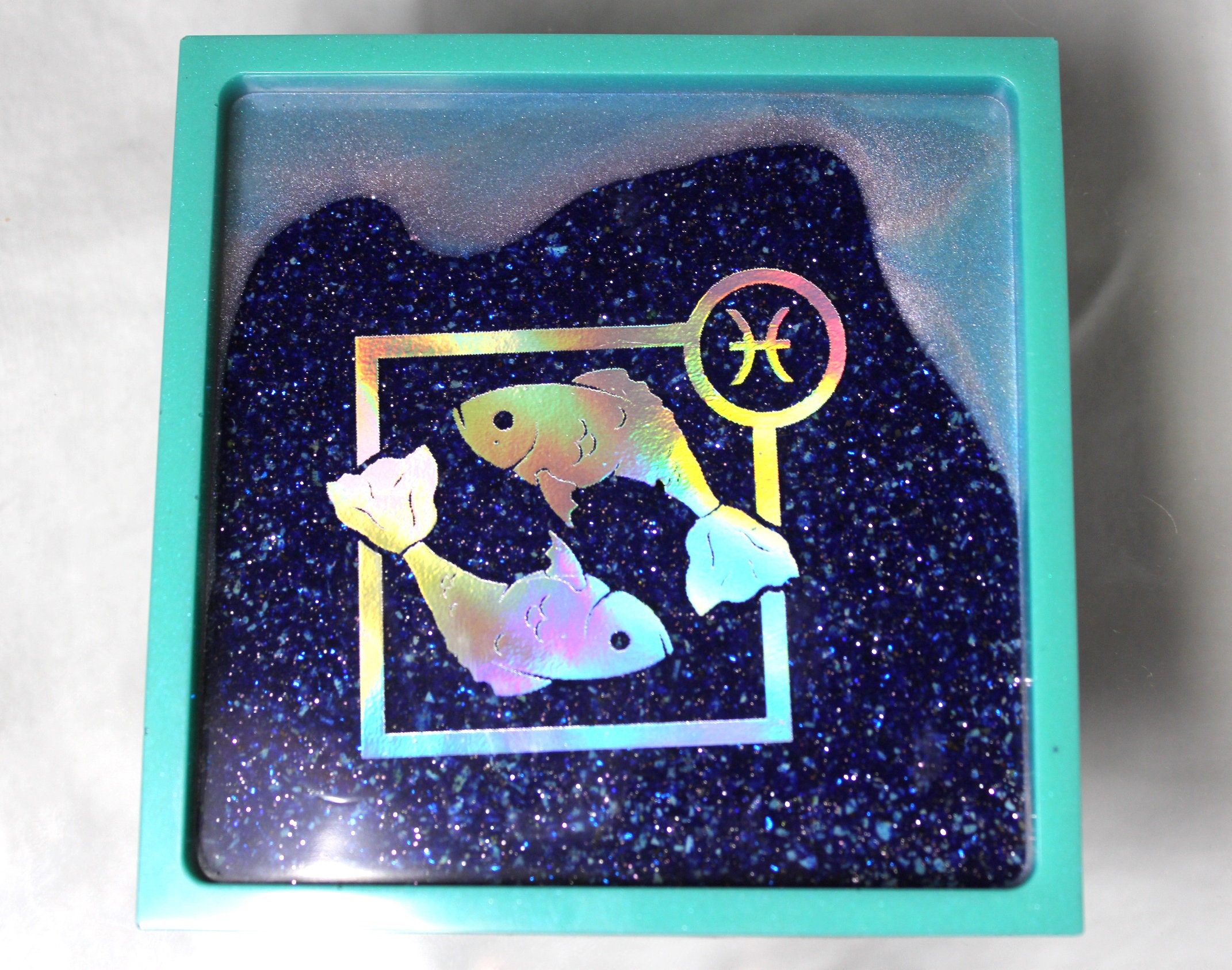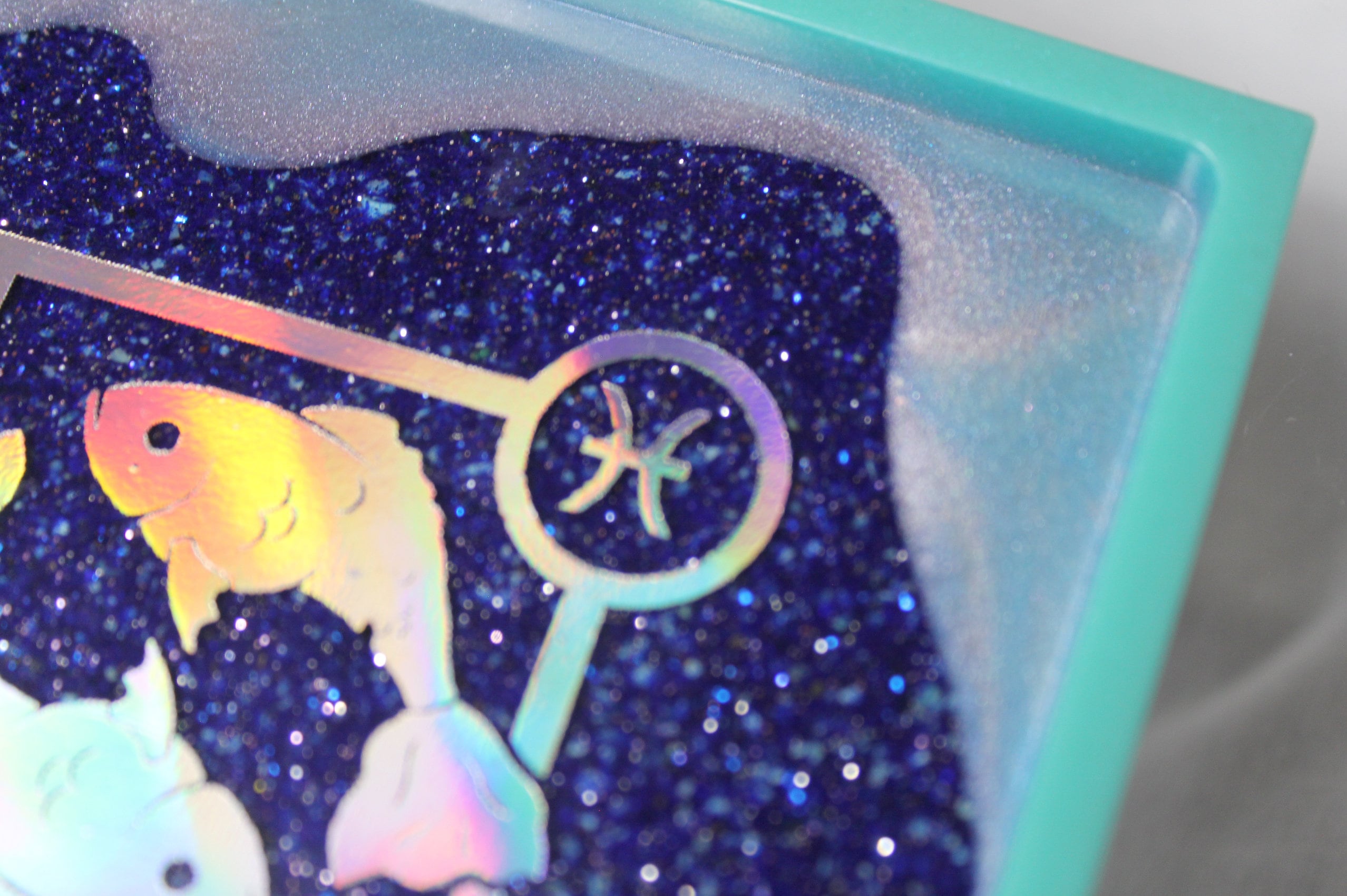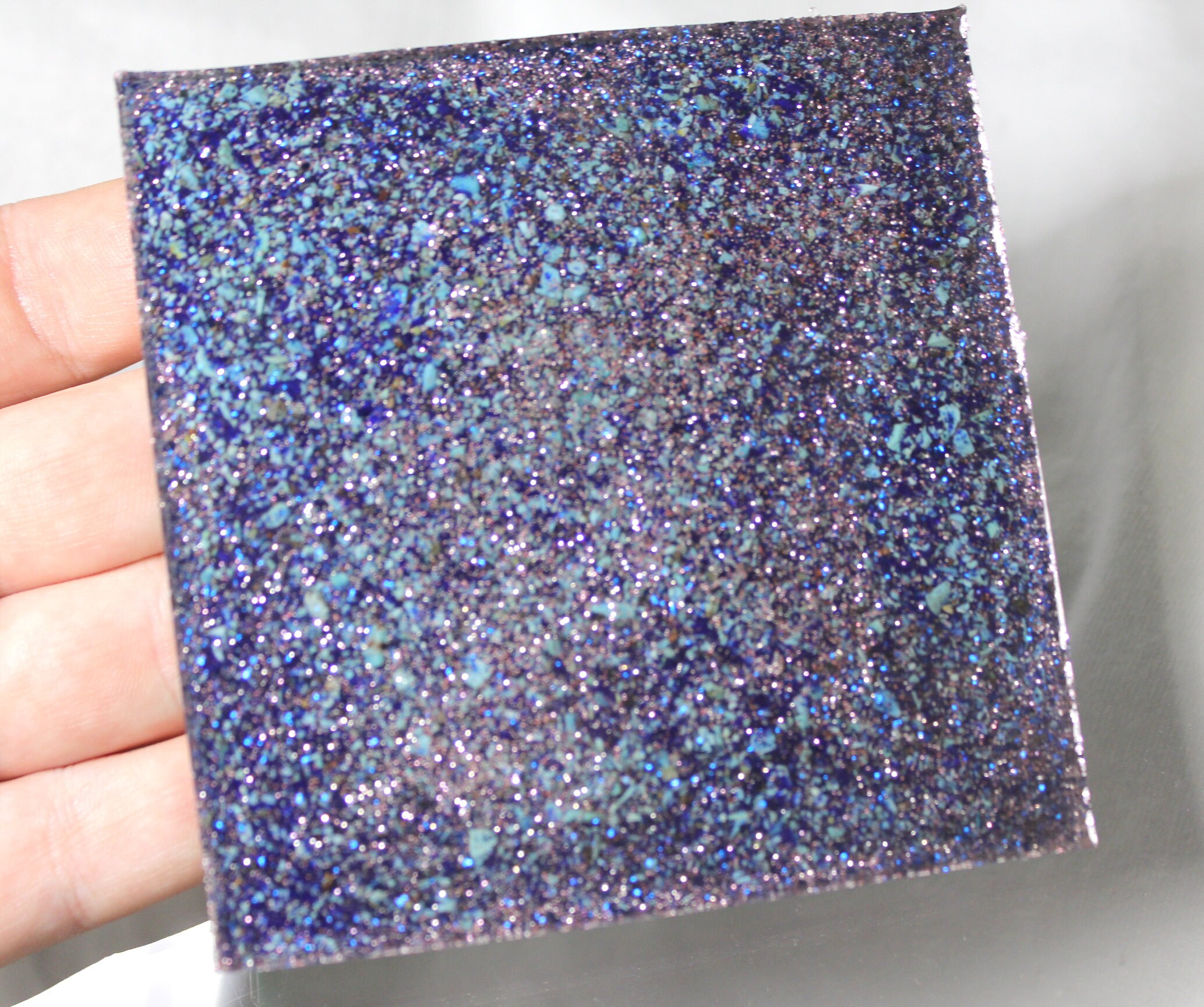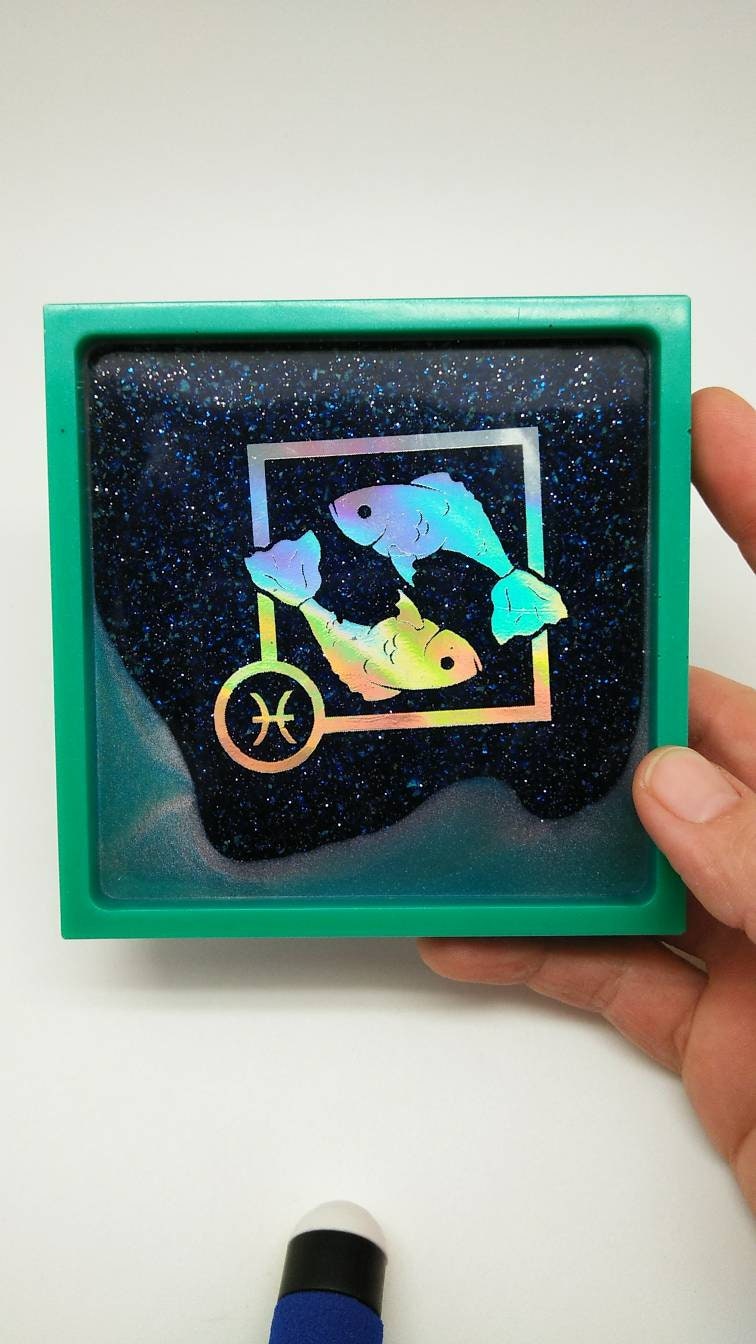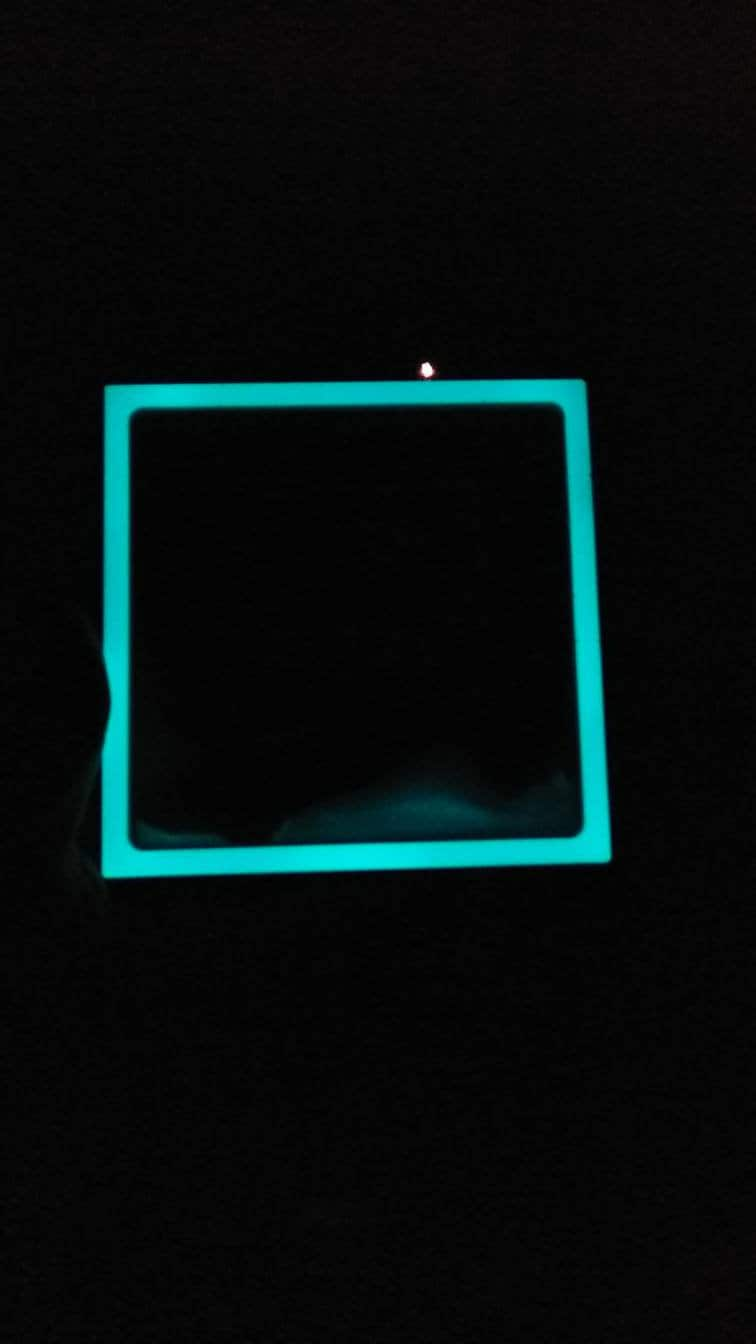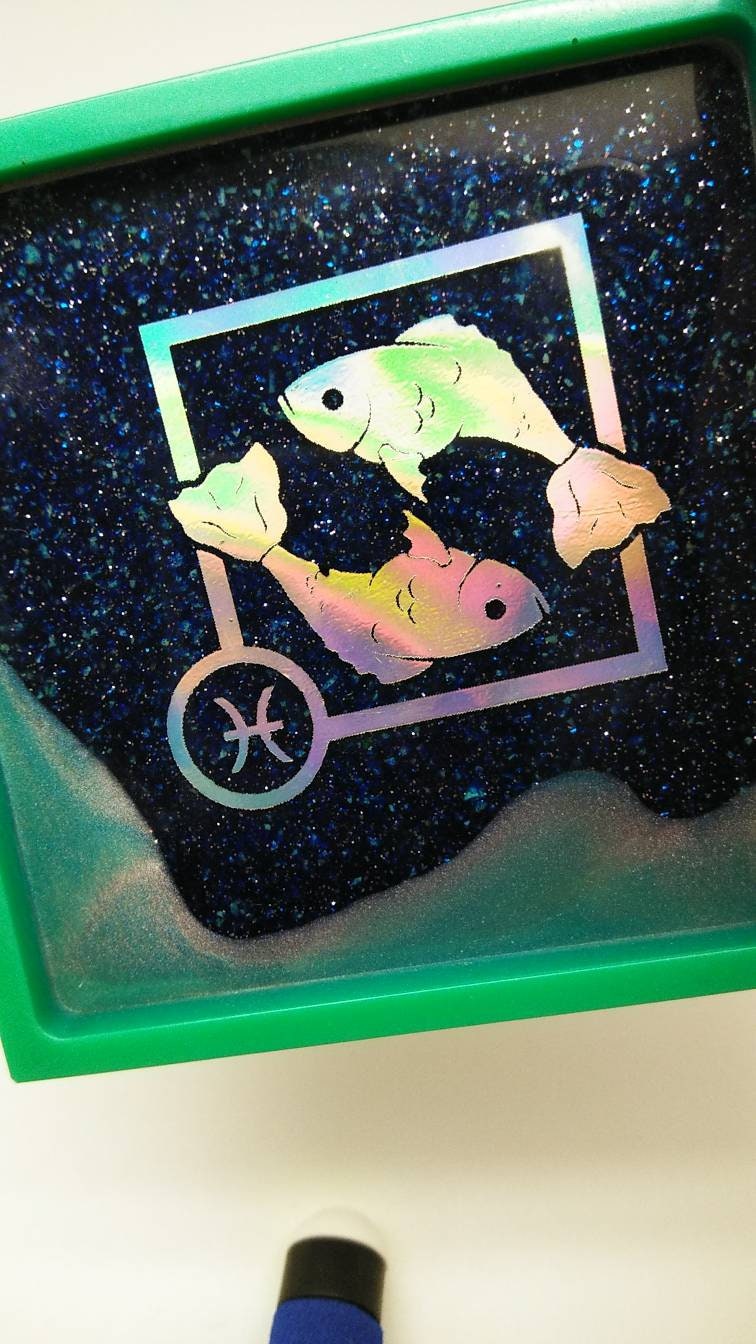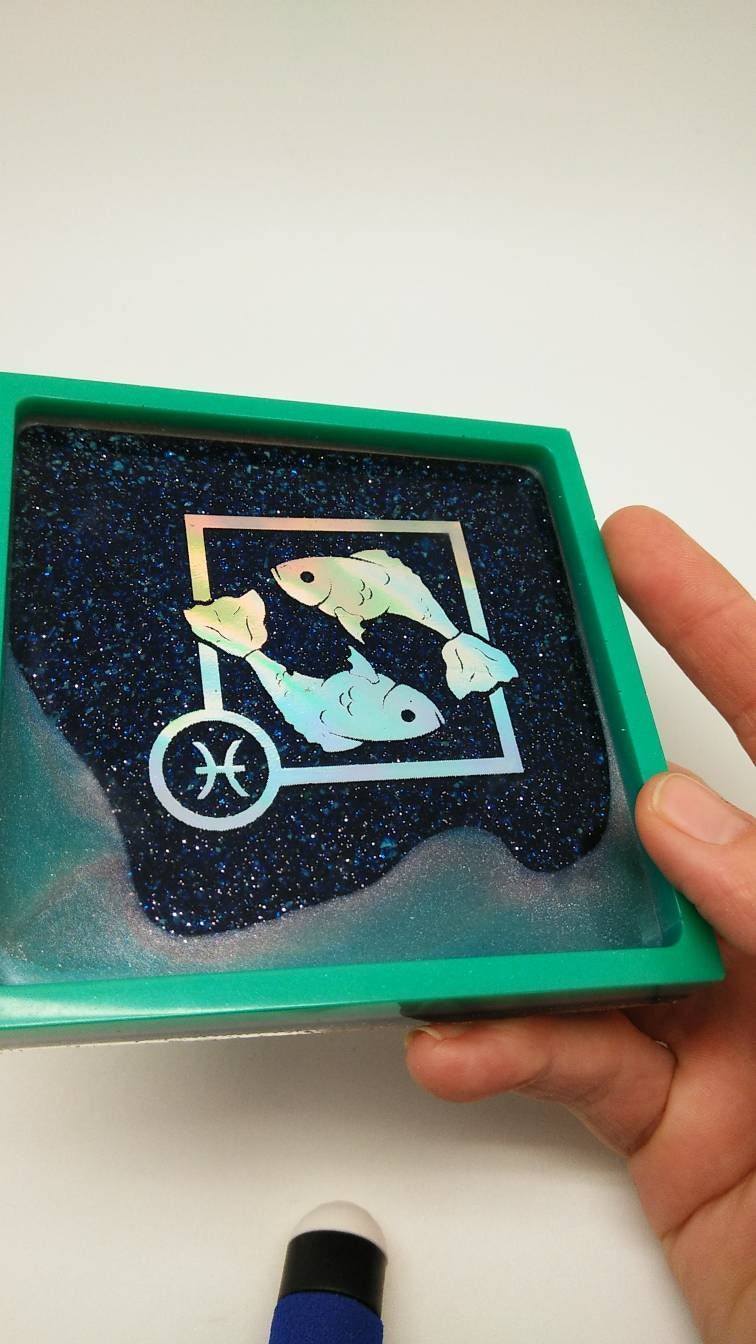 4 inch square tray made of 100% REAL Azurite and Real Turquoise!

Specially made for our friends in the water sign Pisces, this tray features a calming wave of blues, featuring Azurite chips recovered from specimen cleaning and crushed turquoise that was waste from lapidary use. We love to upcycle and give them life.

The border of the tray is a lovely shade of blue and has a special UV reactive glowing feature, lighting up your altar/nightstand/bookshelf/office at work (which will freak out the night cleaning crew...)

***---All of our items are HANDMADE by US---***
We twist and coil our own wire, coils and spirals
We create all of our own foils
We crush our own minerals and rocks
We mine a LOT of what we use in our products
We use RECYCLED items
Thank you for viewing, share with your friends!