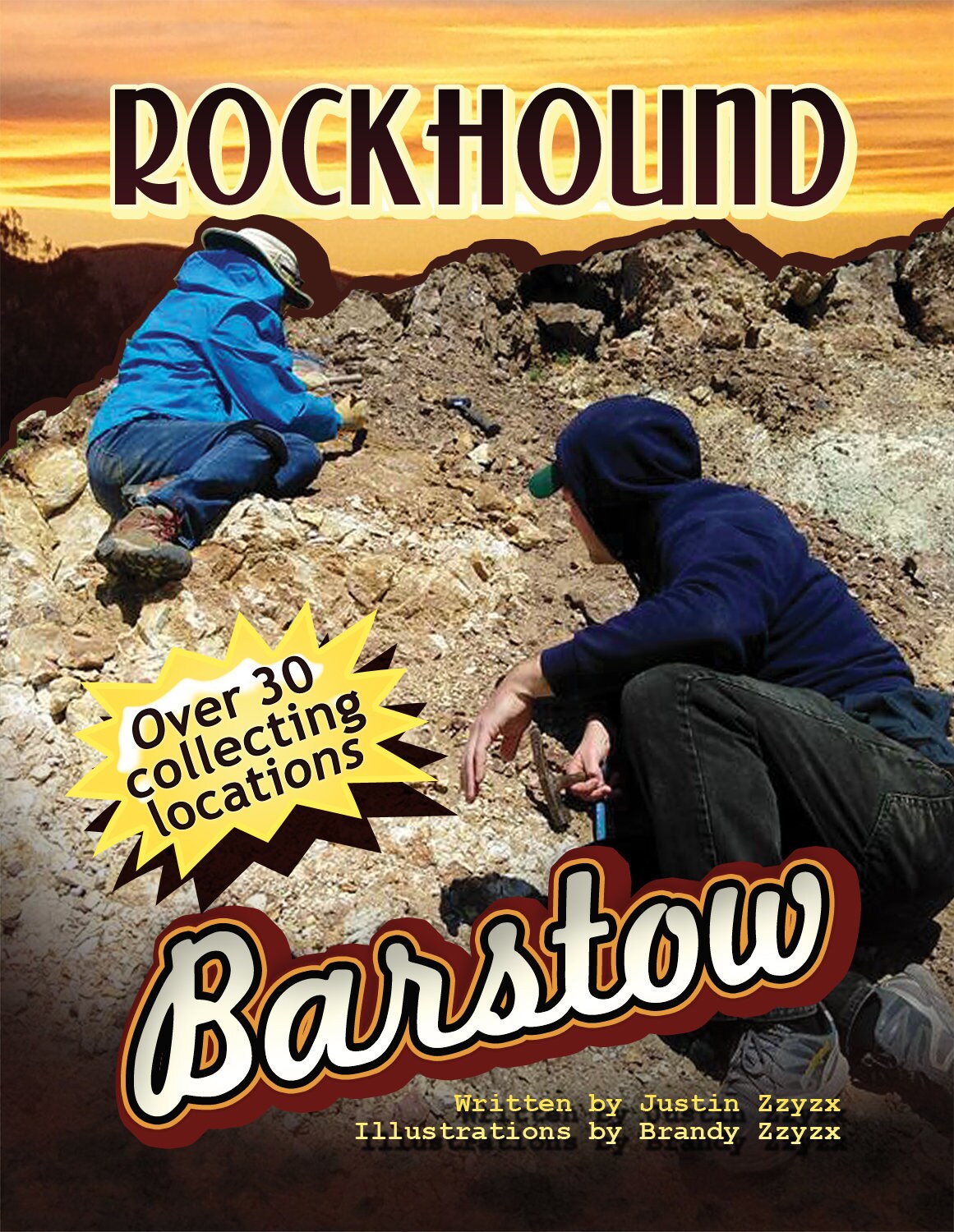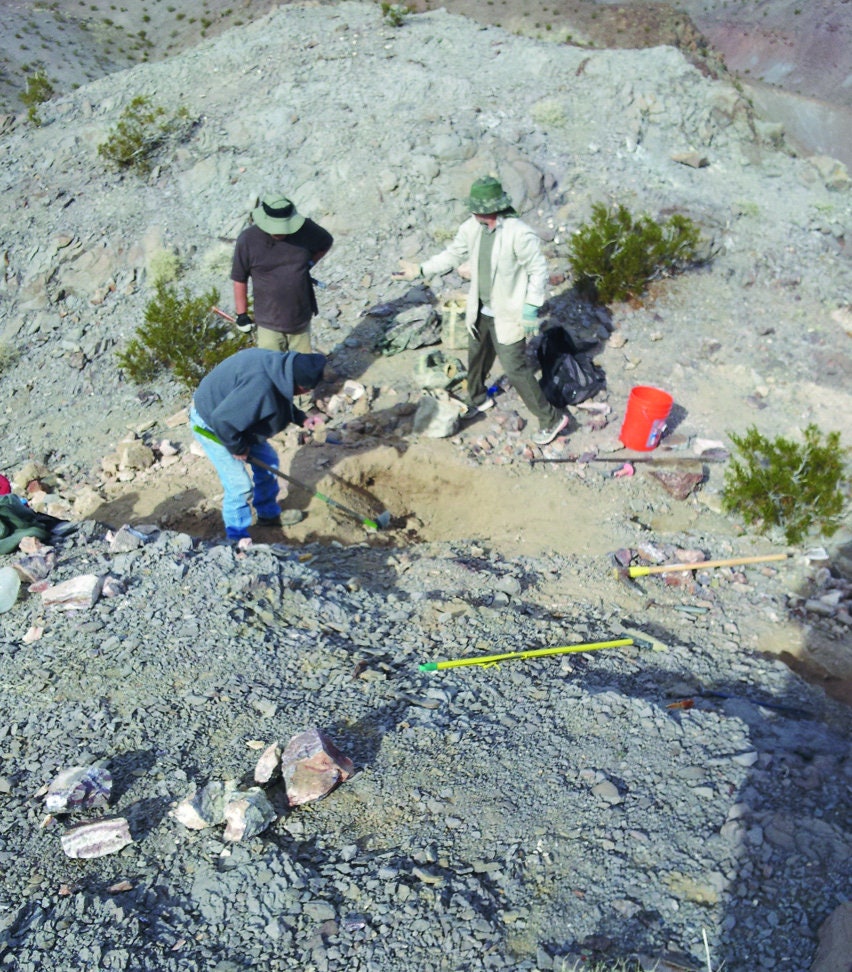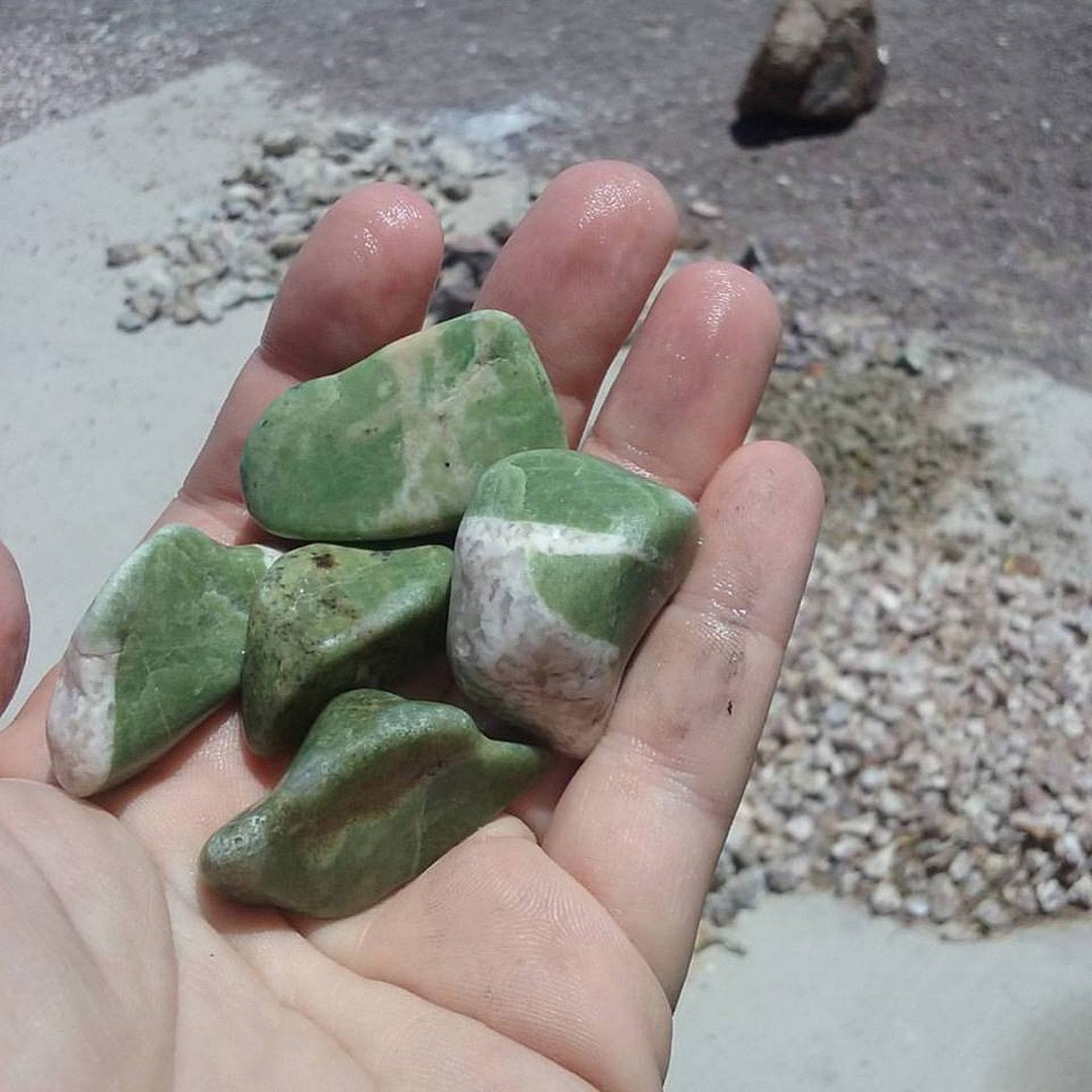 Rockhound Barstow is your guide to collecting rocks and minerals in the Mojave Desert, halfway between Los Angeles and Las Vegas. Find out places where you can collect fine agates, onyx, and other precious lapidary materal, as well as places to find crystals of celestite, colemanite, azurite, calcite and dioptase! Filled with maps and an interactive map for your smartphone or PC, you will be treated to many wonderful places to search for mineral treasures near Barstow California.

***---All of our items are HANDMADE by US---***
We twist and coil our own wire, coils and spirals
We create all of our own foils
We crush our own minerals and rocks
We mine a LOT of what we use in our products
We use RECYCLED items
Thank you for viewing, share with your friends!