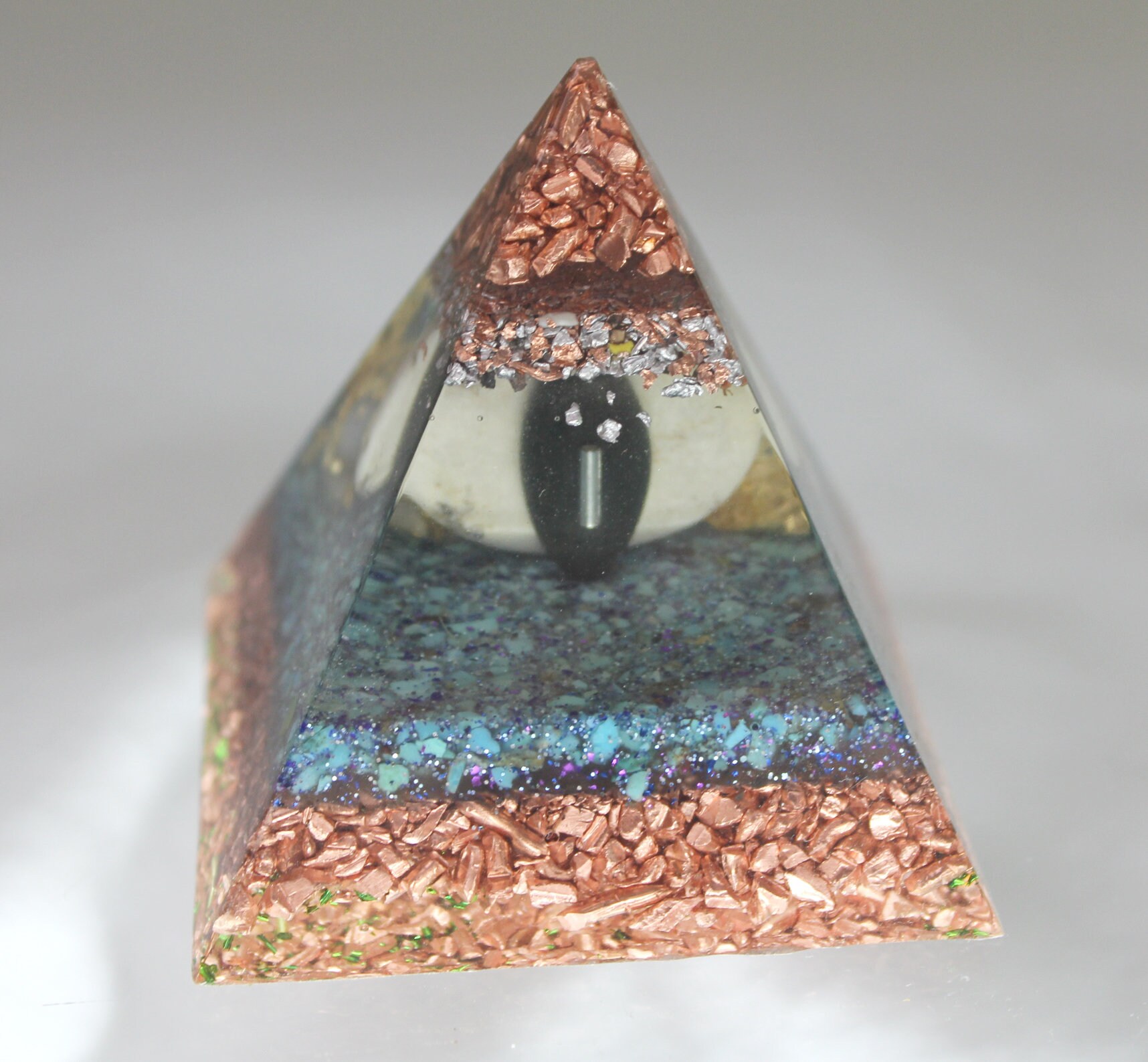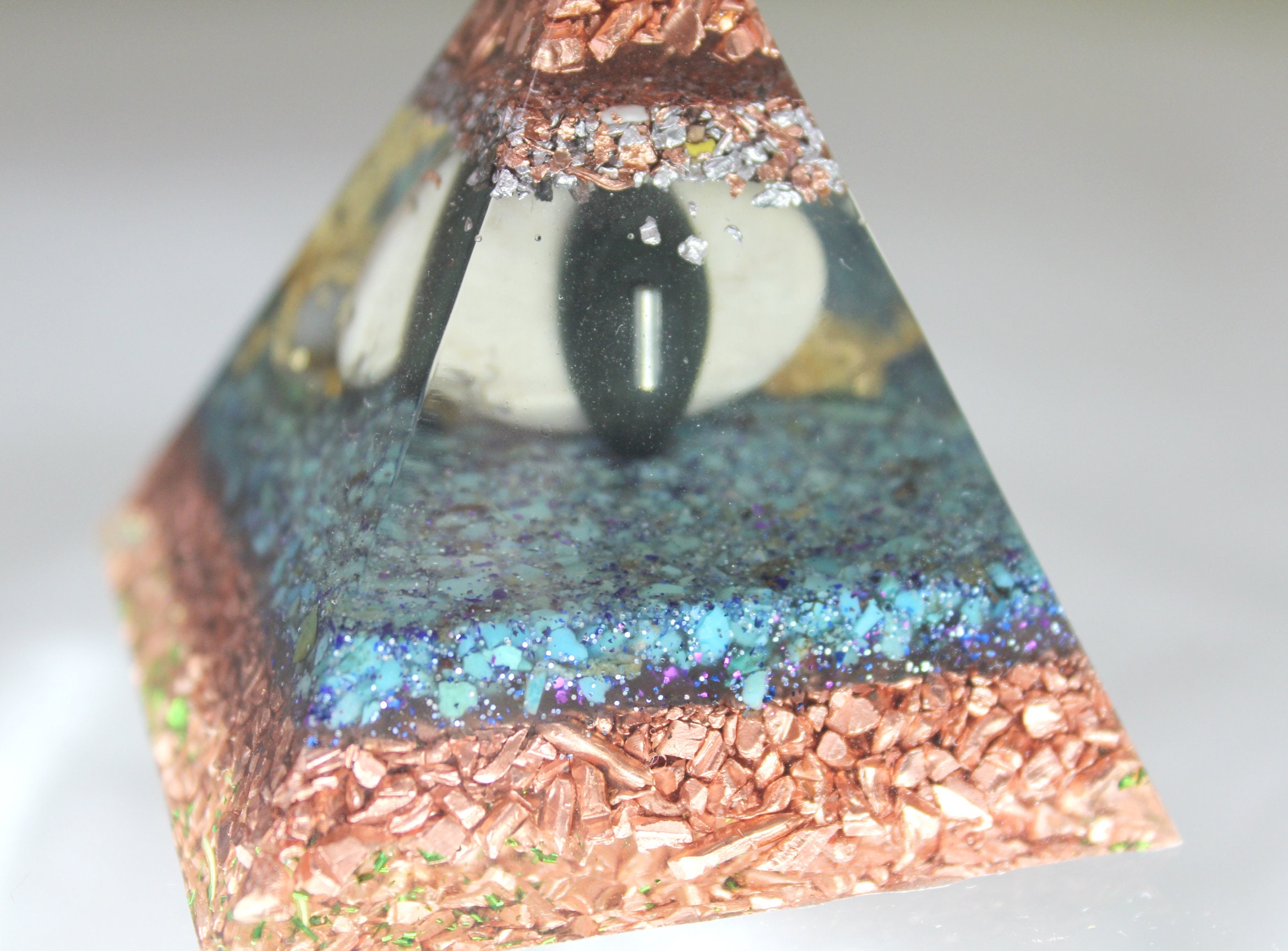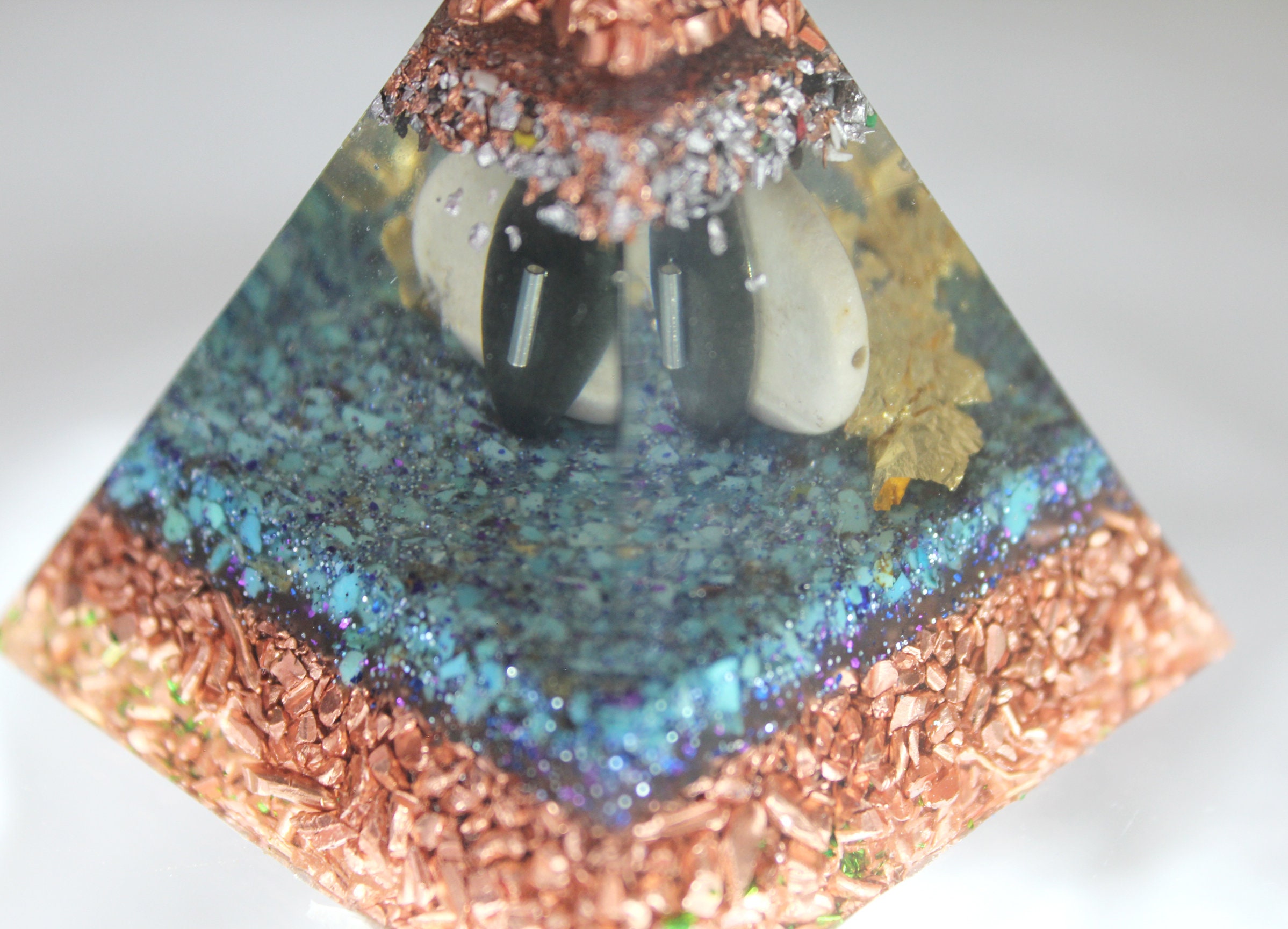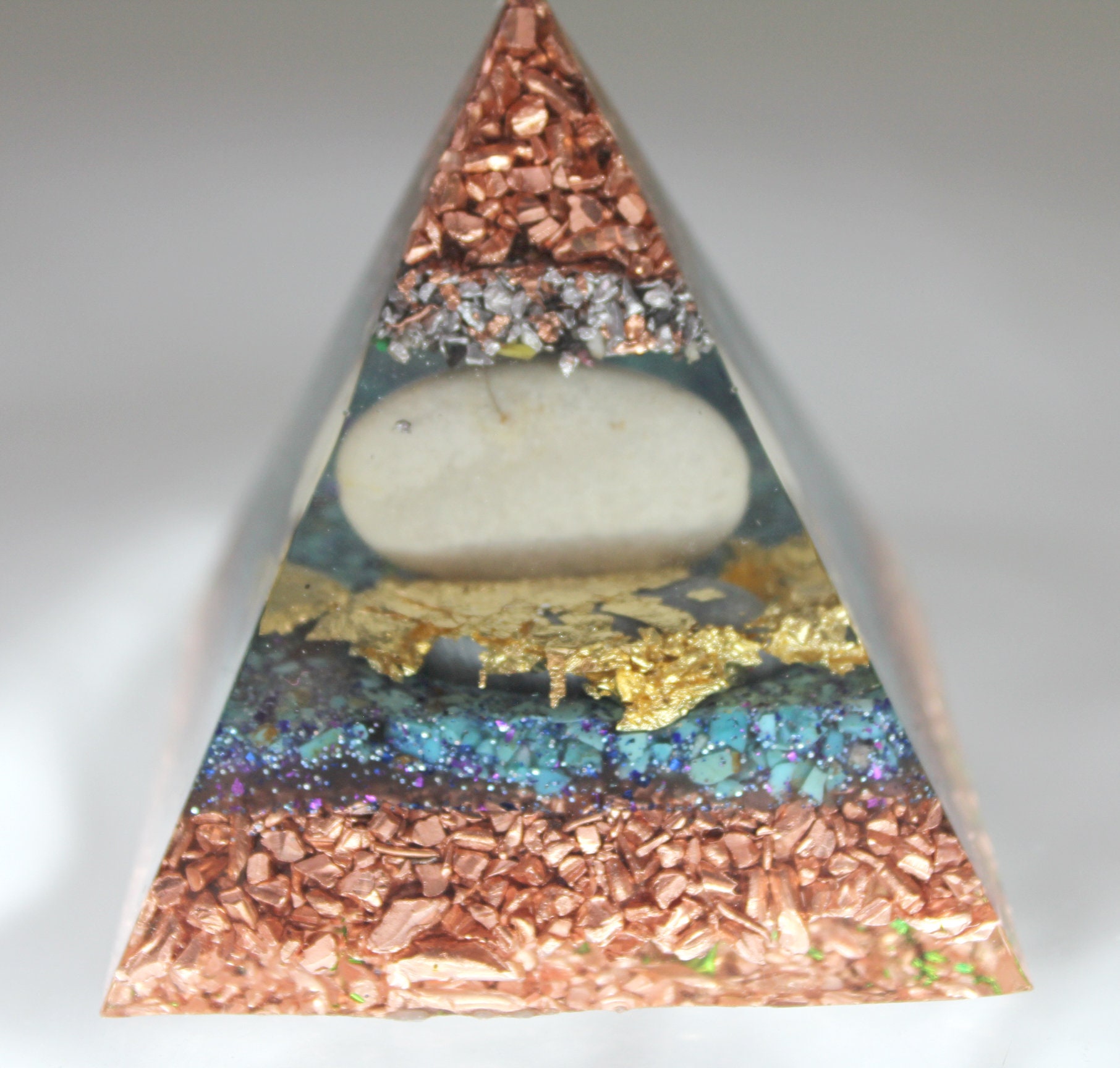 Eye of Providence!

Giant stone eye in the center of a powerful Orgone Accumulator - Crushed Turquoise with gold and agate, aluminum and copper, very fun piece!

2.25 inches and super clear.

A TOP quality, made in america, one of a kind, Orgone Generator Egyptian Pyramid, ready to come home to you!

***---All of our items are HANDMADE by US---***
We twist and coil our own wire, coils and spirals
We create all of our own foils
We crush our own minerals and rocks
We mine a LOT of what we use in our products
We use RECYCLED items
Thank you for viewing, share with your friends!