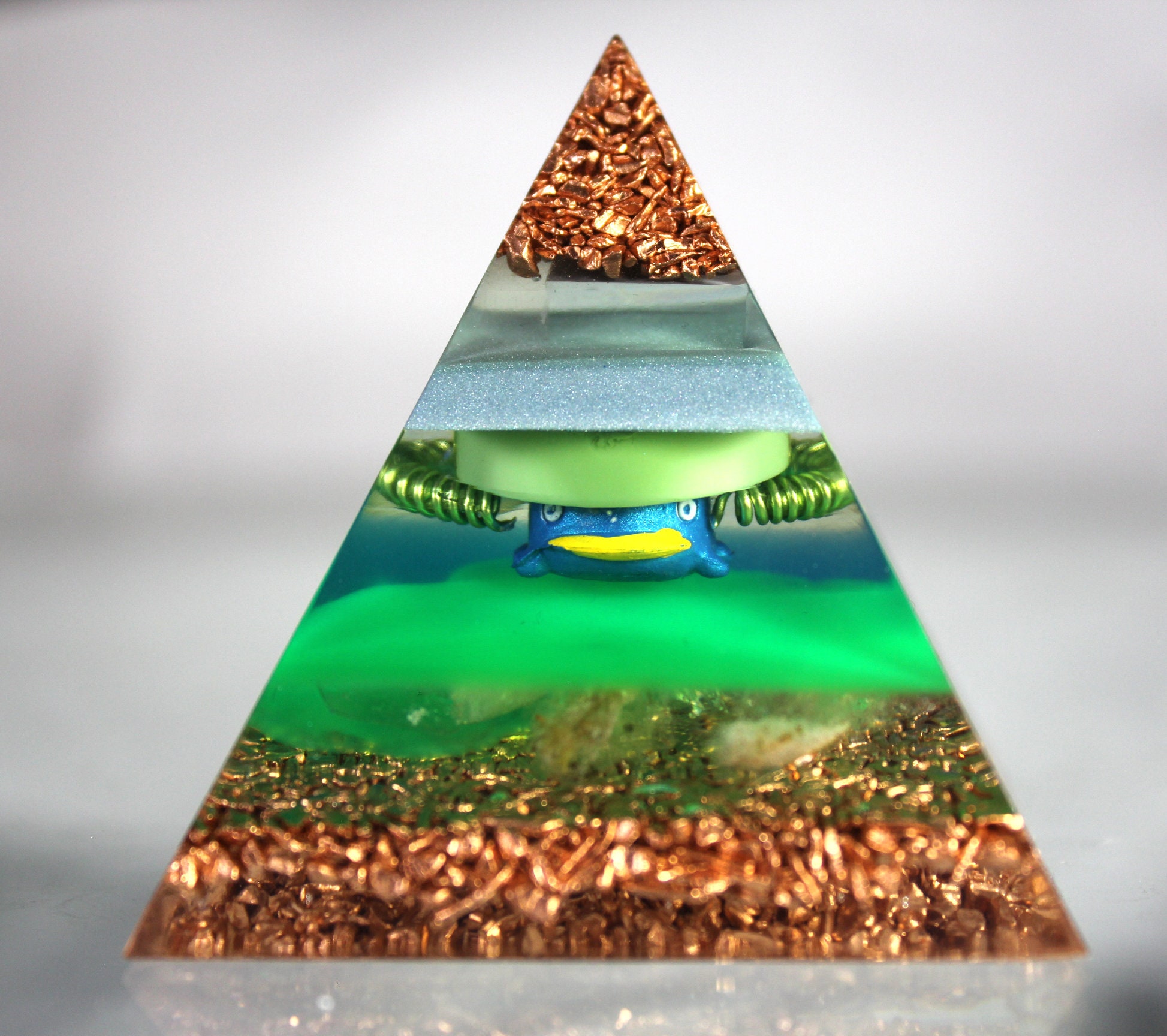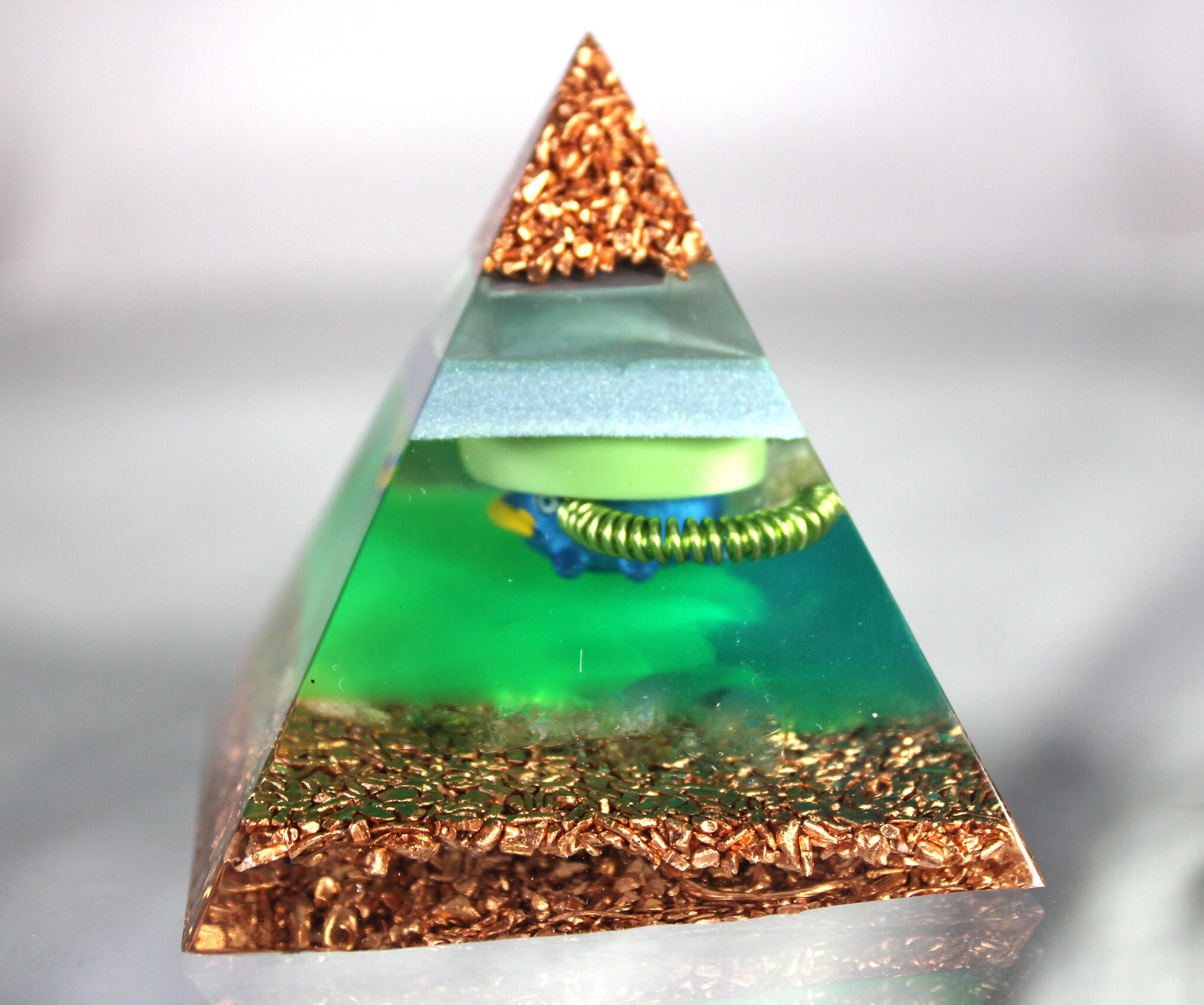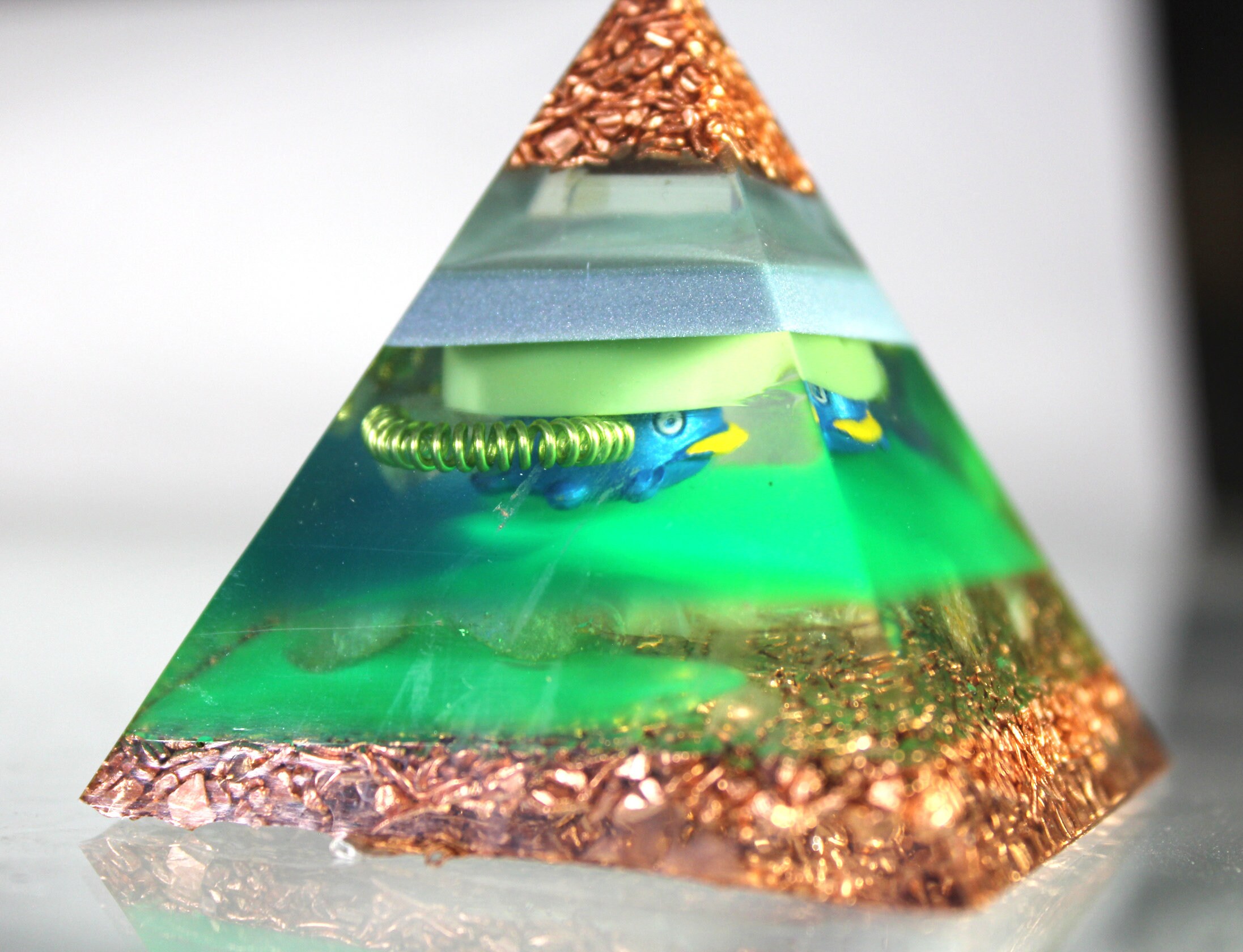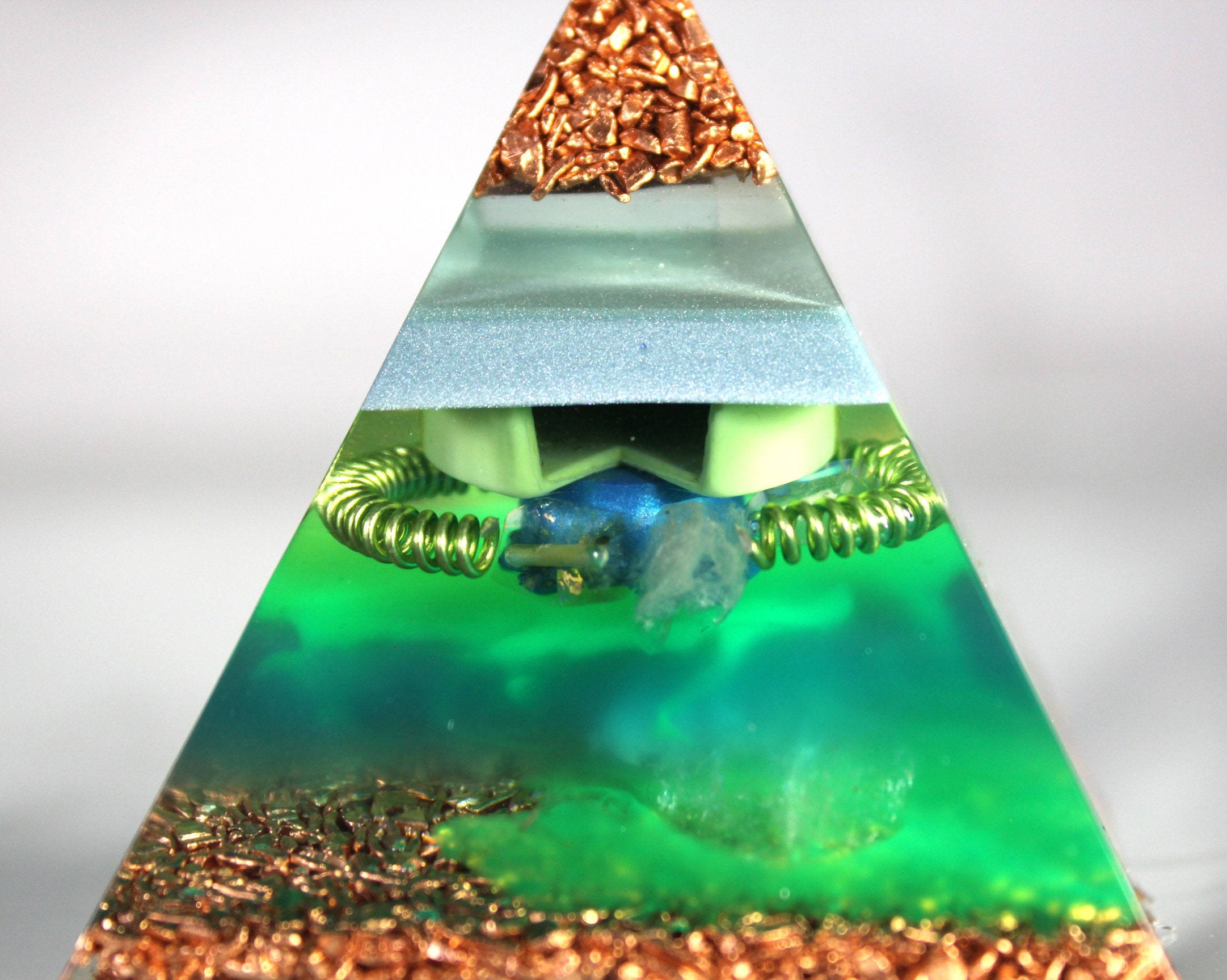 Waiting to turn into mighty Ludicolo, this water/grass type pokemon lives in ponds, floating around with their heads above the water.

This bold Egyptian style pyramid has a plastic Lotad figure inside, along with quartz, colorful coils and a layer of UV green and mirror to help reflect the color.
Capped and Based with recycled copper, this large pyramid is quite a sight!
Perfect gift item for your favorite pokemon trainer...and that could be YOU!

2.3 inches tall***---All of our items are HANDMADE by US---***
We twist and coil our own wire, coils and spirals
We create all of our own foils
We crush our own minerals and rocks
We mine a LOT of what we use in our products
We use RECYCLED items
Thank you for viewing, share with your friends!