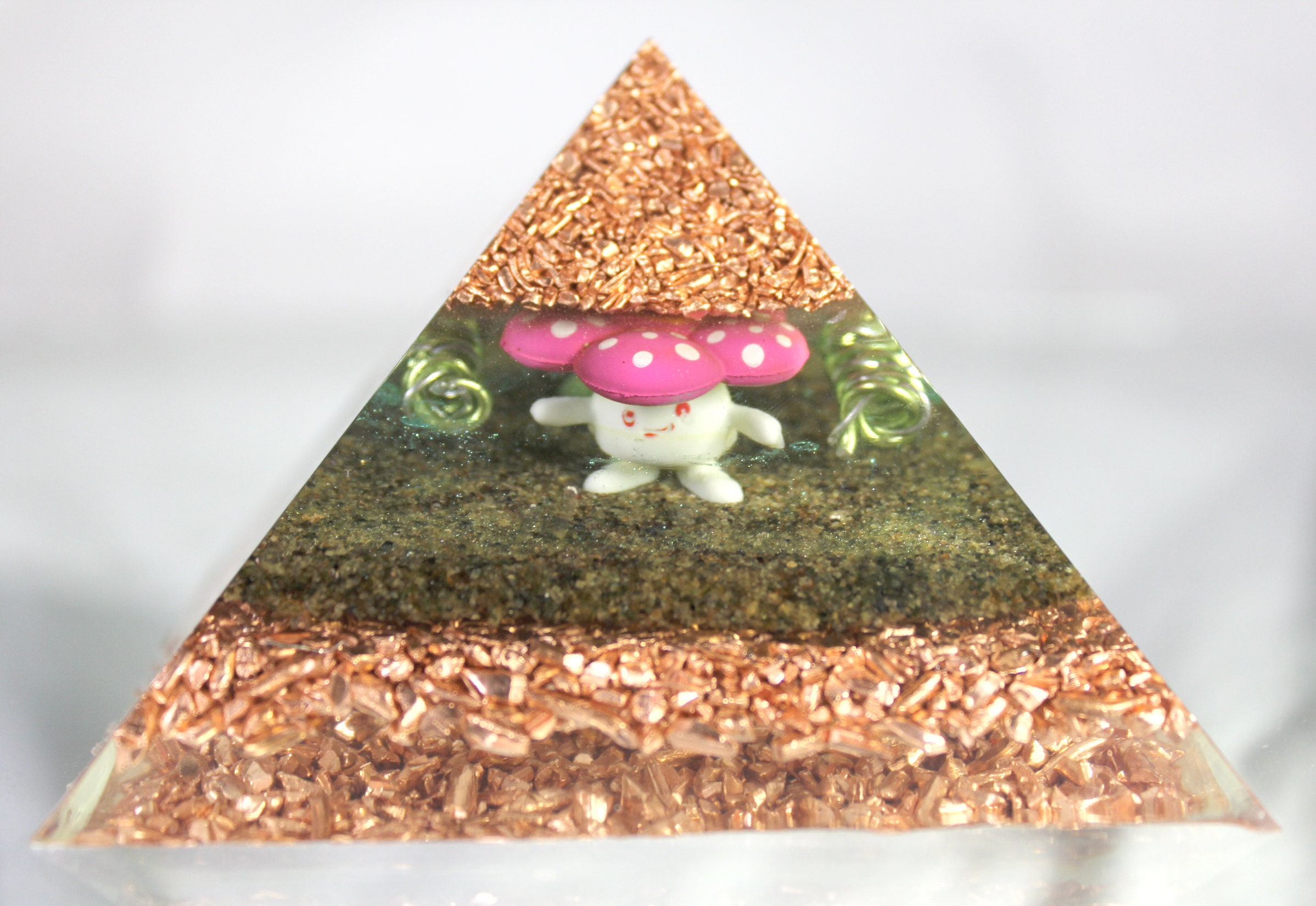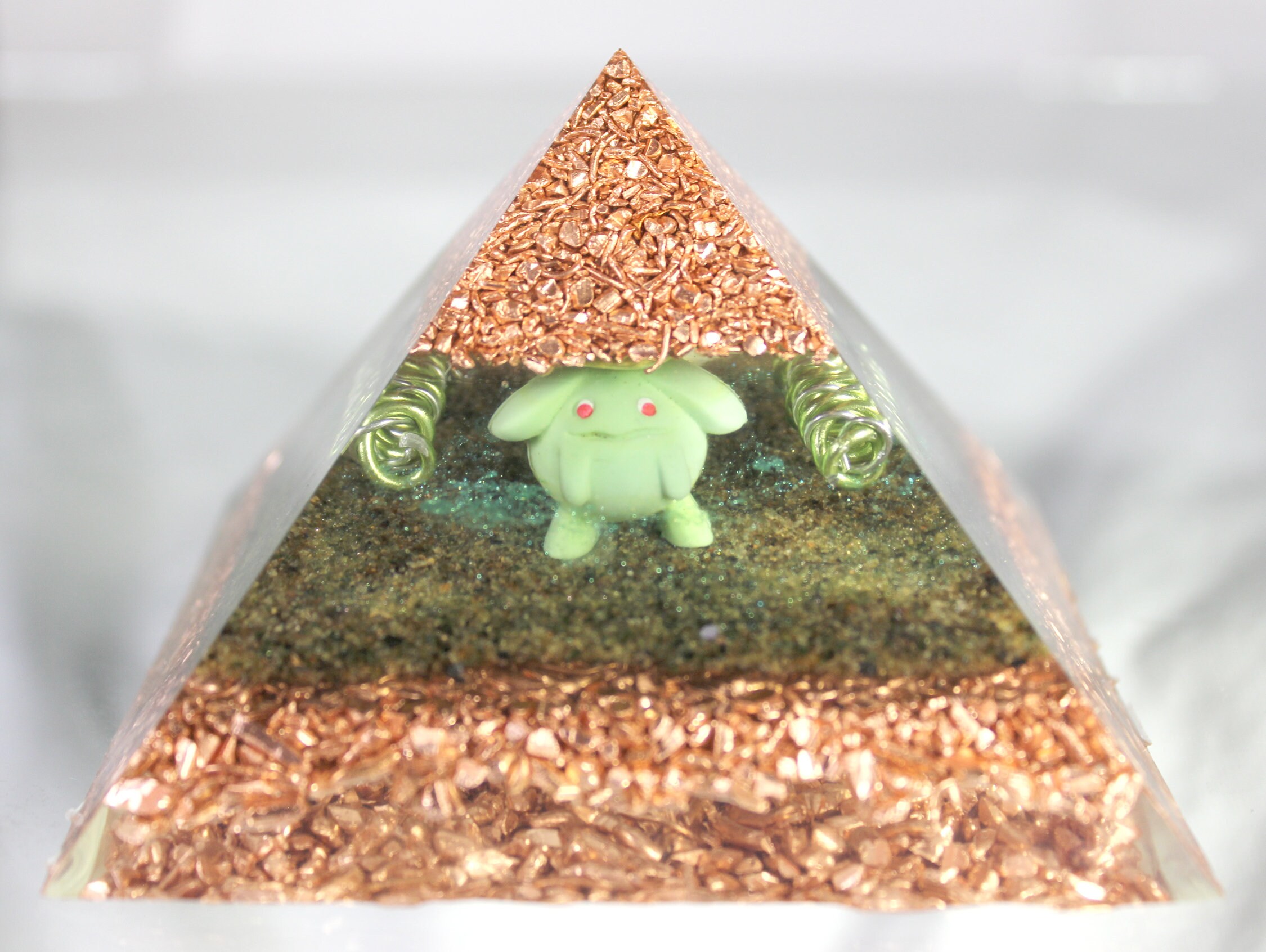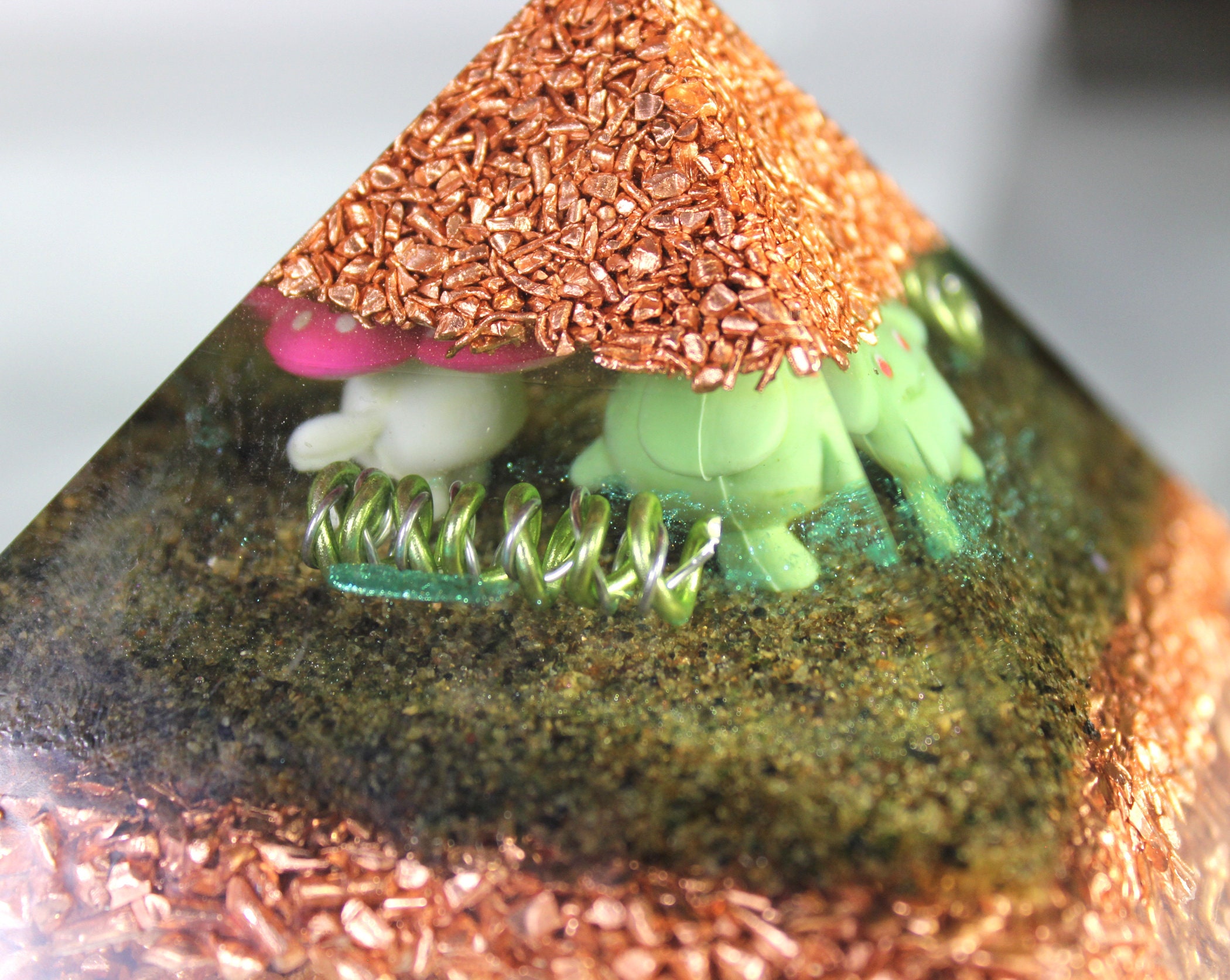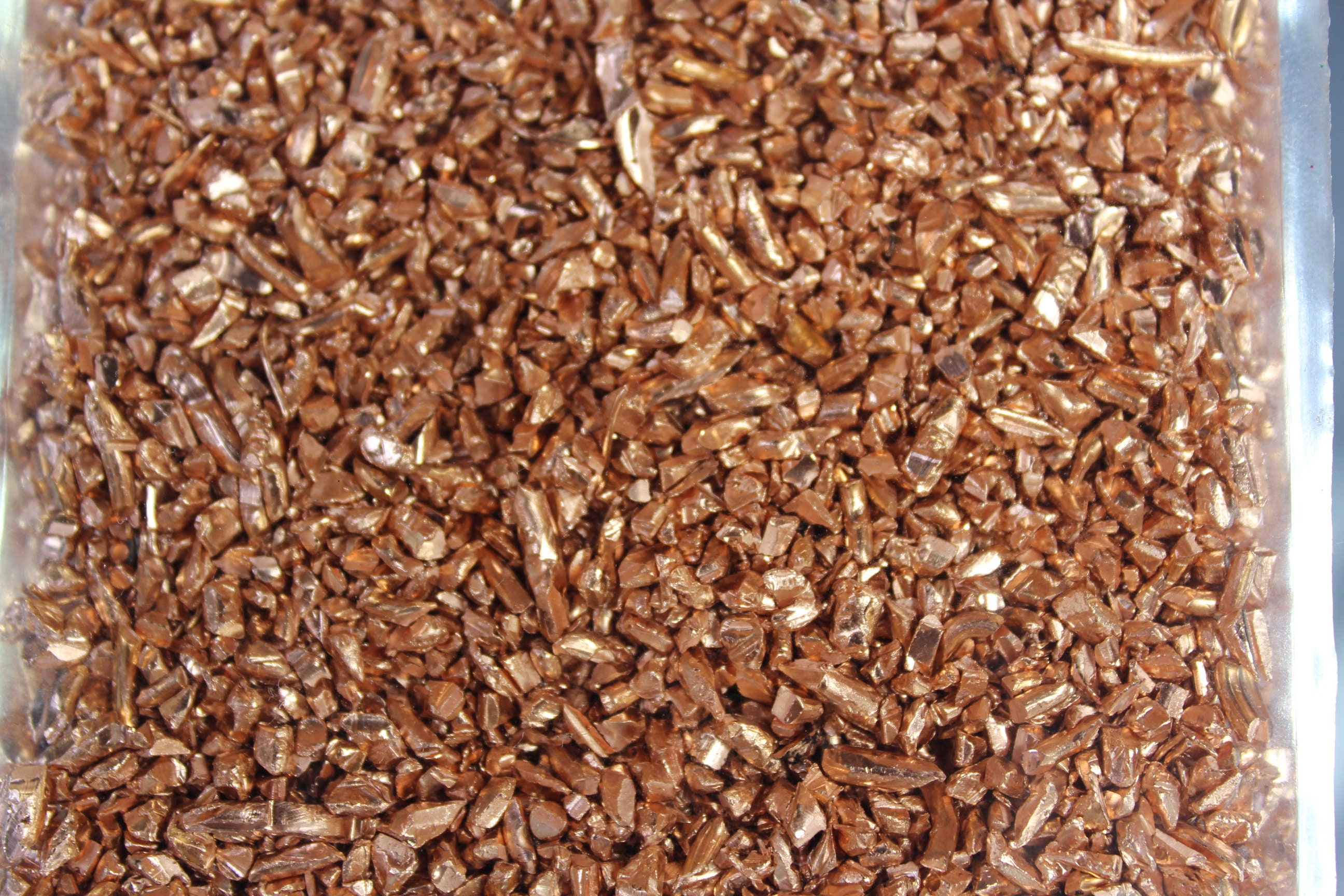 Check out these two Grass buddies! A fully evolved Vileplume and a fun Skiploom, surrounded by coils of wire and standing on a base of crushed personally collected California Peridot.

This pyramid is 2.5 inches tall and 3.75 inches wide.***---All of our items are HANDMADE by US---***
We twist and coil our own wire, coils and spirals
We create all of our own foils
We crush our own minerals and rocks
We mine a LOT of what we use in our products
We use RECYCLED items
Thank you for viewing, share with your friends!