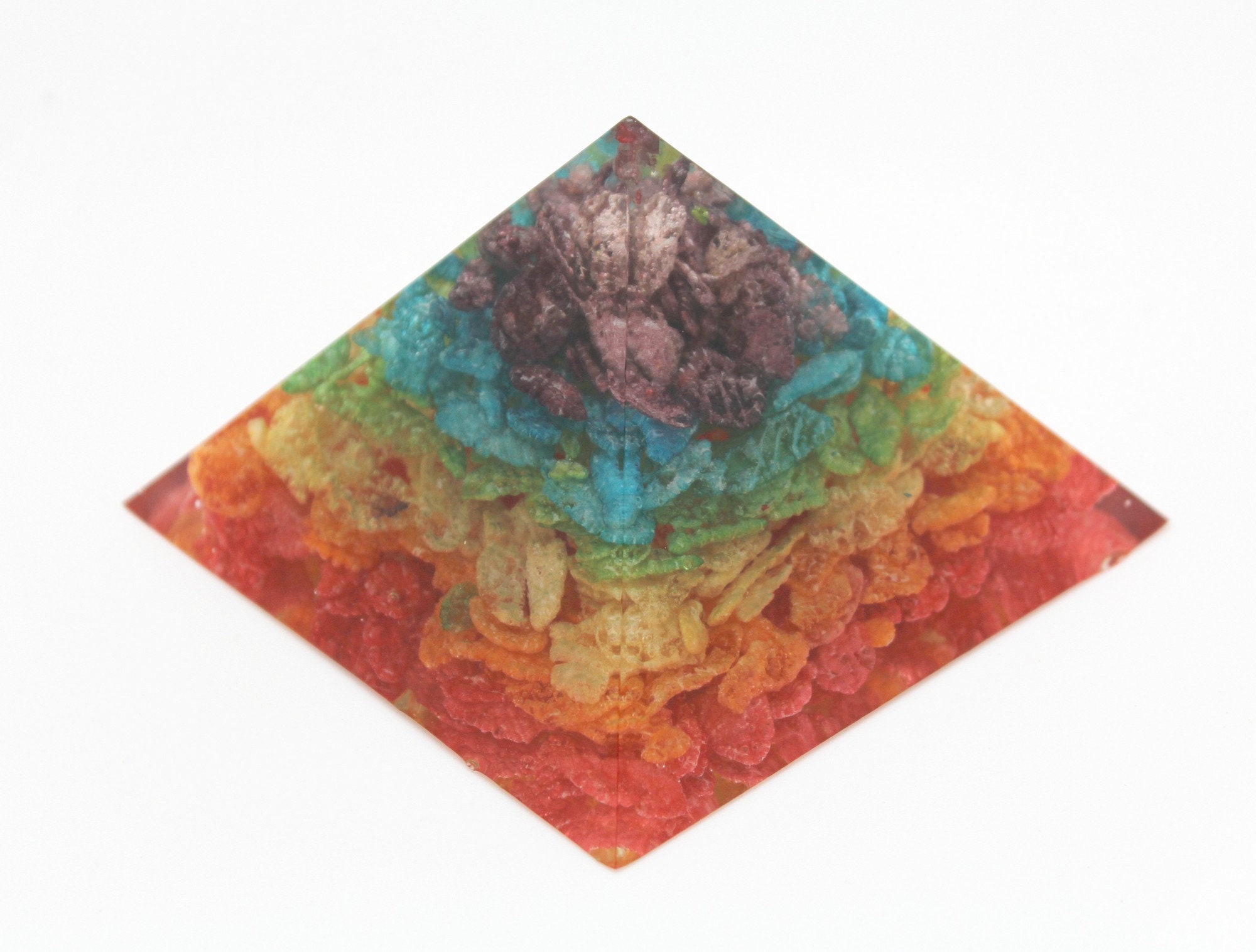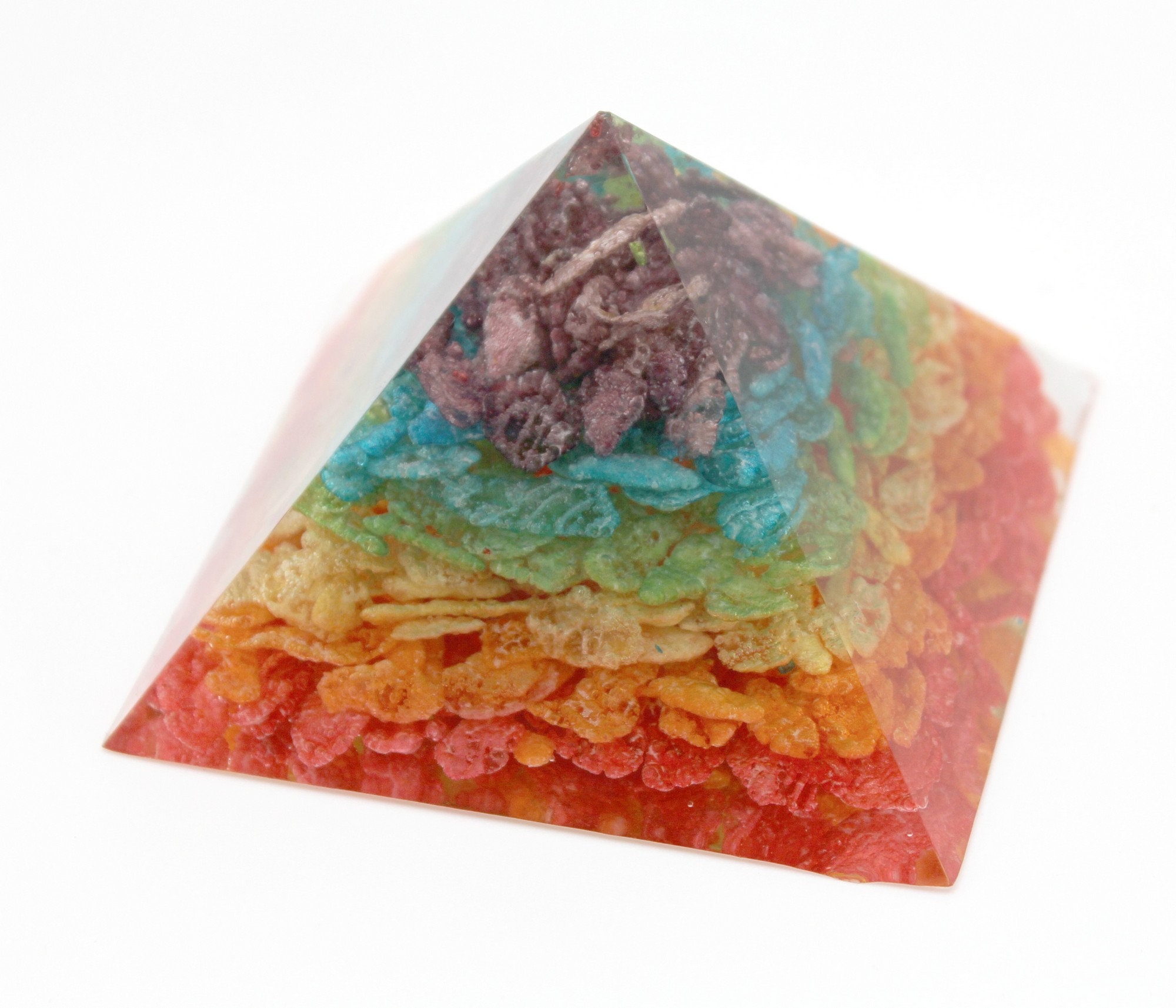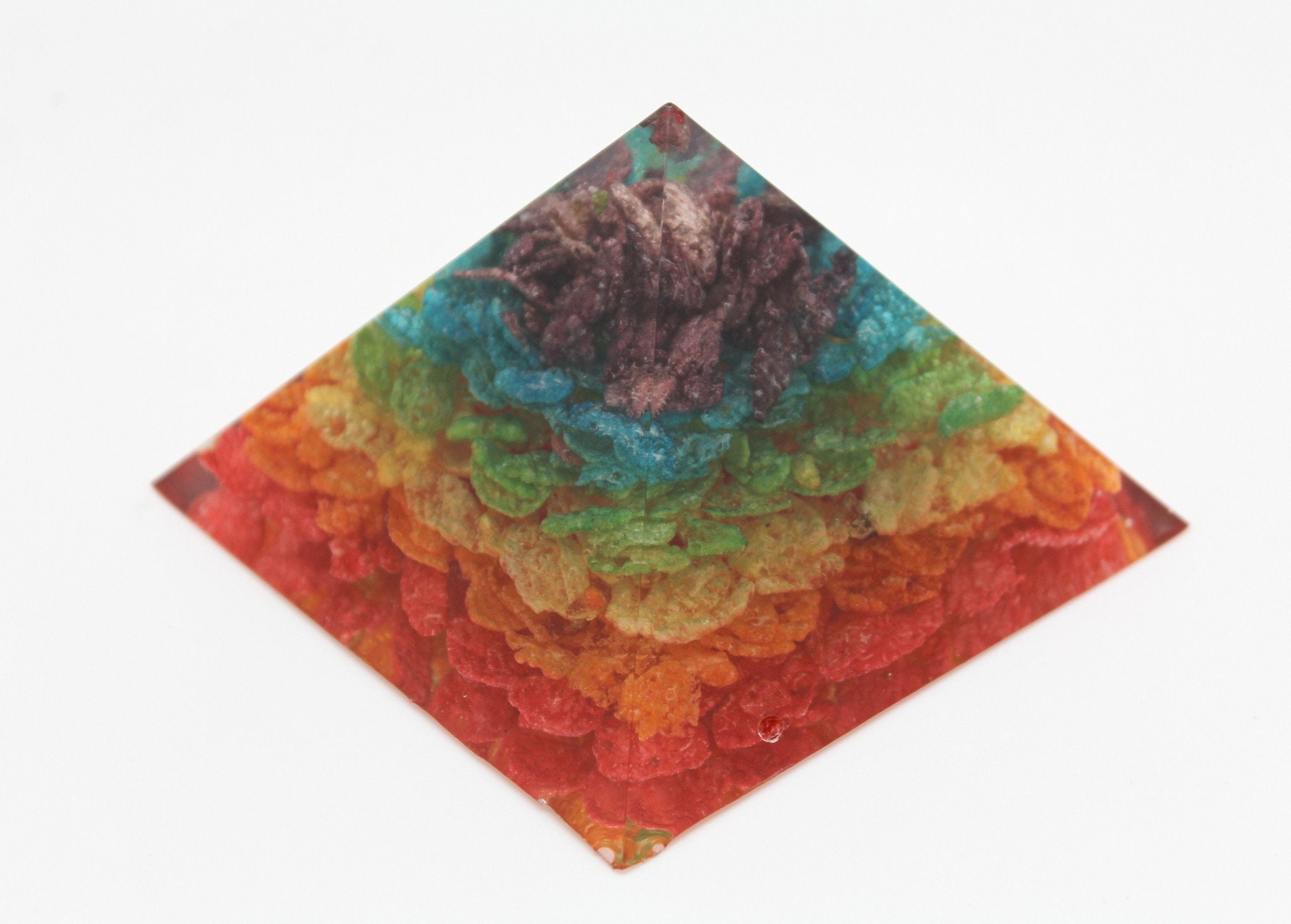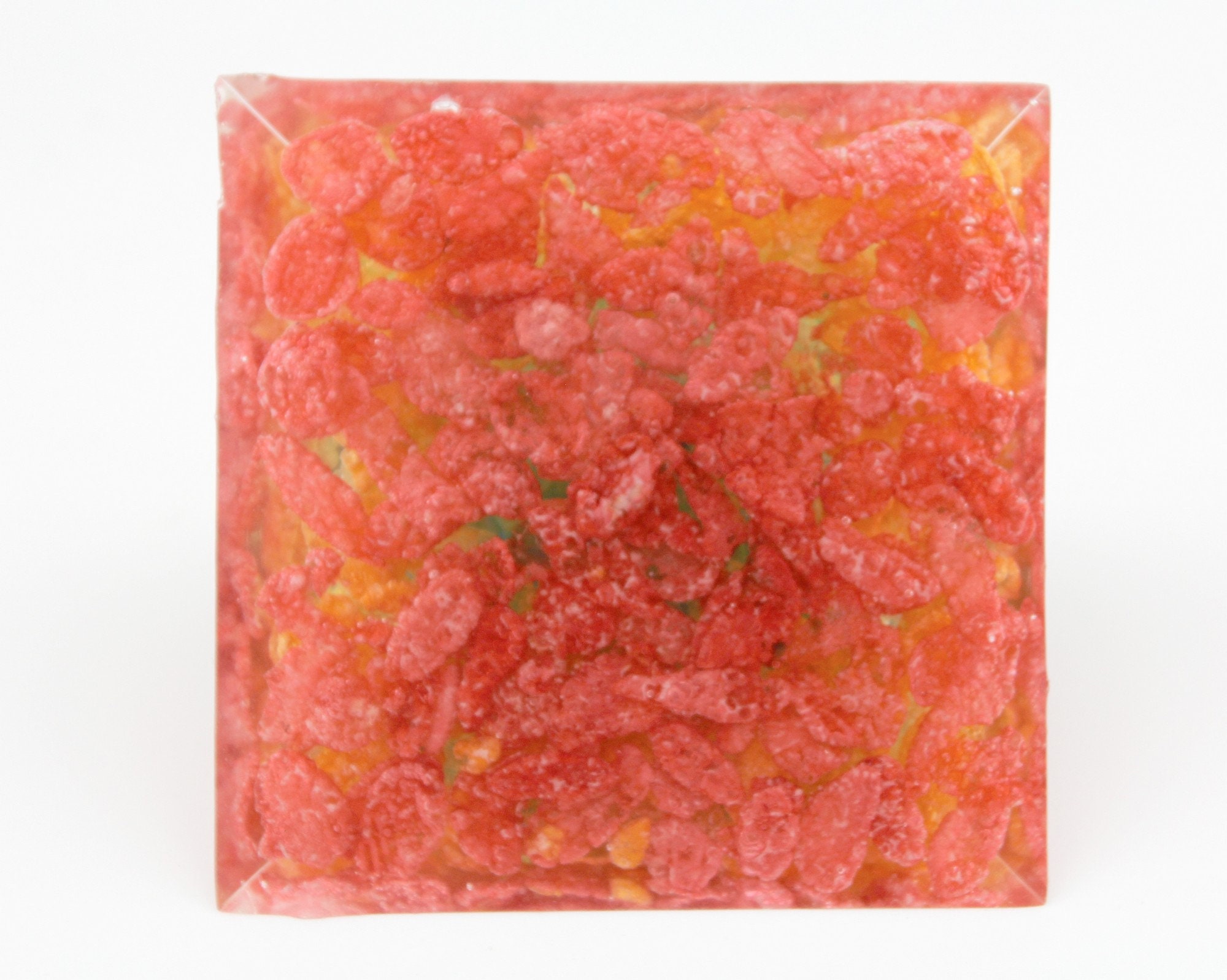 I just can not help myself. I see something rainbow colored, I want to make a pyramid out of it.
I'm just minding my own business when I notice there are 8 colors in fruity pebbles.
After sorting them, they were mixed with resin and layer by layer built into the pyramid you see before you.
100% Fruity Pebbles and Resin.

3 inches wide by 2 inches tall, sure to make a great home decor item!

***---All of our items are HANDMADE by US---***
We twist and coil our own wire, coils and spirals,
We create all of our own foils
We crush our own minerals and rocks
We mine a LOT of what we use in our products
We use RECYCLED items
Thank you for viewing, share with your friends!