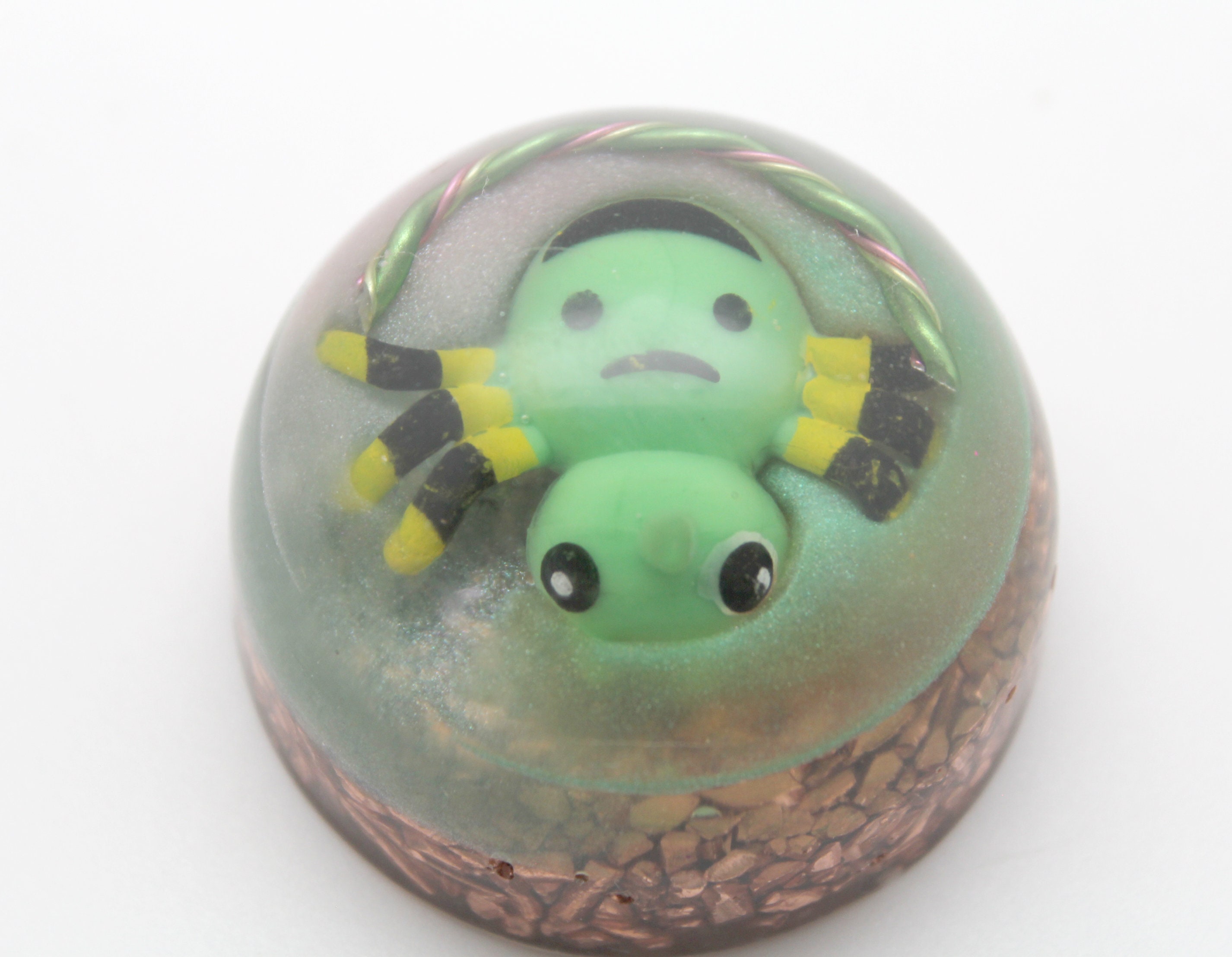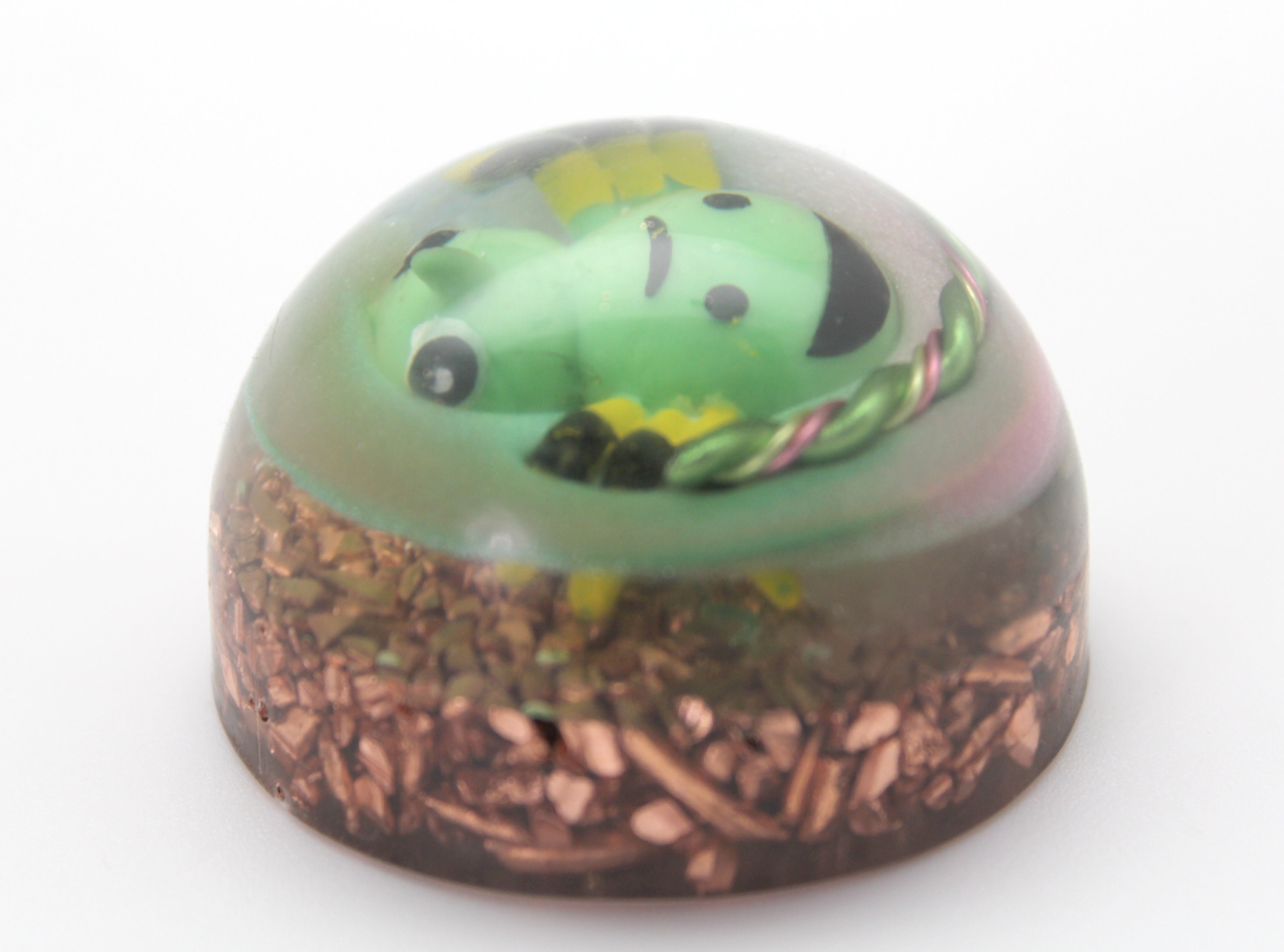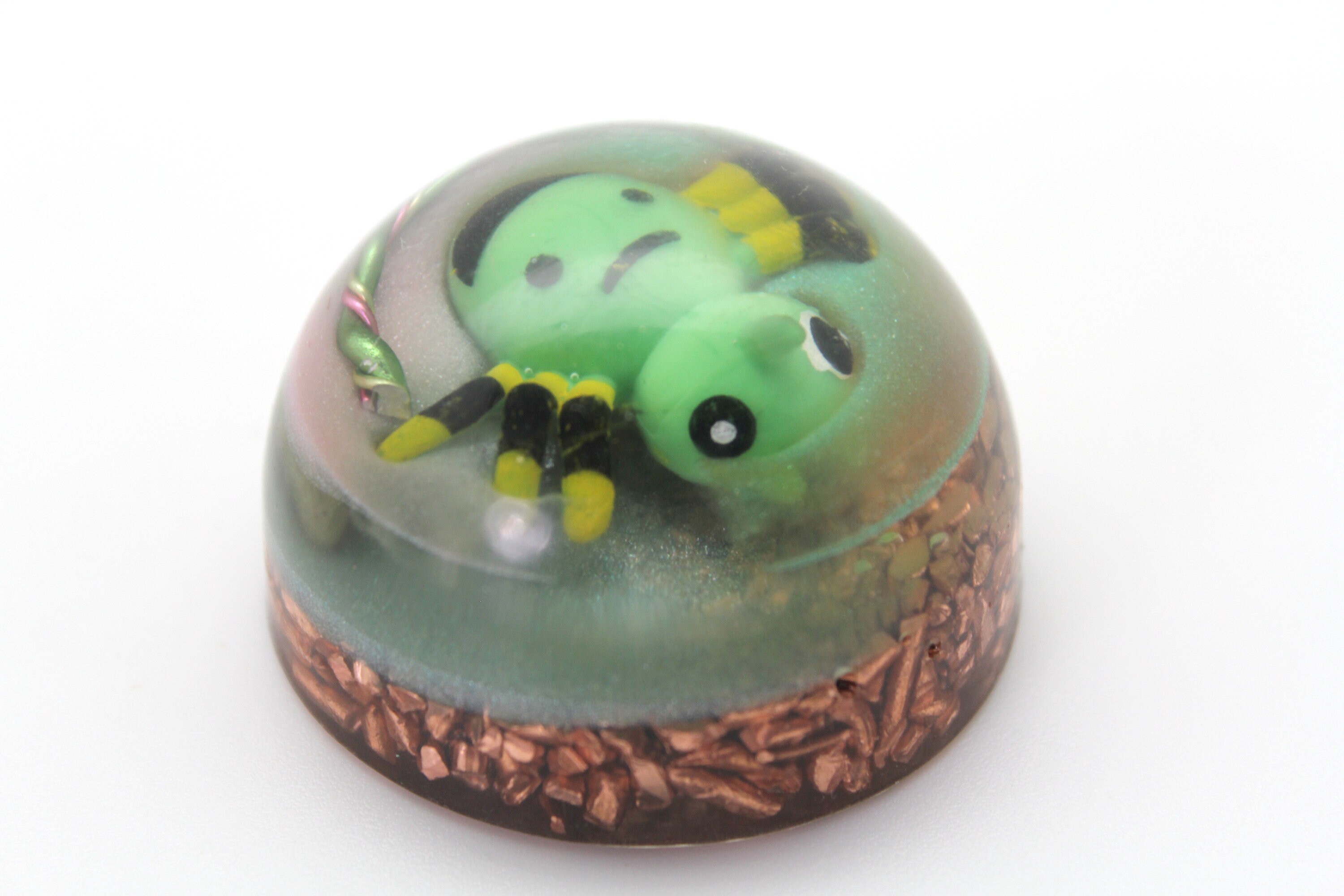 Check out this fun Half Dome featuring a Spinarak, the spider pokemon from the Johto Region! It has a bottom layer of thick copper, has quartz, epidote and glow in the dark mica. A great piece for any desktop!


2 x 1.2 inch

***---All of our items are HANDMADE by US---***
We twist and coil our own wire, coils and spirals
We create all of our own foils
We crush our own minerals and rocks
We mine a LOT of what we use in our products
We use RECYCLED items
Thank you for viewing, share with your friends!