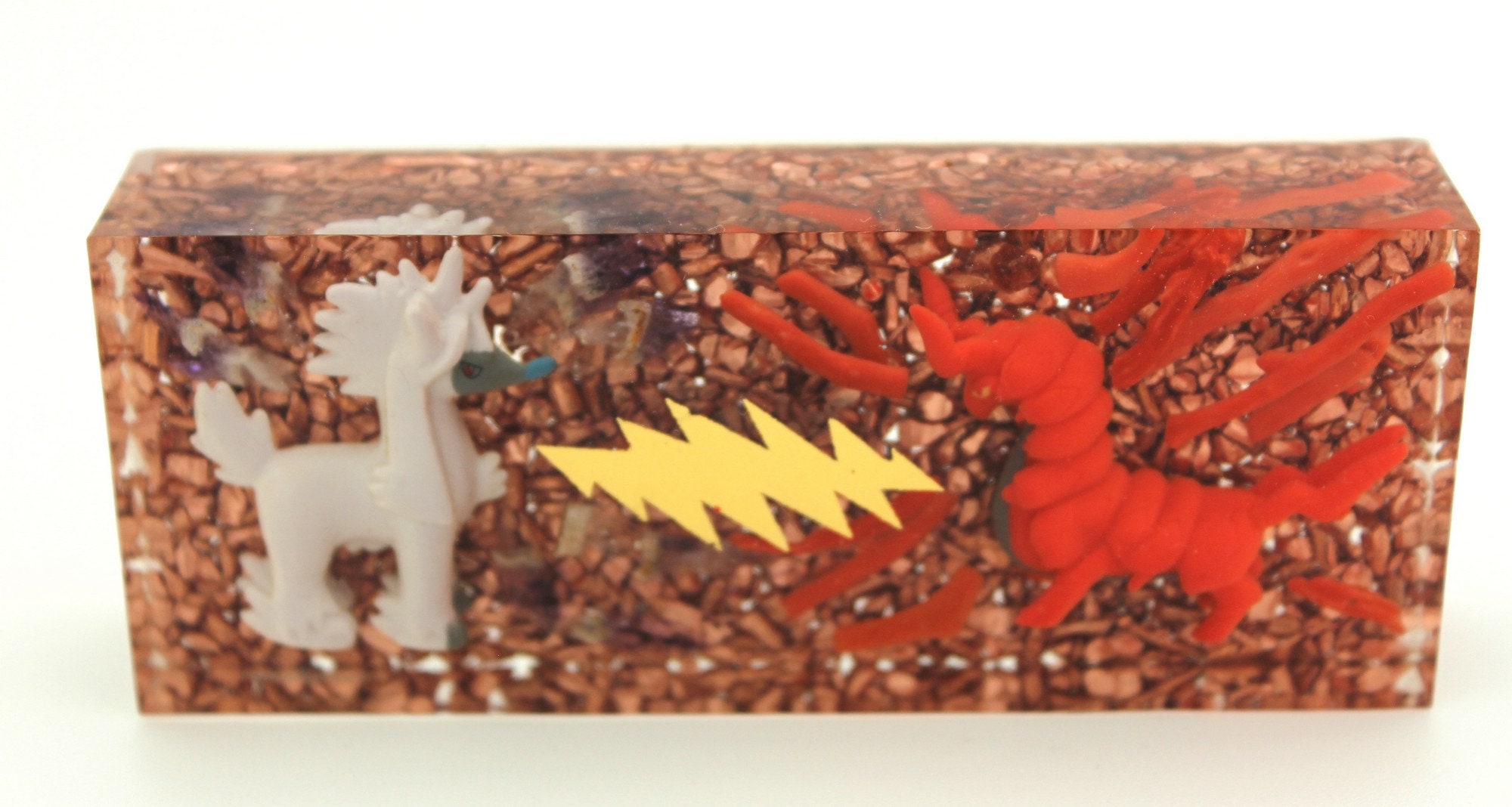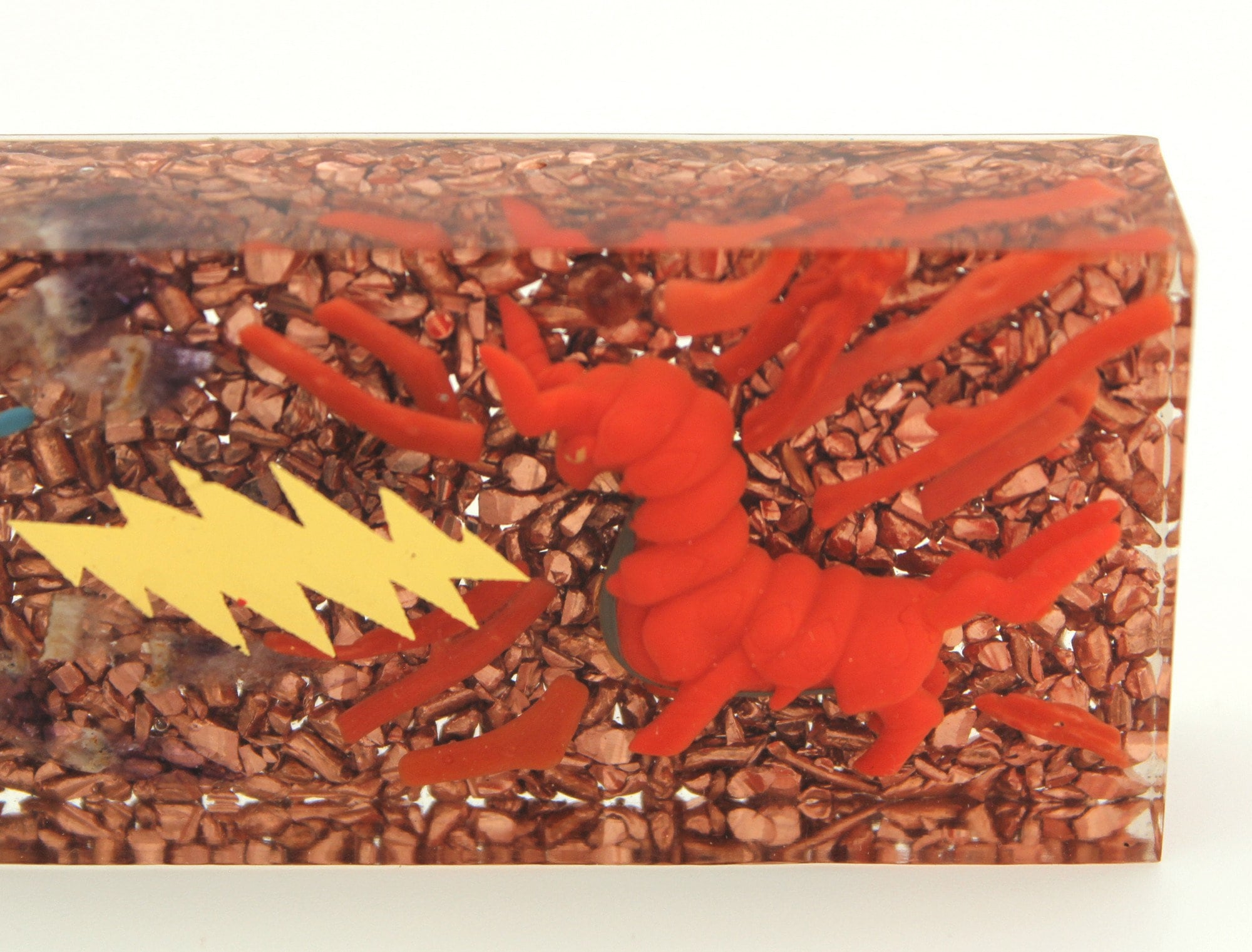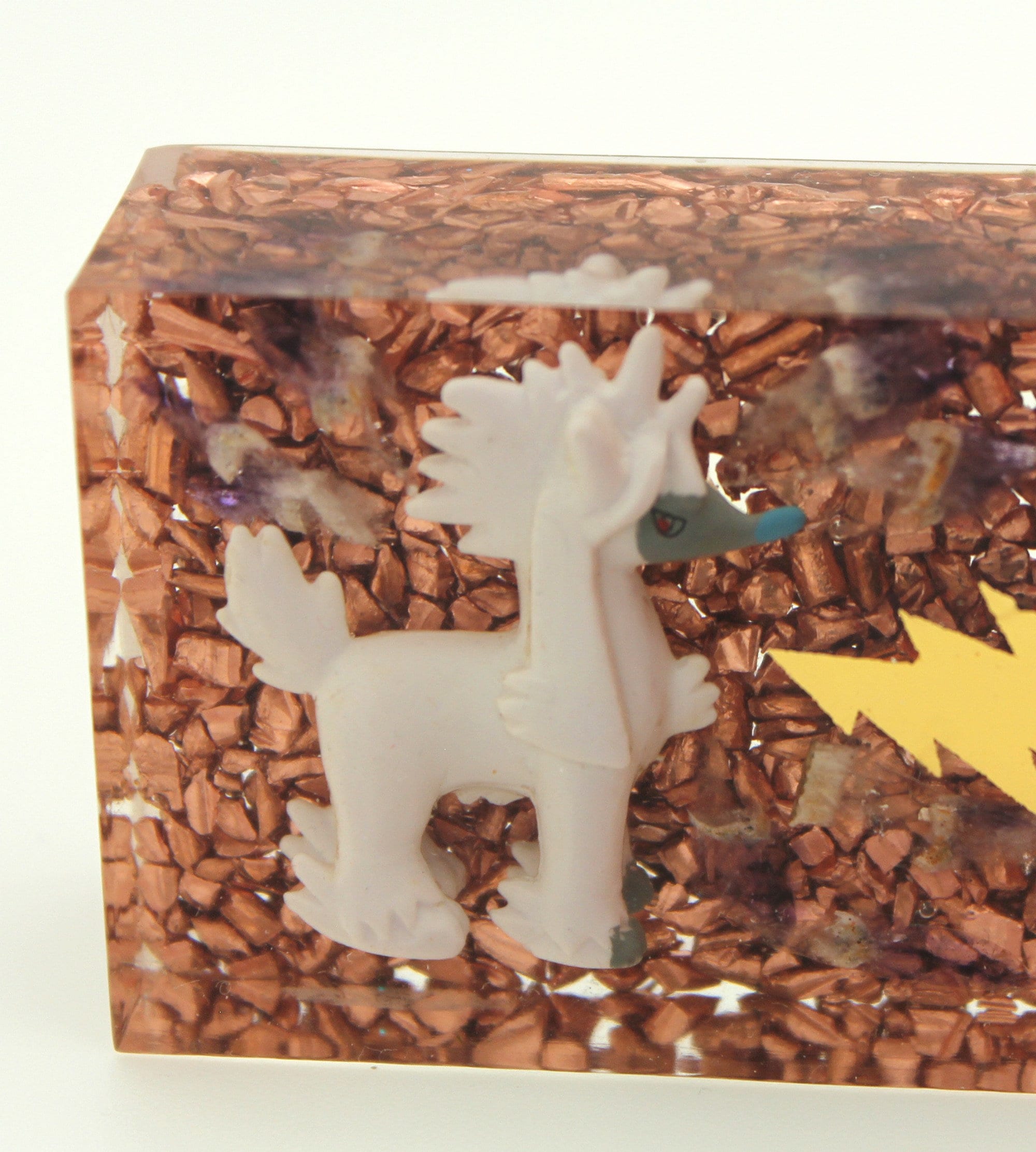 Presenting to you - A Pokemon "Orgone Power Generator" - A popular Metaphysic (Crystal Healing) item mixed with our favorite AR game!

Gen 5 Battle Scene!
FurFrou is surrounded by shards of Gem Amethyst, while Scolipede is surrounded by bits of fossil red coral. Behind them a layer of bright copper! DeadHeads will love the 13 pointed bolt

4 x 1.25 inches

***---All of our items are HANDMADE by US---***
We twist and coil our own wire, coils and spirals
We create all of our own foils
We crush our own minerals and rocks
We mine a LOT of what we use in our products
We use RECYCLED items
Thank you for viewing, share with your friends!