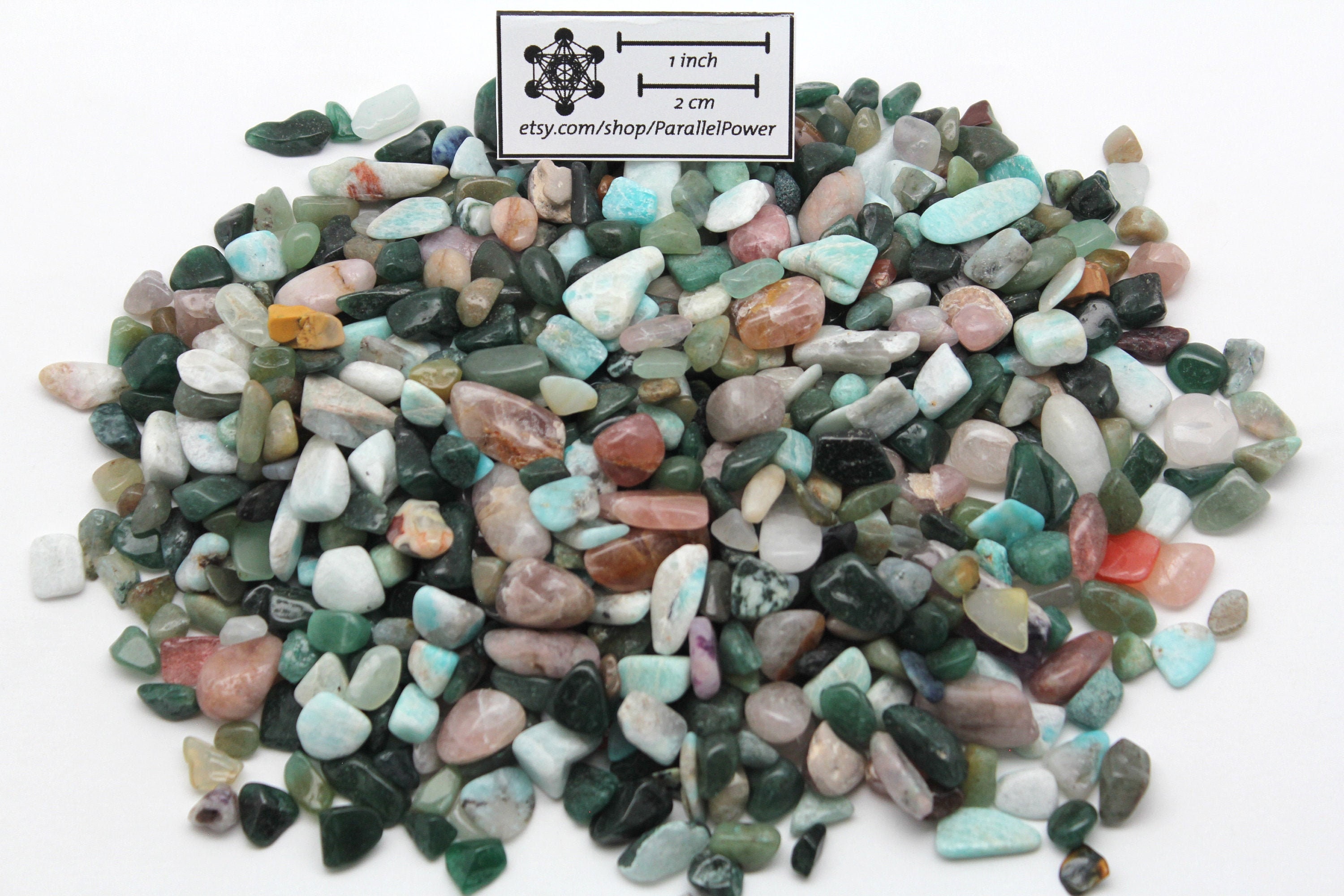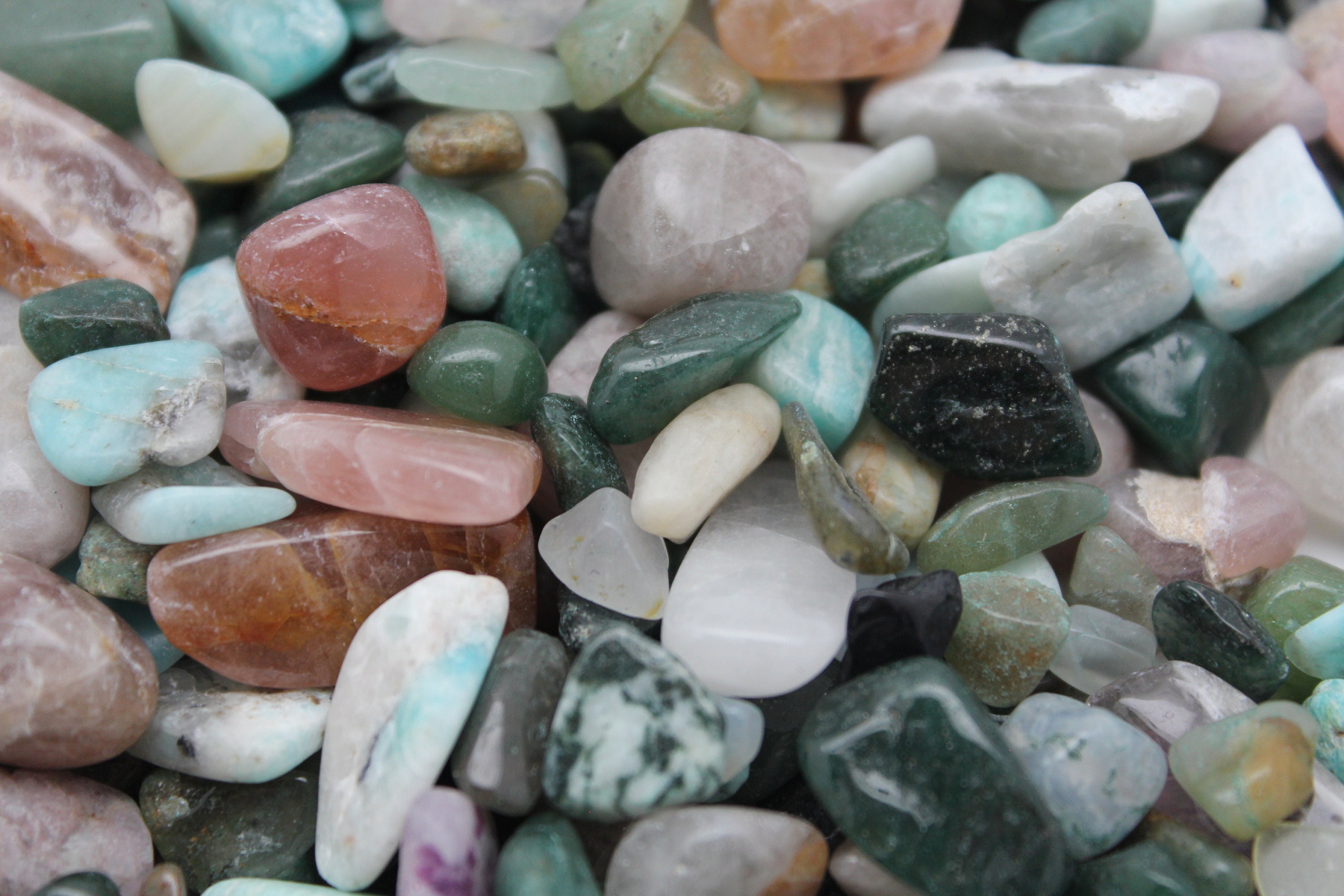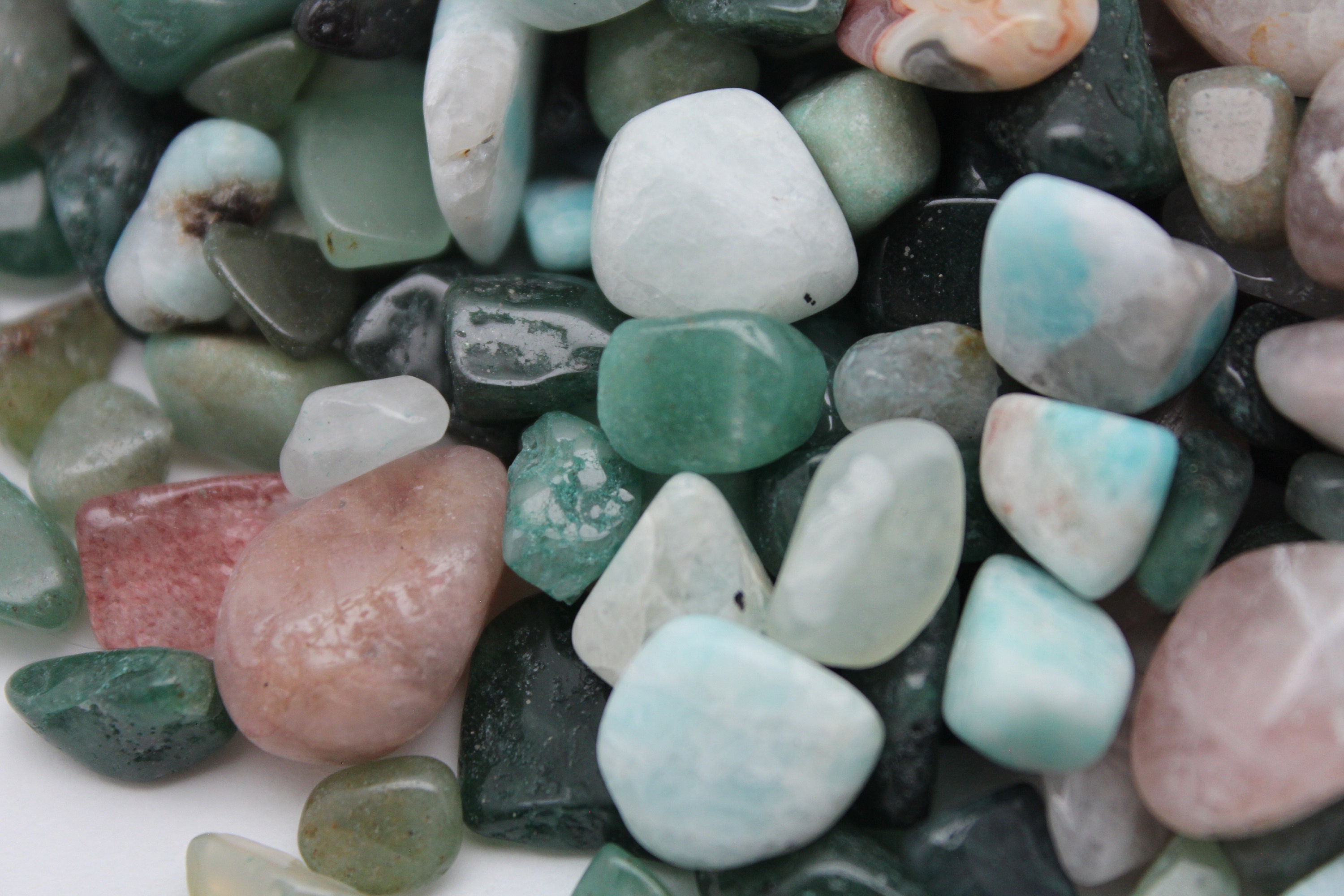 This is Green Quartz, Red Quartz, Amazonite in Quartz, Amethyst and some other fun things, all highly polished all fairly uniform in size, around .5 - 1 inch in size. Very nice for using in resin casting! - Lovely Highly Polished with Great colors!

Our Tumbled Stones are perfect for use in Resin Encapsulation, Decorative Use, and WHATEVER else your imagination can come up with!

Our Tumbled Stones are in 1 Pound bags, screened for size, unsearched. We get and produce tumbled stones by the ton, so, we can sell to YOU direct for LOW Prices - FREE SHIPPING to USA residents. Check out all our Tumbled Stone Listings!

We have a limited supply and it looks beautiful mixed with resin or used however you choose to.

***---All of our items are HANDMADE by US---***
We twist and coil our own wire, coils and spirals
We create all of our own foils
We crush our own minerals and rocks
We mine a LOT of what we use in our products
We use RECYCLED items
Thank you for viewing share with your friends!