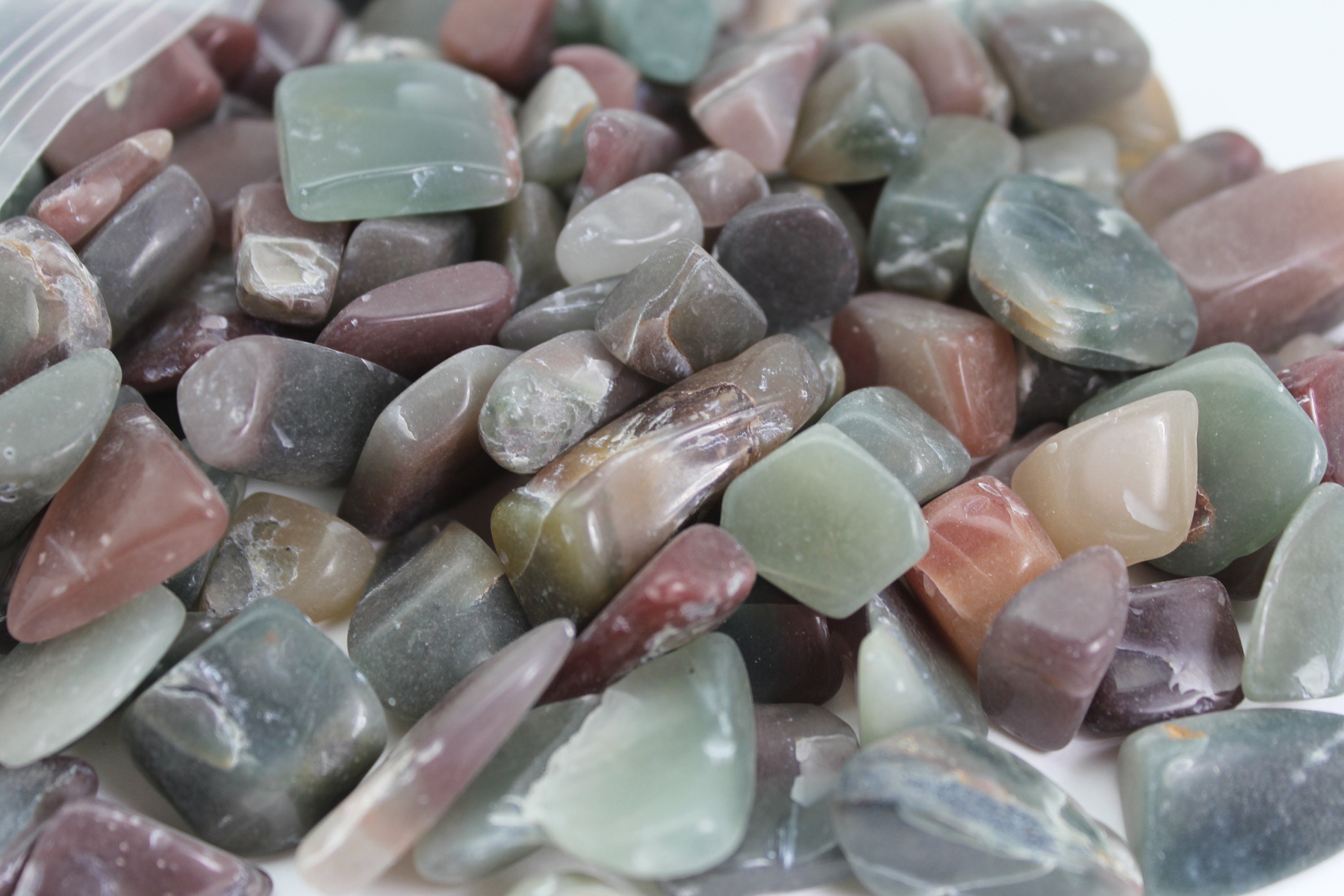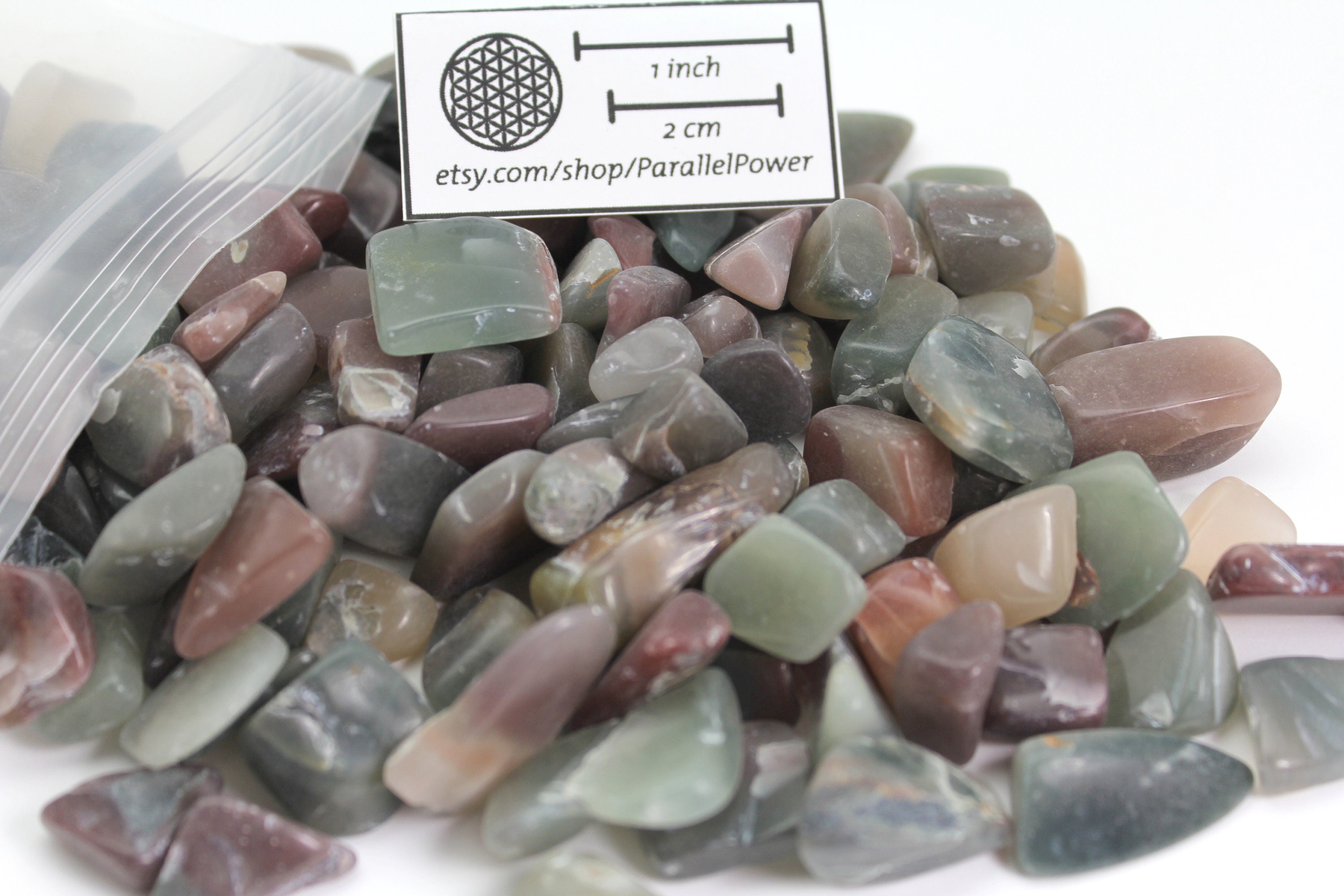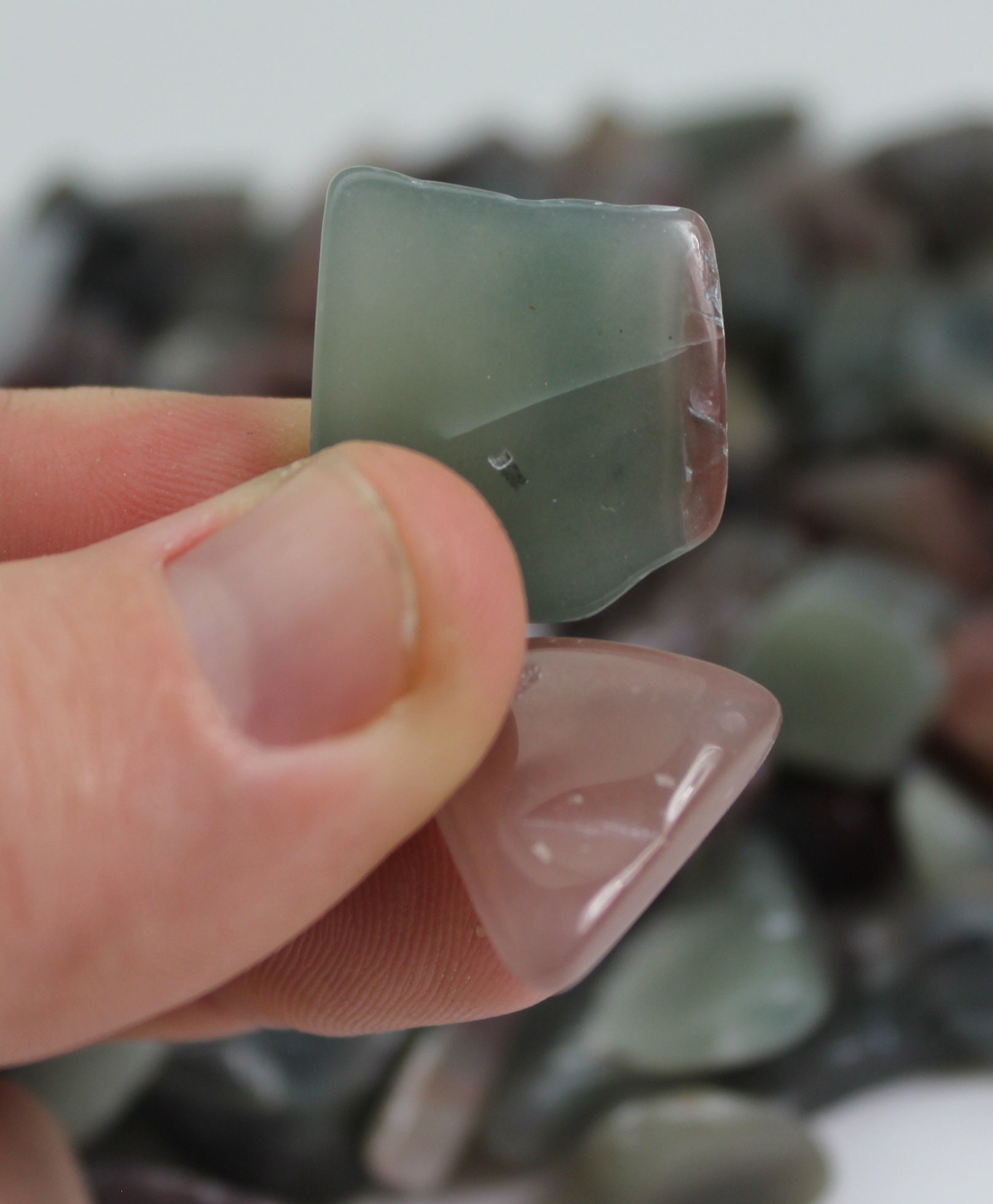 Super Fun Stuff! This Green and Reddish Agate kept confusing us when we saw the smaller material - It looked like Watermelon Tourmaline in small bits! See the larger stuff and, oh yeah, of course this is Agate! Some Very nice Agate, in Our Opinion.

Size - .5 inch to 1.5 inch

Our Tumbled Stones are perfect for use in Resin Encapsulation, Decorative Use, and WHATEVER else your imagination can come up with!

Our Tumbled Stones are in 1 Pound bags, screened for size, unsearched. We get and produce tumbled stones by the ton, so, we can sell to YOU direct for LOW Prices - FREE SHIPPING to USA residents. Check out all our Tumbled Stone Listings!

We have a limited supply and it looks beautiful mixed with resin or used however you choose to.

***---All of our items are HANDMADE by US---***
We twist and coil our own wire, coils and spirals
We create all of our own foils
We crush our own minerals and rocks
We mine a LOT of what we use in our products
We use RECYCLED items
Thank you for viewing share with your friends!