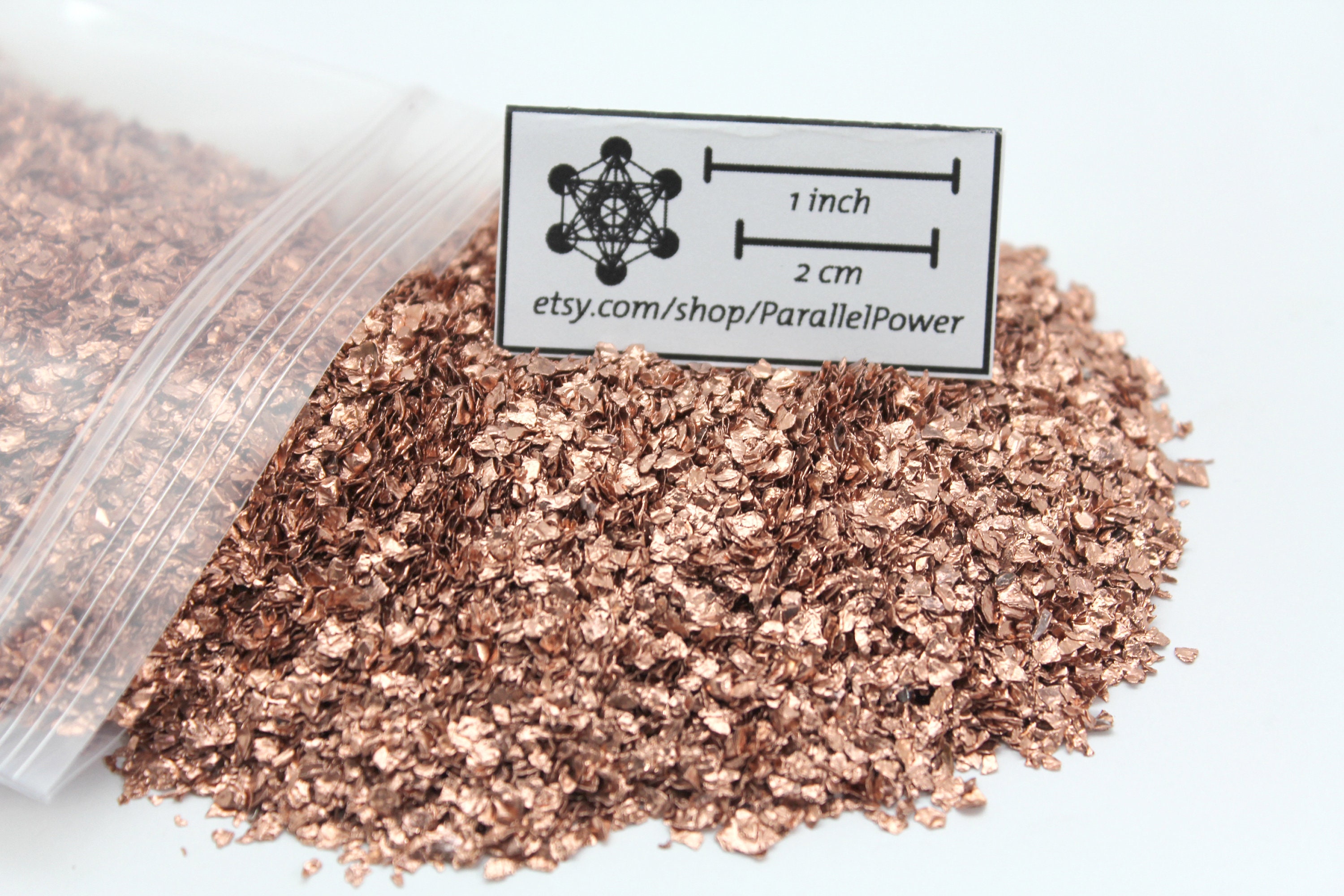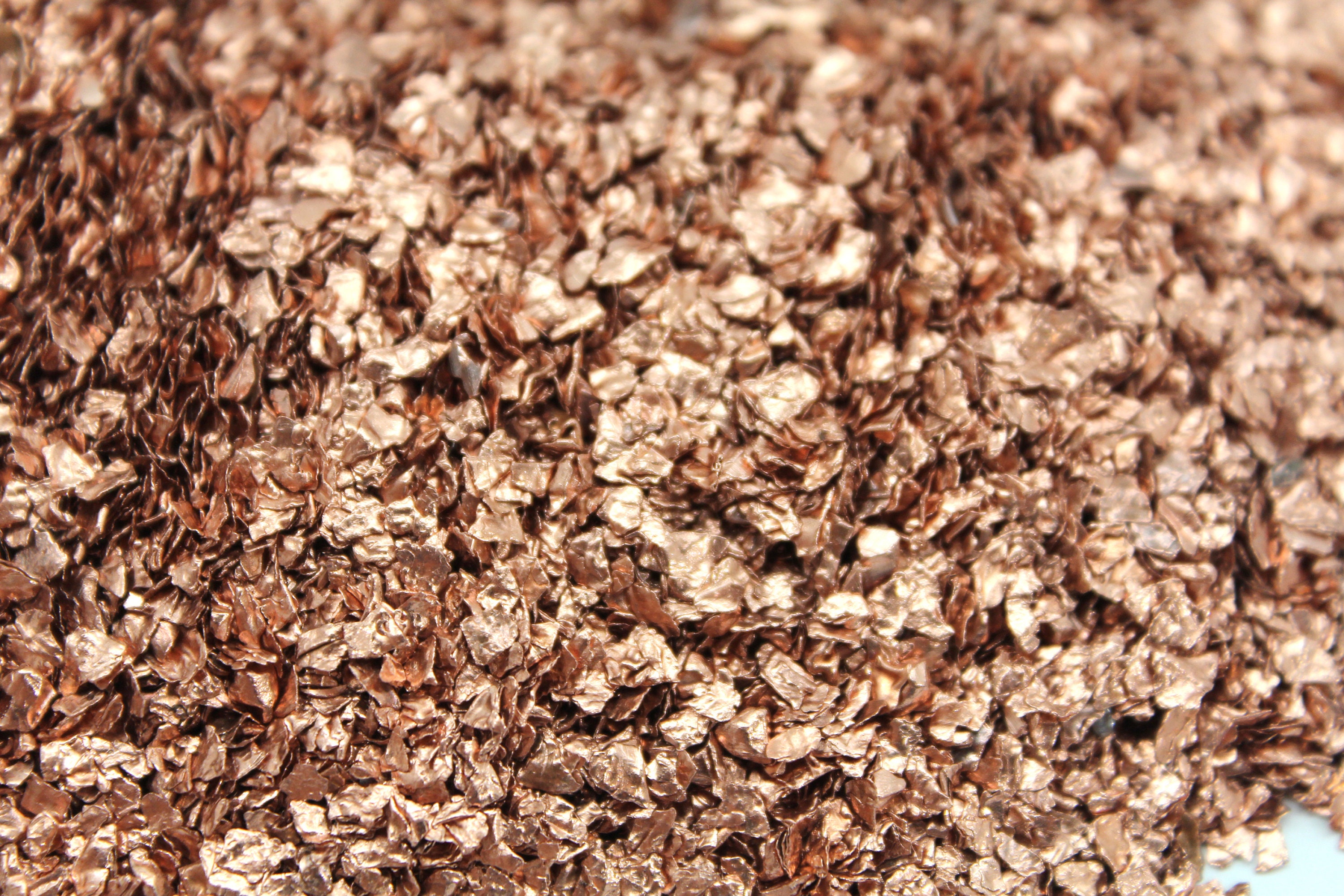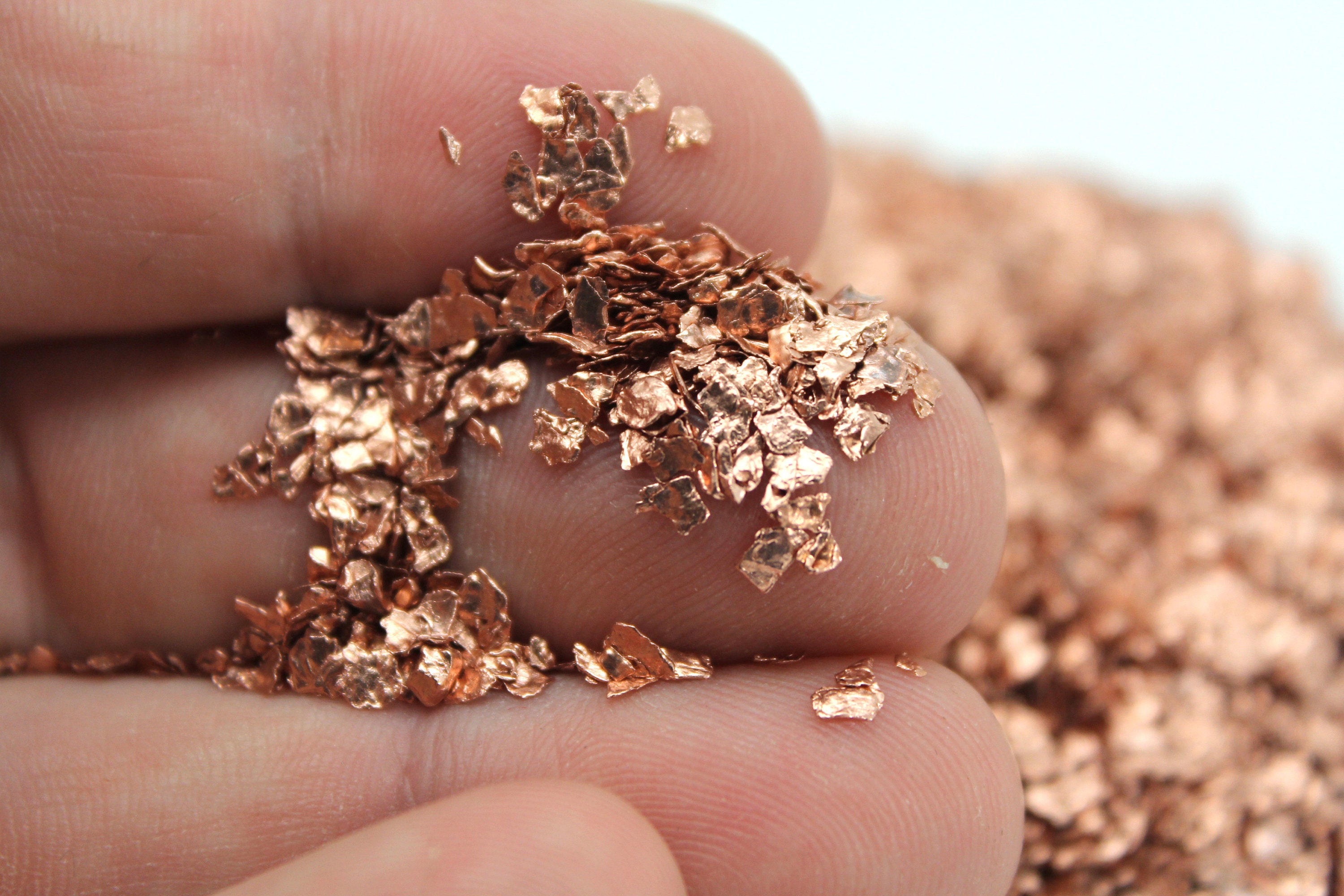 For crafters looking for metallic copper - this material is recycled copper from various construction waste. Often times it is copper wire that never got used on a job, so it is shredded and then used to make new products. Reduces need for mining.

Great size for inlay and various craft use. - This is the recycled copper that is used in wire shielding, copper wrap around cables.

100% pure copper

Small grain size - 1mm-4mm thin - yet, has a volume that from surface area that gives it a great look in resin and for use in crafts.

***---All of our items are HANDMADE by US---***
We twist and coil our own wire, coils and spirals
We create all of our own foils
We crush our own minerals and rocks
We mine a LOT of what we use in our products
We use RECYCLED items
Thank you for viewing, share with your friends!