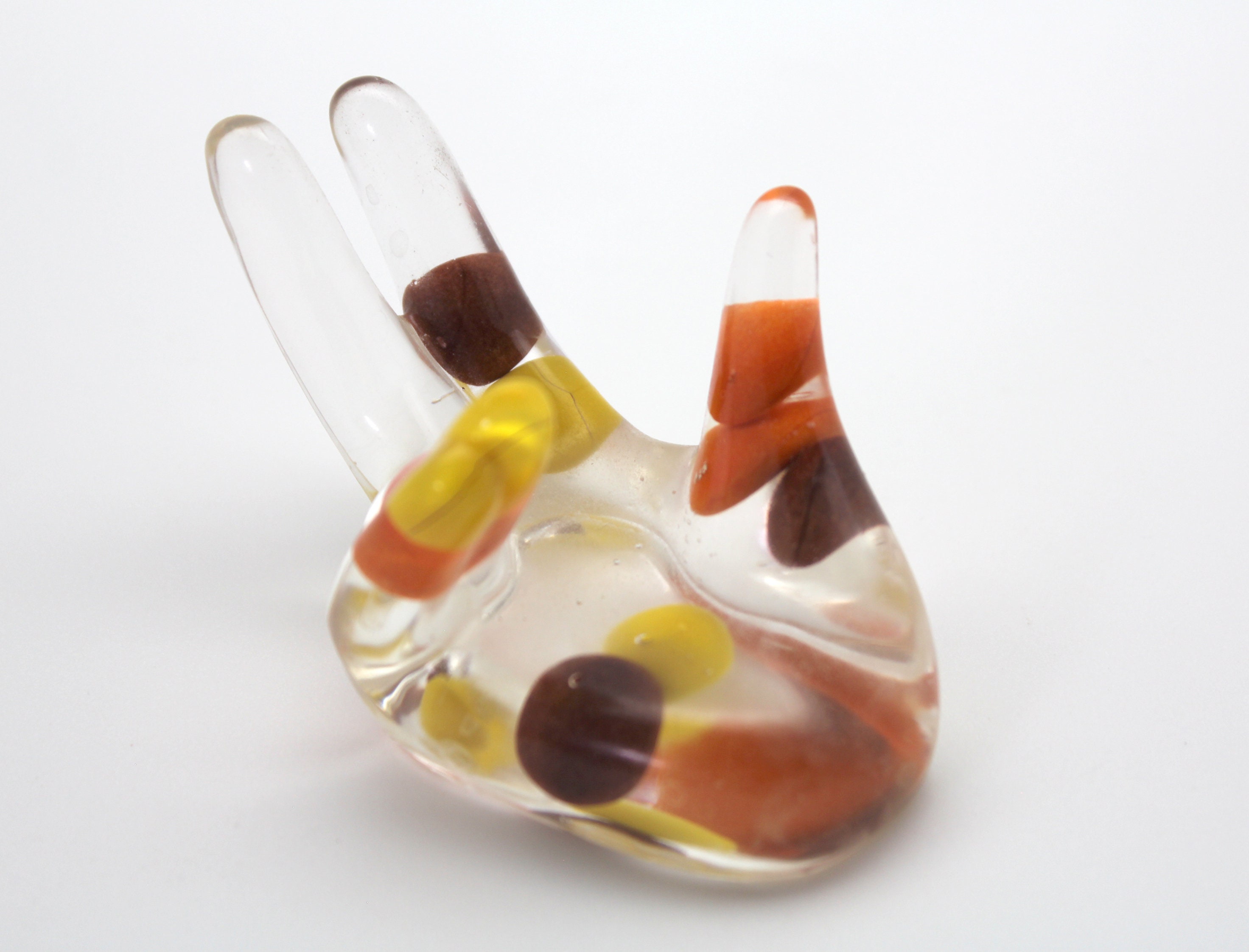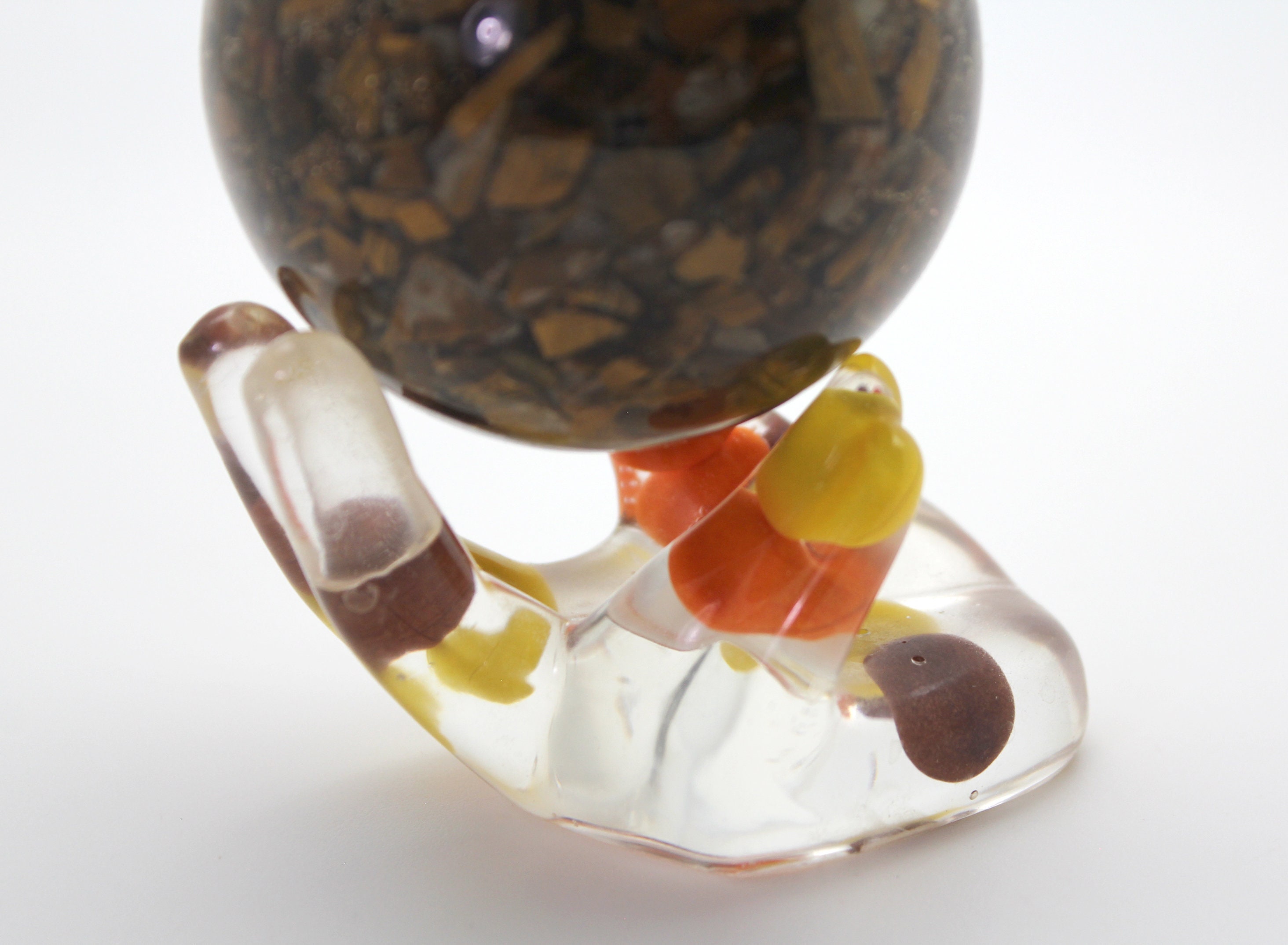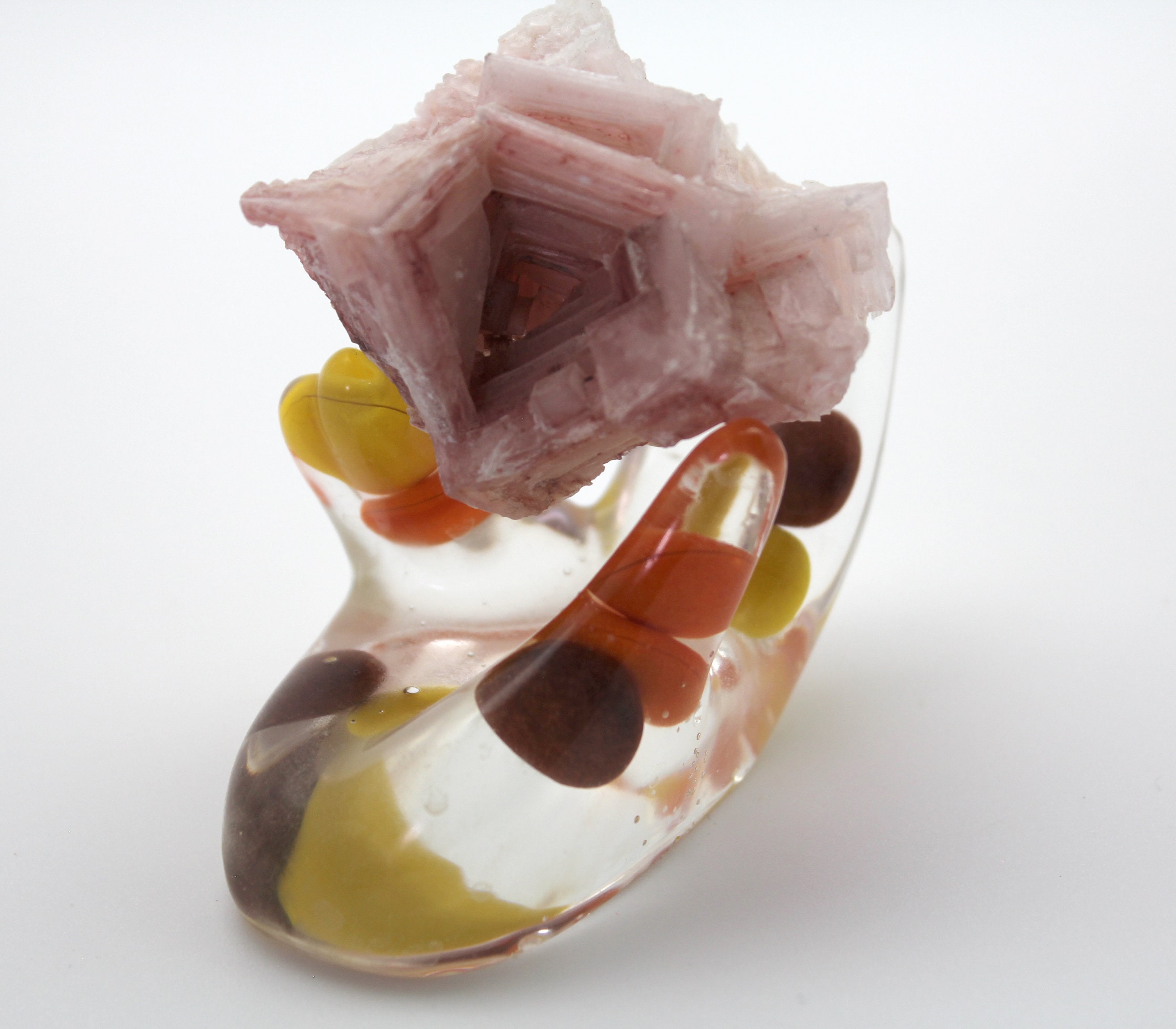 Handstands are 3 x 2 x 2 inches in size

Super Fun "HandStand" - Display Stand 3 inch Three Prong, supports pounds and up to a 5 inch sphere!

Strong resin cast, suitable for some heavier items. Nice natural balance with three supporting fingers.

I put 3 of each colored "Reese's Pieces" in the stand - the odd thing was what happened, they started cracking and the brown ones look different, in a way. Not sure I'll ever make any more of these...I have a bad habit of sneaking into the supply!

***---All of our items are HANDMADE by US---***
We twist and coil our own wire, coils and spirals
We create all of our own foils
We crush our own minerals and rocks
We mine a LOT of what we use in our products
We use RECYCLED items
Thank you for viewing, share with your friends!