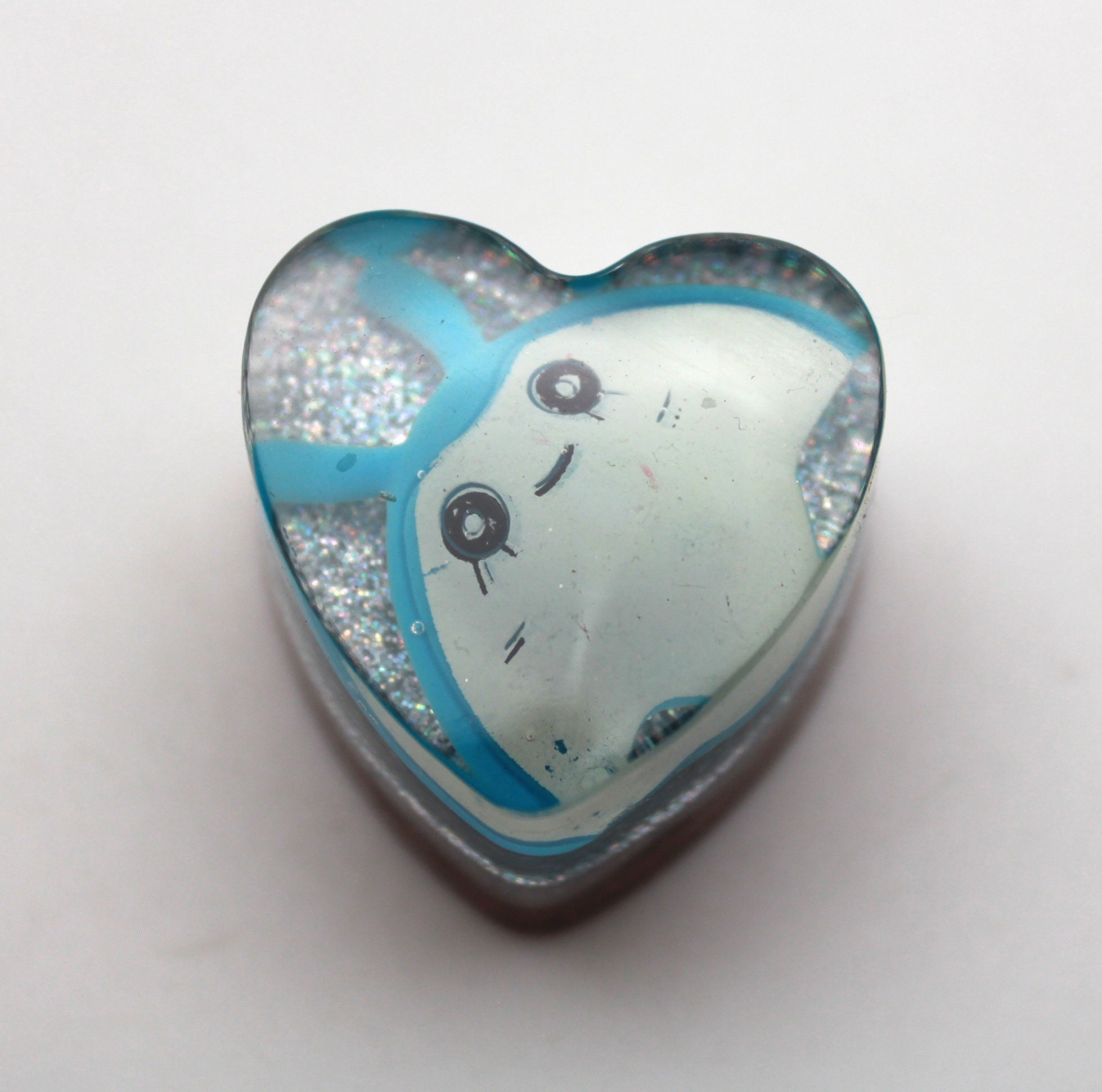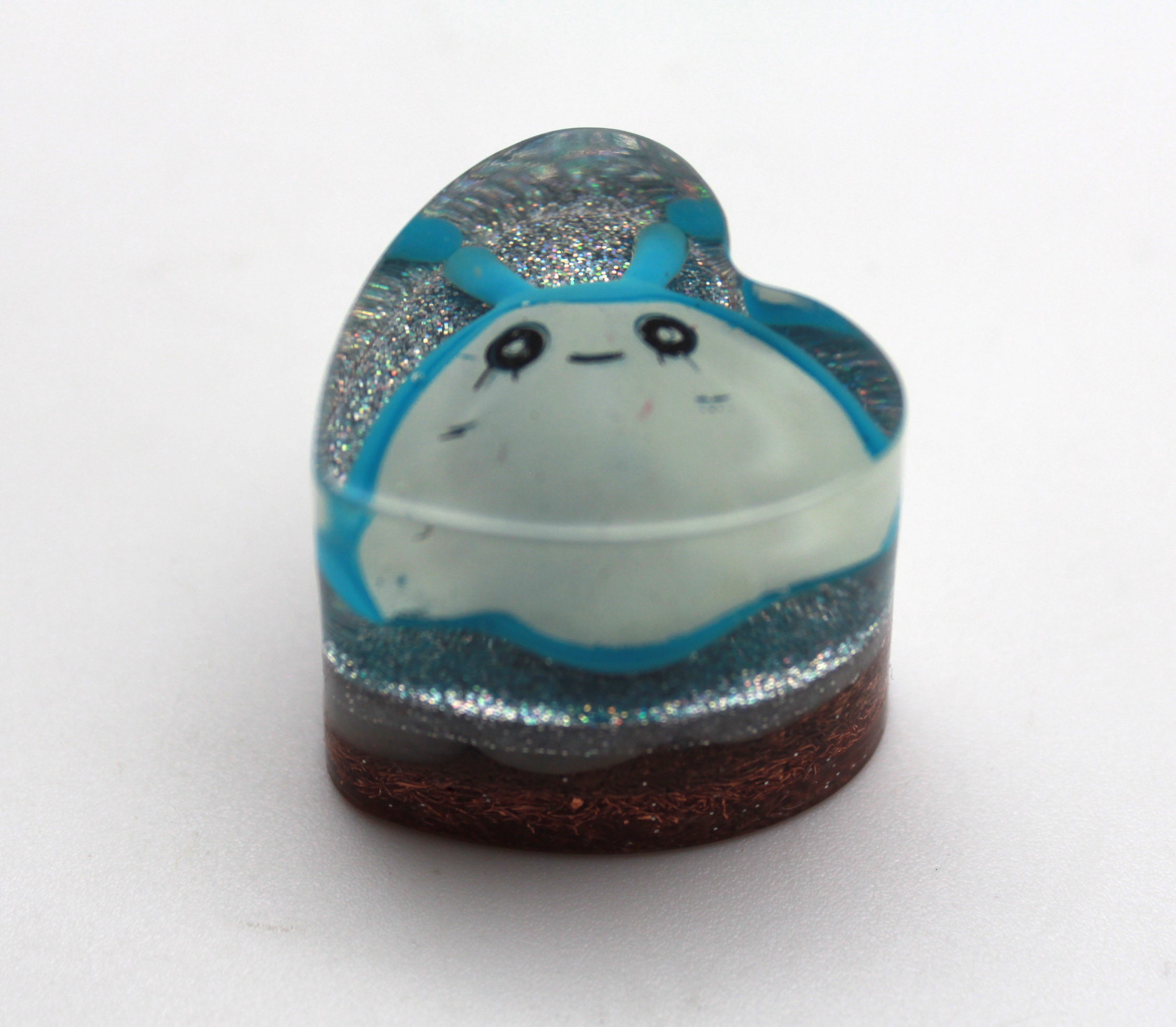 Do you love Mantyke? Then this is for you! A super cute Mantyke, the Flying/Water type baby Pokemon introduced in Gen 4.

This heart shaped display item is made with Resin, Quartz and Copper, the materials needed to create an Orgone Generator! What's that? A device that collects and distributes Orgone Energy, ohhhhhh...it's electric! Mantykes Weakness!!

Sure to make a great gift item for yourself or a friend, take this Pokemon home!

1.25 x 1.25 inch

***---All of our items are HANDMADE by US---***
We twist and coil our own wire, coils and spirals
We create all of our own foils
We crush our own minerals and rocks
We mine a LOT of what we use in our products
We use RECYCLED items
Thank you for viewing, share with your friends!