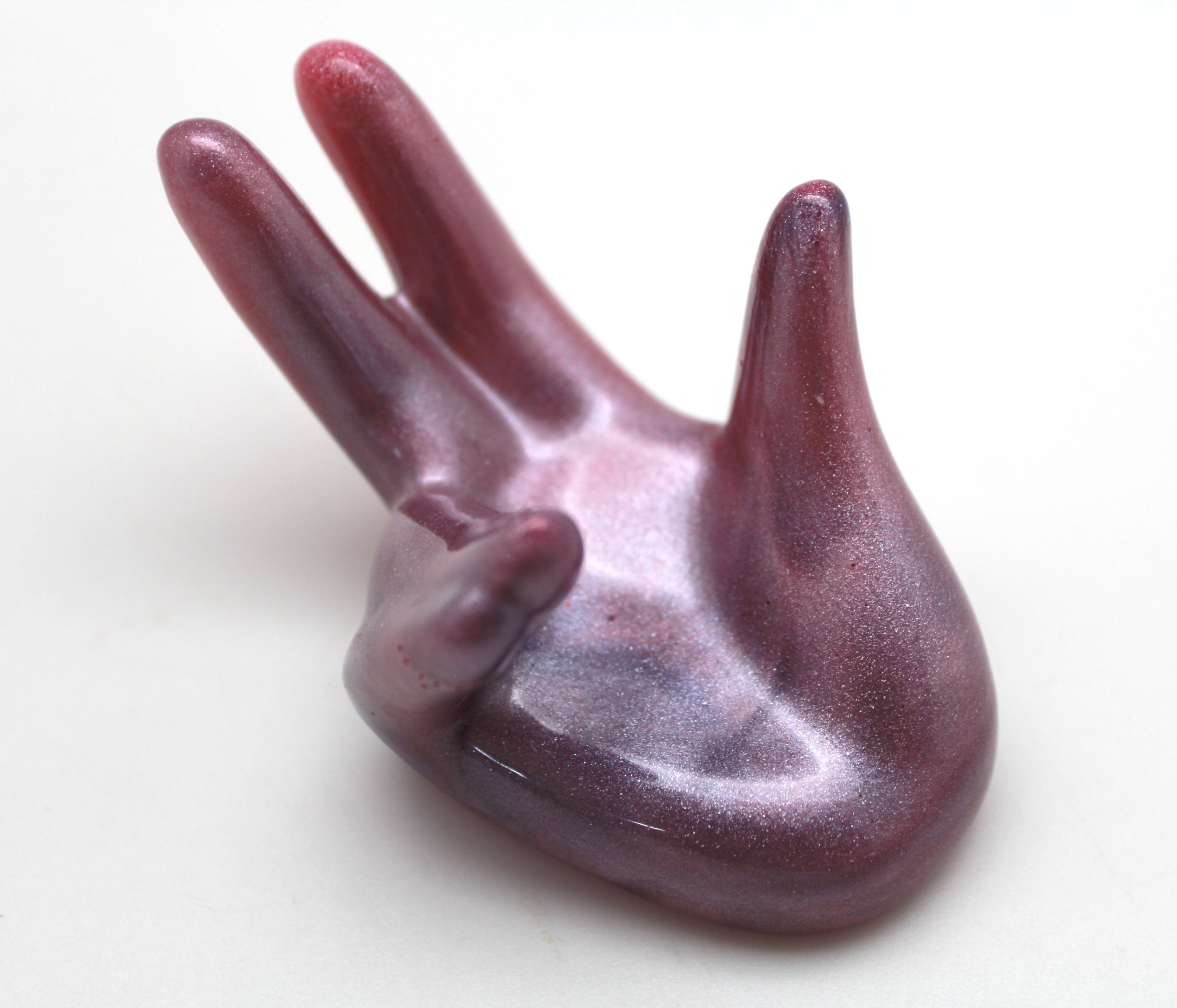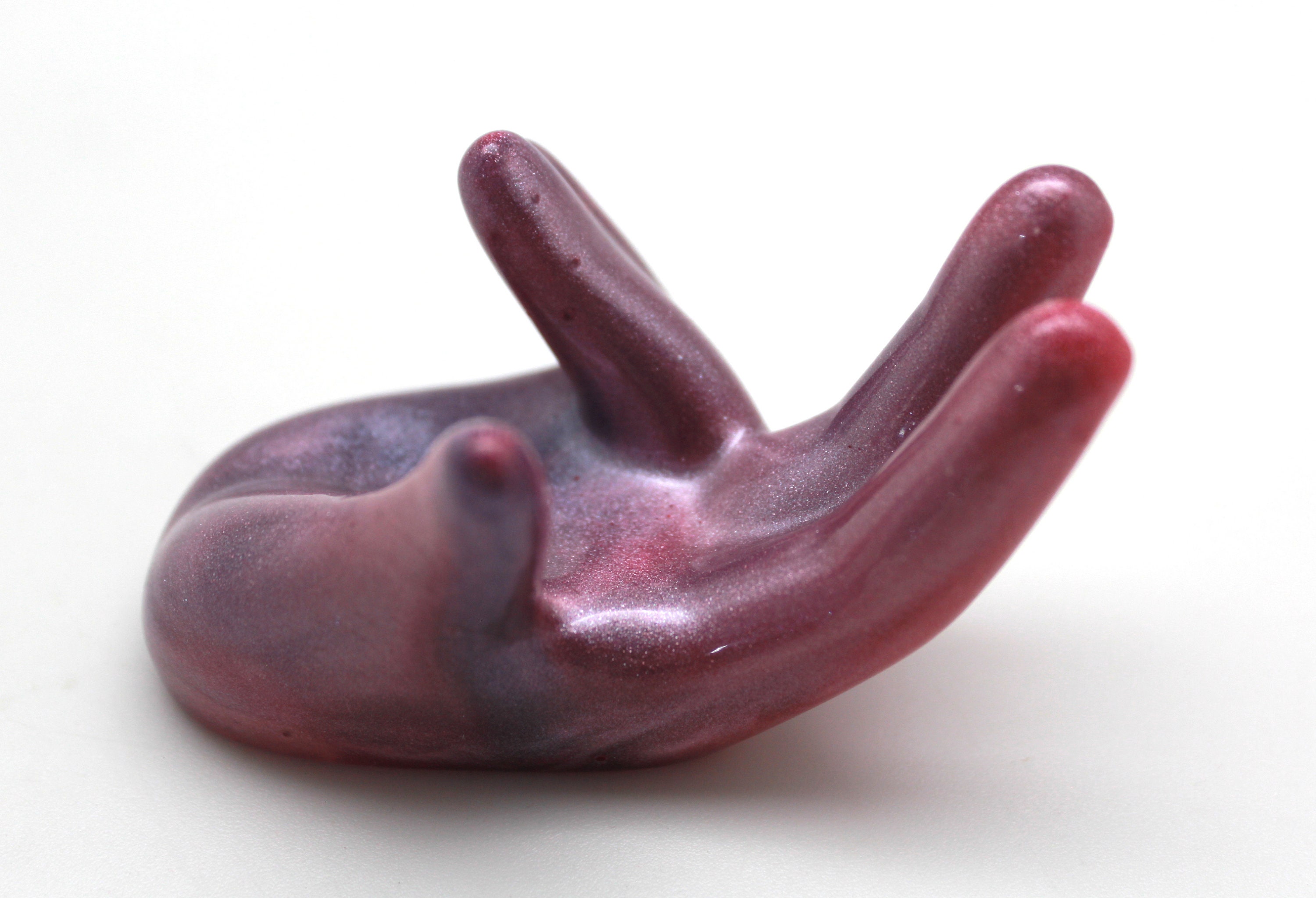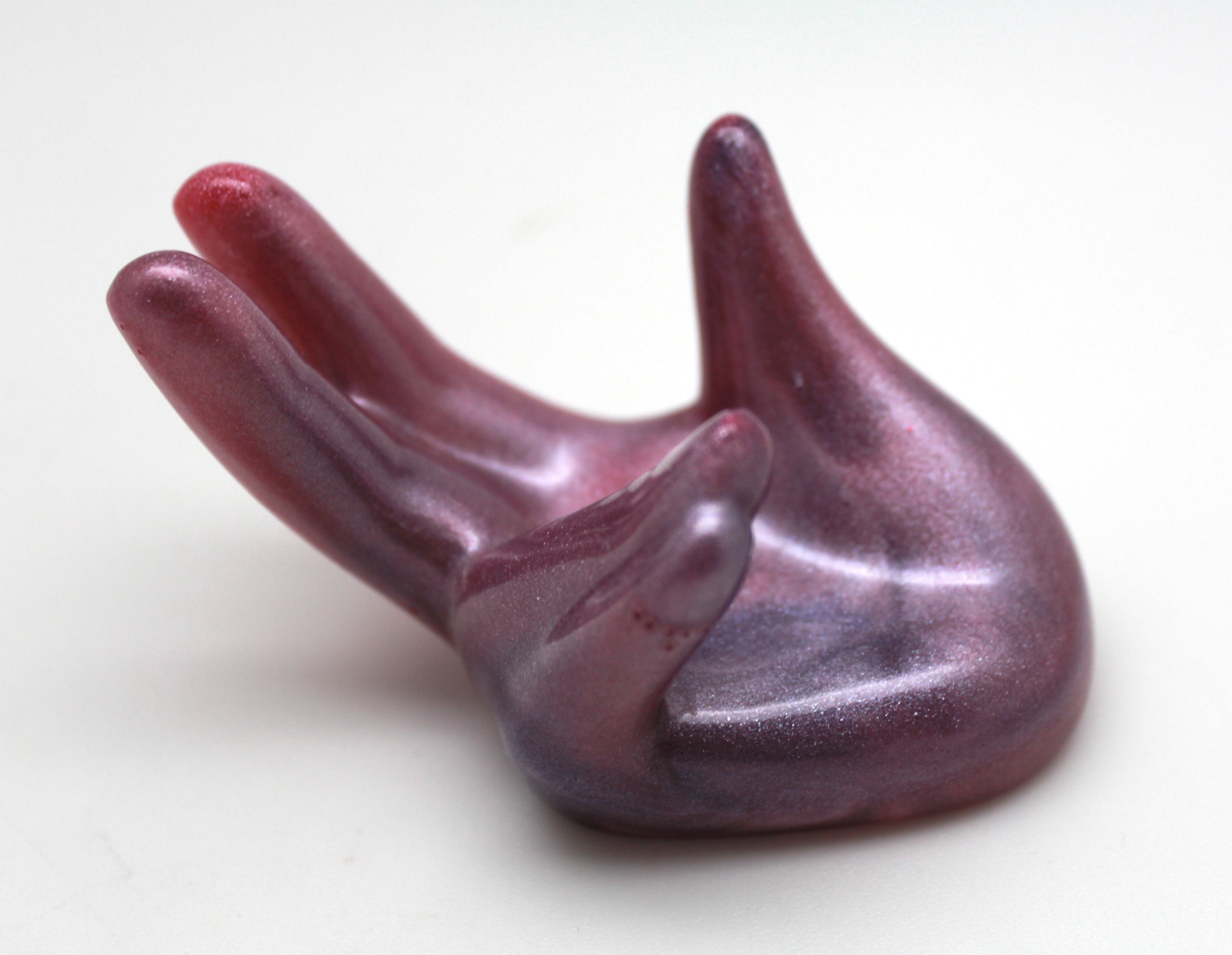 Handstands are 3 x 2 x 2 inches in size

Super Fun "HandStand" - Display Stand 3 inch Three Prong, supports pounds and up to a 5 inch sphere!

Strong resin cast, suitable for some heavier items. Nice natural balance with three supporting fingers.

This Handstand is made from Resin mixed with pink and purple glitter, poured in at the same time, giving it this lovely swirled mixture that is super eye catching!

***---All of our items are HANDMADE by US---***
We twist and coil our own wire, coils and spirals
We create all of our own foils
We crush our own minerals and rocks
We mine a LOT of what we use in our products
We use RECYCLED items
Thank you for viewing, share with your friends!