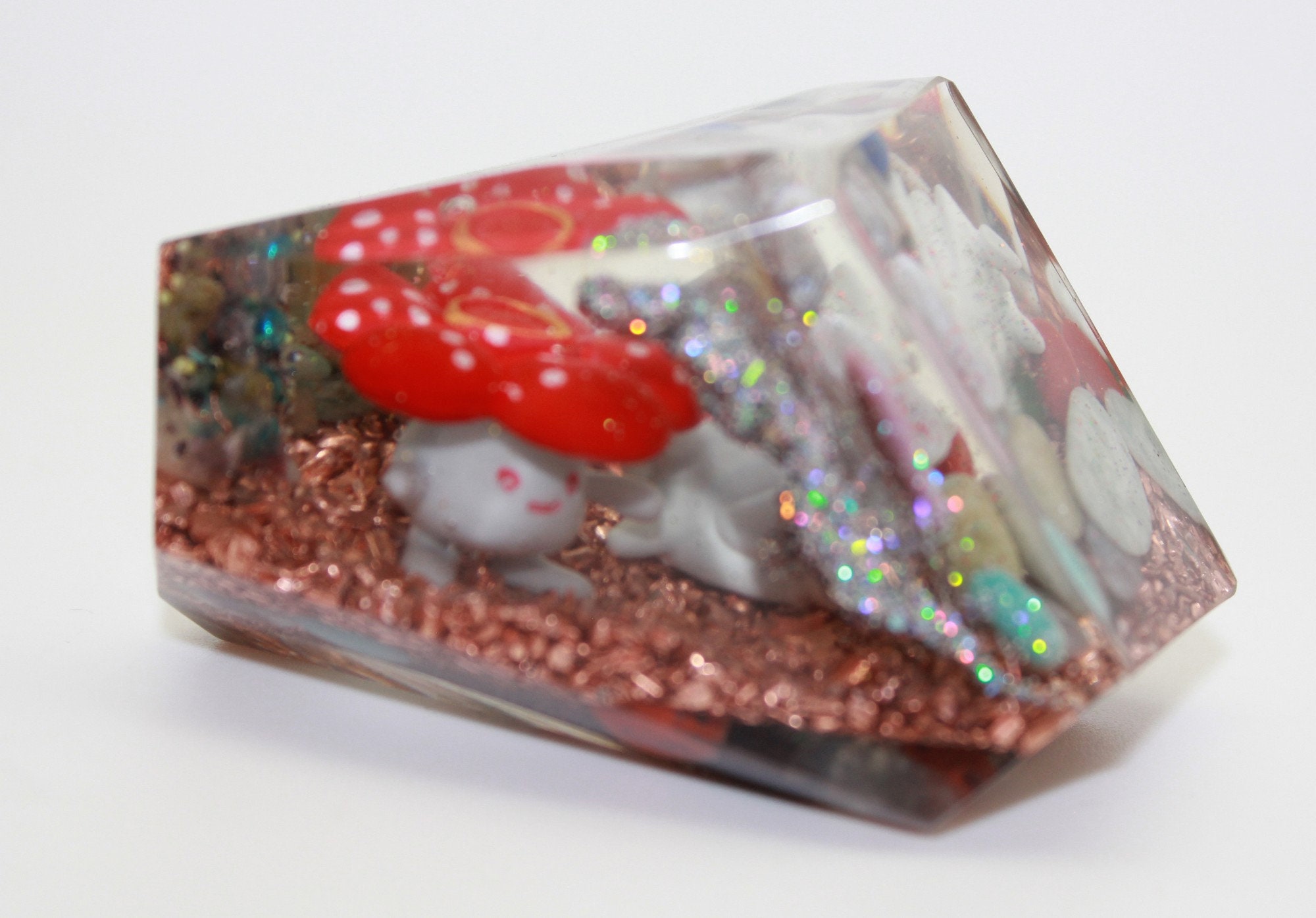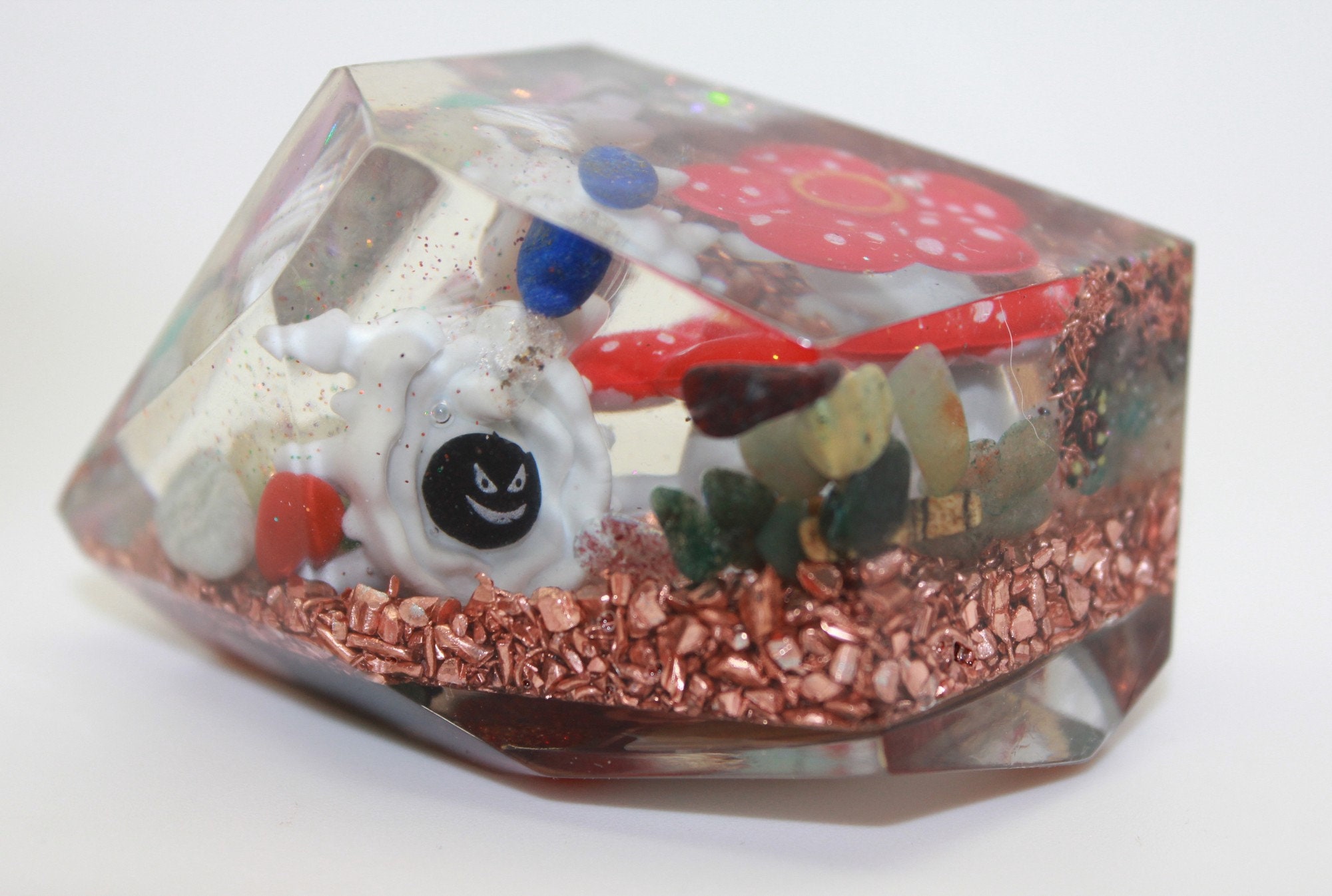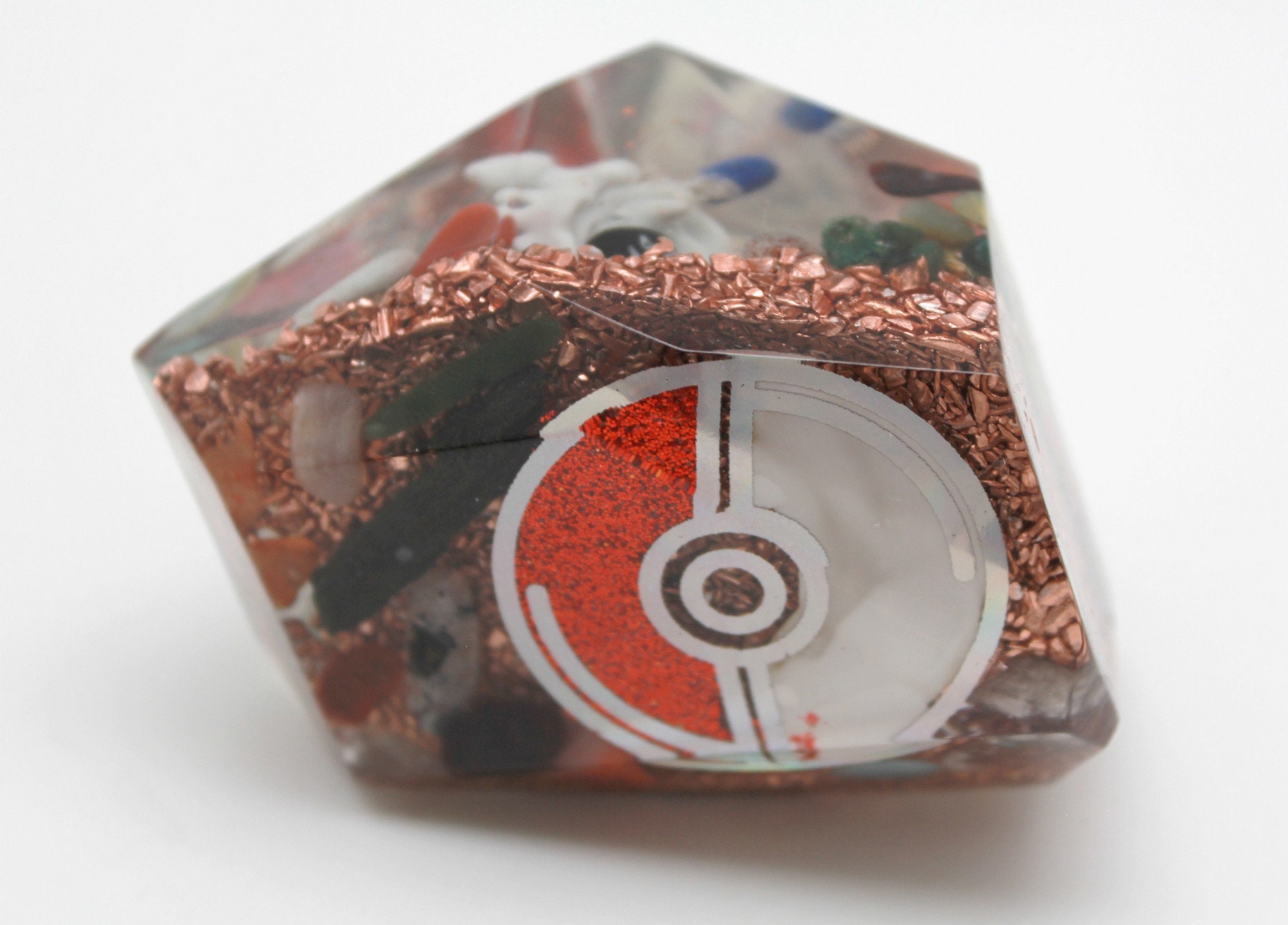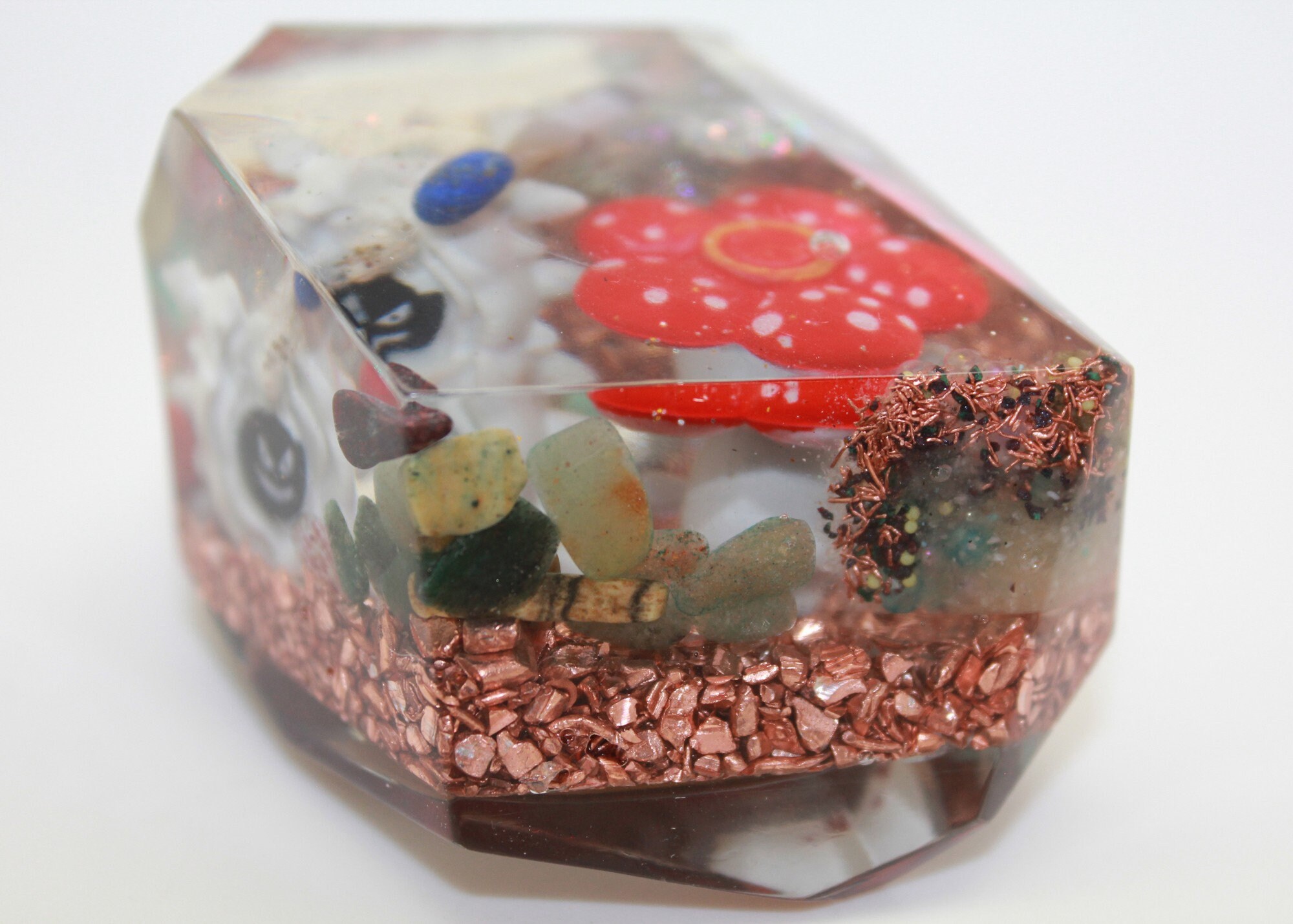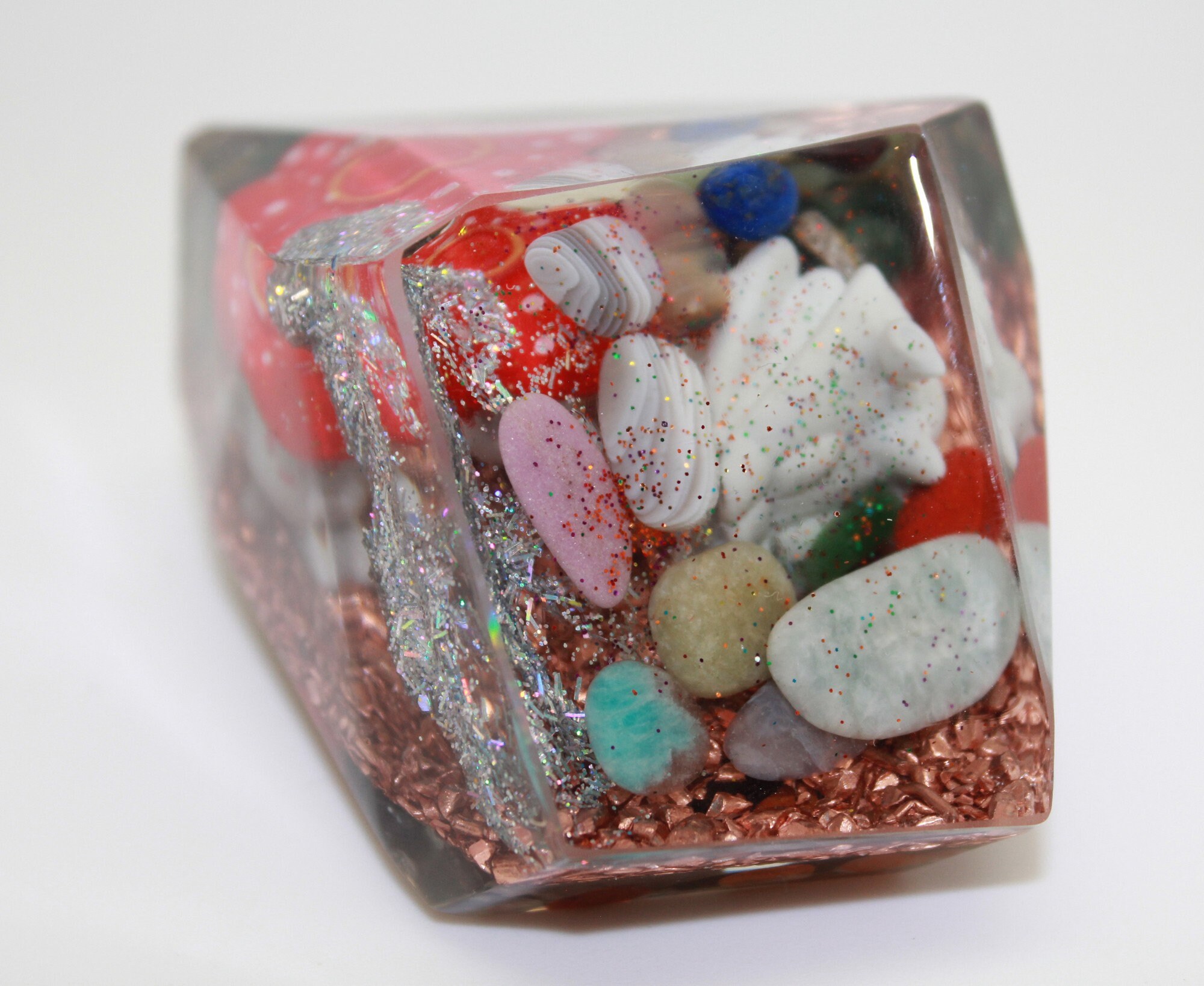 Presenting to you - A Pokemon "Orgone Power Generator" - A popular Metaphysic (Crystal Healing) item mixed with our favorite AR game!

Check out this spawn cluster! A gemstone shaped resin block including Vileplume and Cloyster - all surrounded by gems and tumbled stones - including Lapis, Tourmaline, Garnet, Quartz, Amazonite, Rainbow Hematite and Banded Agate, along with some very sparkly diamond glitter!

On the backside you can see some great colorful minerals and a glittery pokeball!
2.75 inches long

***---All of our items are HANDMADE by US---***
We twist and coil our own wire, coils and spirals
We create all of our own foils
We crush our own minerals and rocks
We mine a LOT of what we use in our products
We use RECYCLED items
Thank you for viewing, share with your friends!