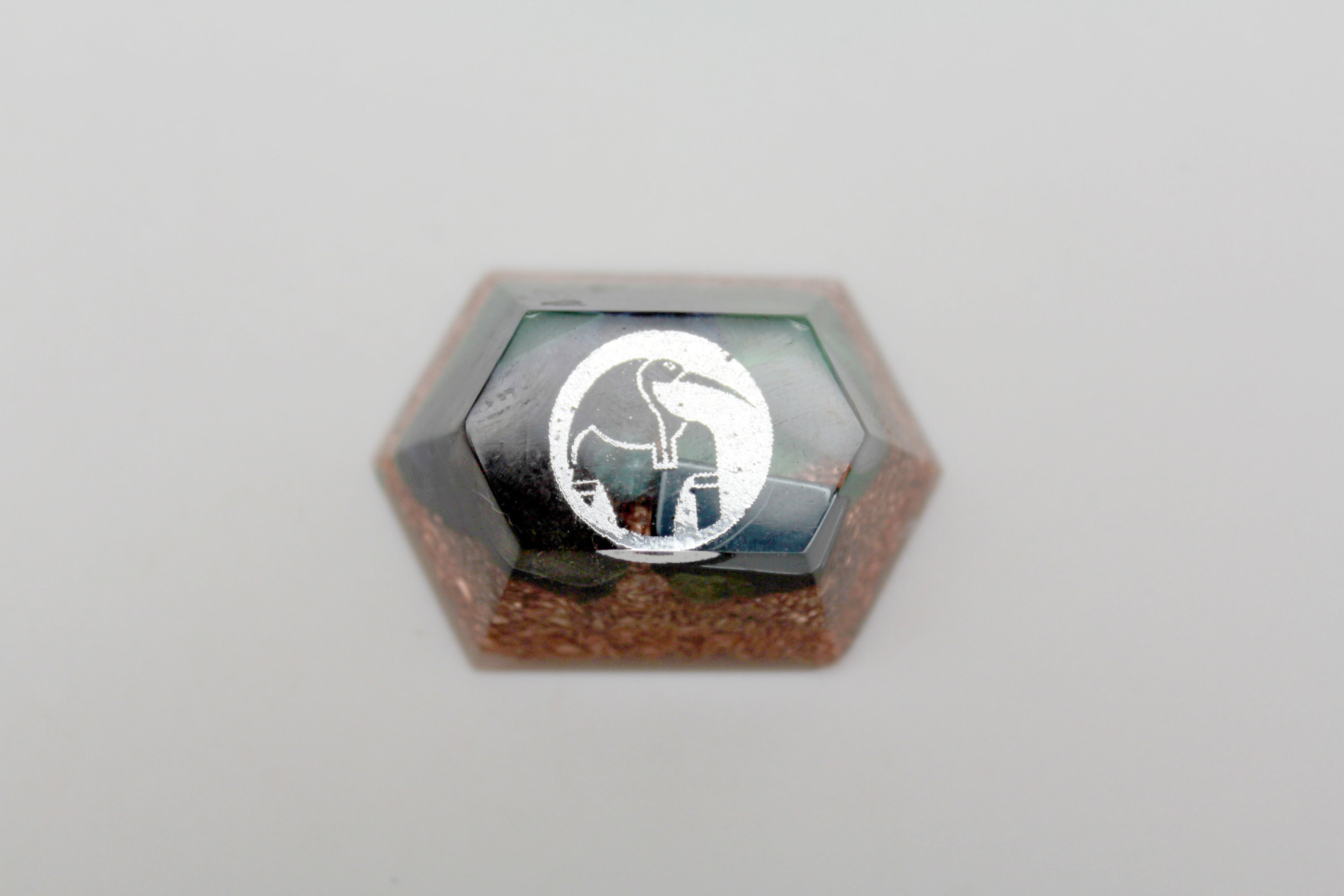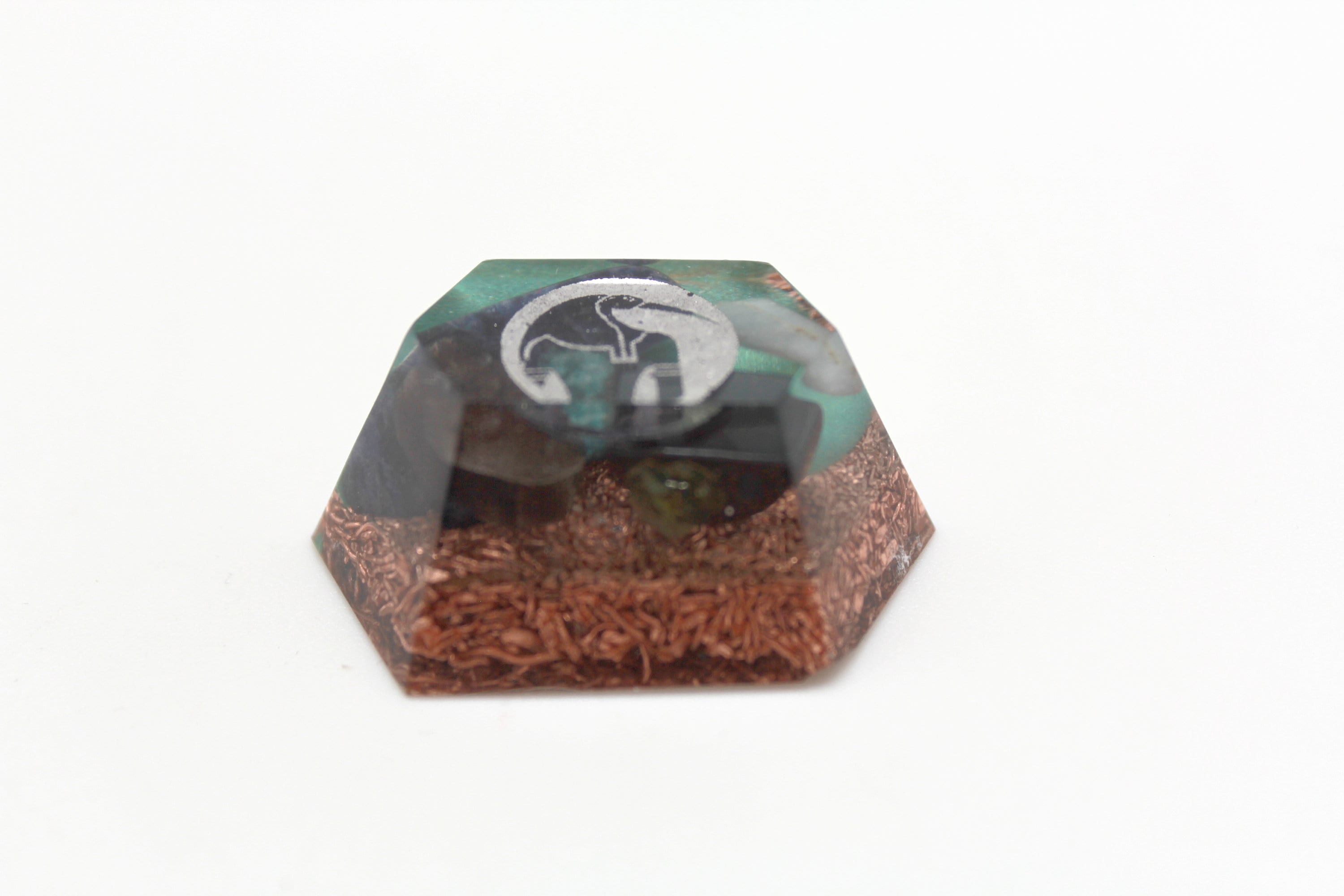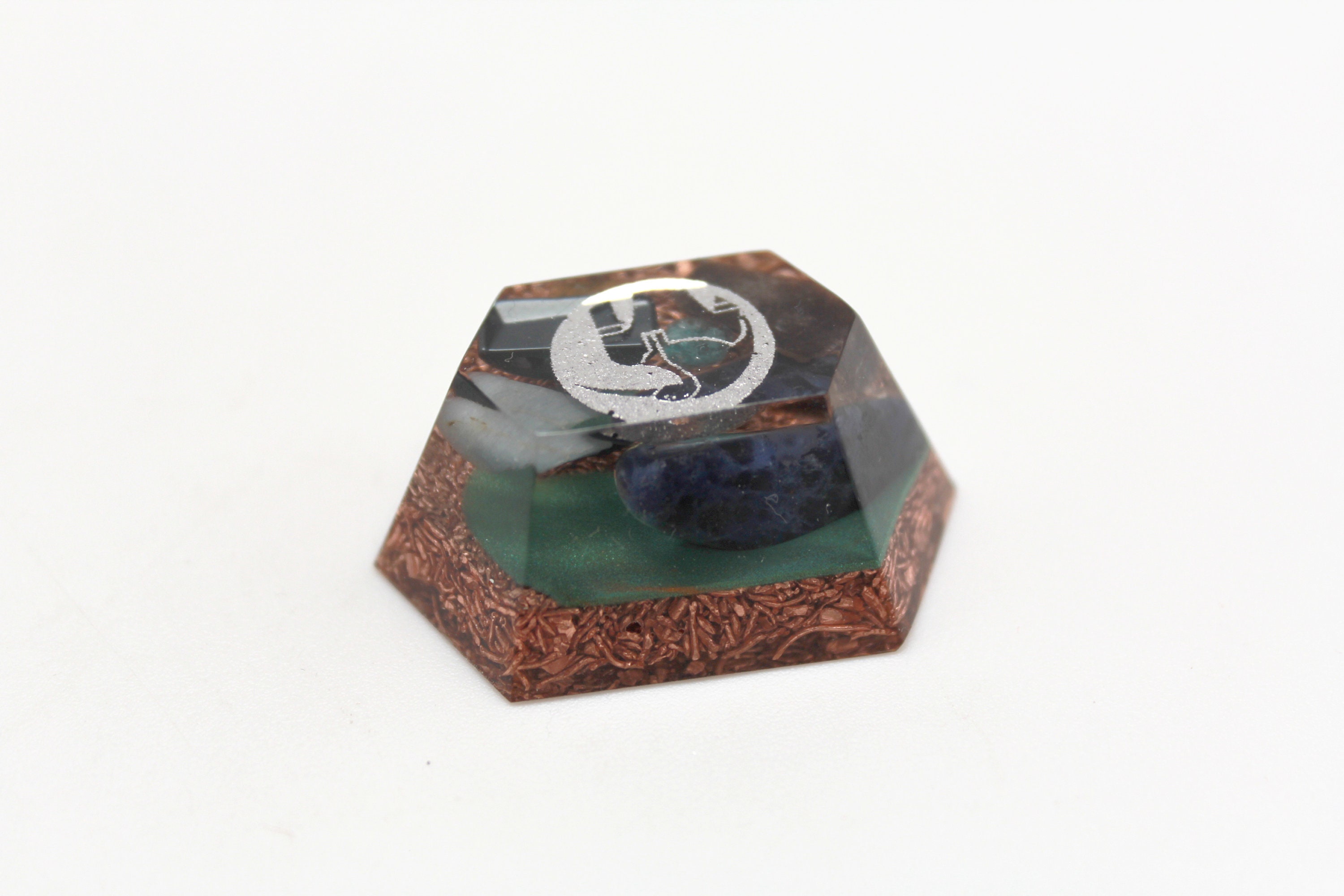 Zazz up your altar with this Orgone Energy Collector!

A silver foil Thoth over top of natural minerals,Apaptite, Peridot, Sodalite, Hematite, Smoky Quartz and Celestite. The base is a rich layer of recycled copper.

1.6 inch wide

***---All of our items are HANDMADE by US---***
We twist and coil our own wire, coils and spirals
We create all of our own foils
We crush our own minerals and rocks
We mine a LOT of what we use in our products
We use RECYCLED items
Thank you for viewing, share with your friends!