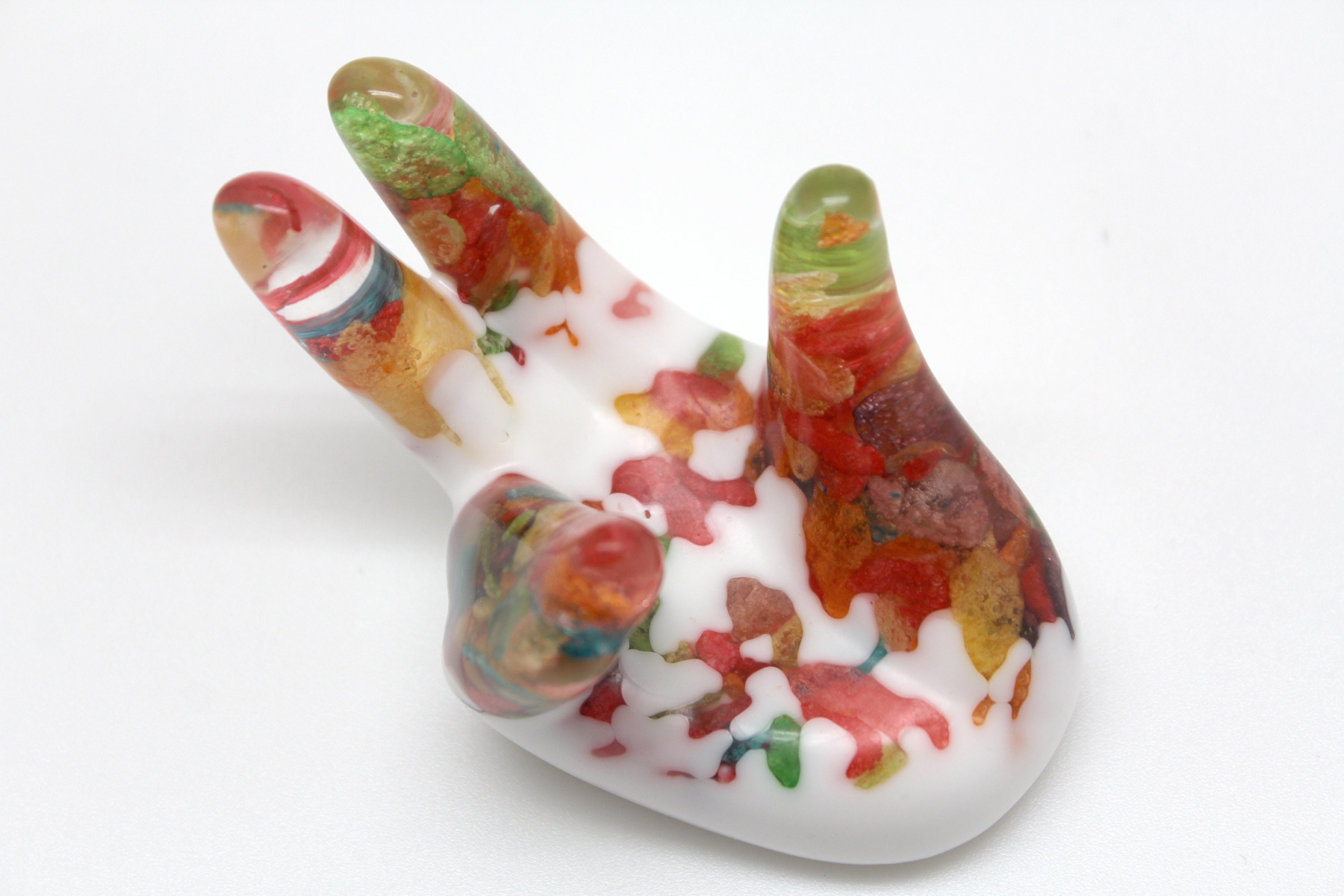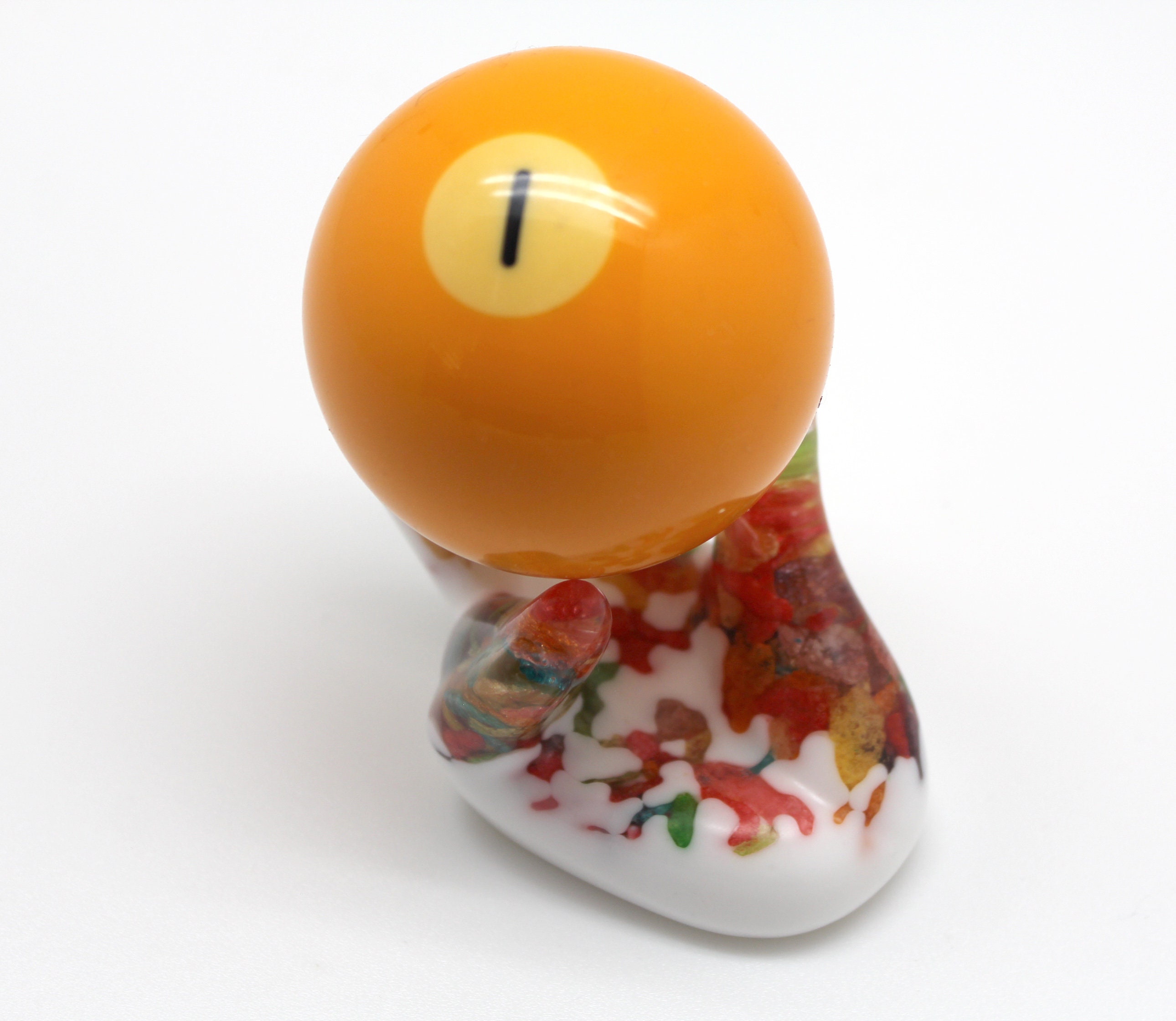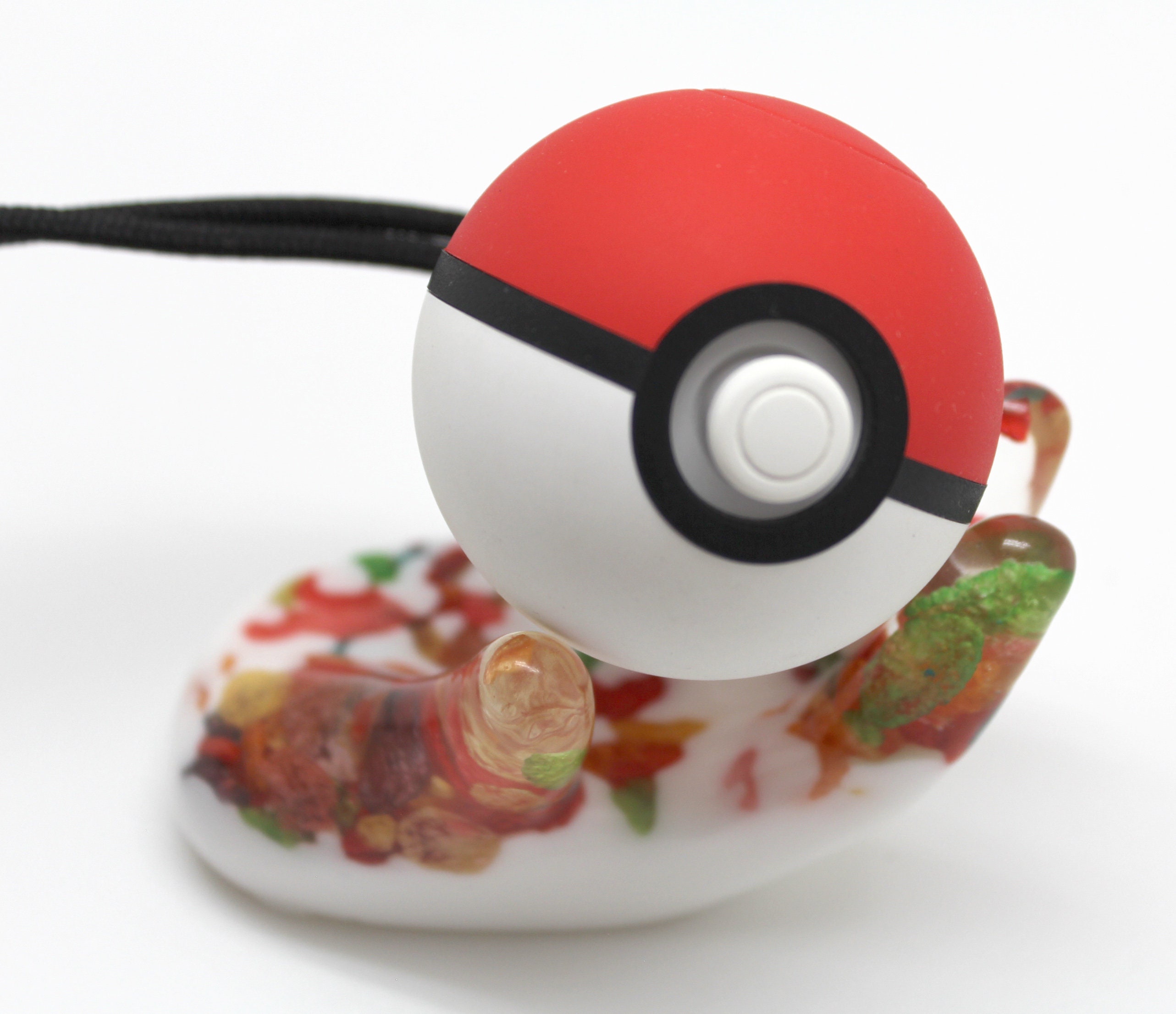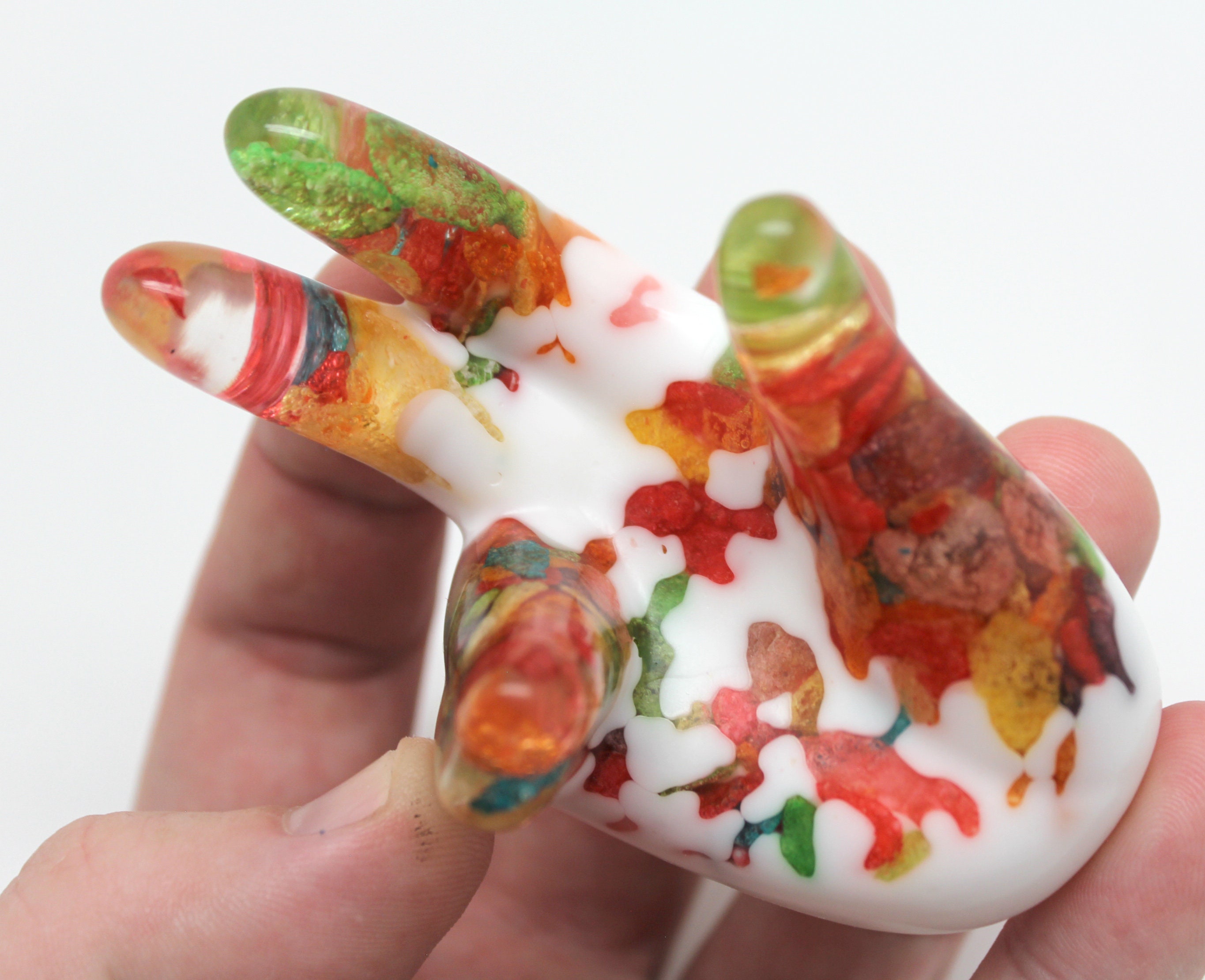 Handstands are 3 x 2 x 2 inches in size

Super Fun "HandStand" - Display Stand 3 inch Three Prong, supports pounds and up to a 5 inch sphere!

Strong resin cast, suitable for some heavier items. Nice natural balance with three supporting fingers.

THIS is a Fruity Pebbles and Milk included stand. I have been TRYING, half heartedly, to make some MILK and Fruity Pebble stands, it is just that they are 2 part pours, the clear and cereal, then, the white resin. Out of the other times, one time I derped up and just poured clear and spaced the 2nd part...like, duh. One time the clear bubbled up all dumb and I BURNED the pebbles while heat gunning...one time I had them all ready for the white layer and just decided to pour some left over clear in and that 1mm layer was like, ALL BUBBLES. Another time the white resin didnt set right. Into the trash, all of those. First time I got these right.
And they look cool.
Get them while they are hot! I did a really good job on these, imho.

***---All of our items are HANDMADE by US---***
We twist and coil our own wire, coils and spirals
We create all of our own foils
We crush our own minerals and rocks
We mine a LOT of what we use in our products
We use RECYCLED items
Thank you for viewing, share with your friends!