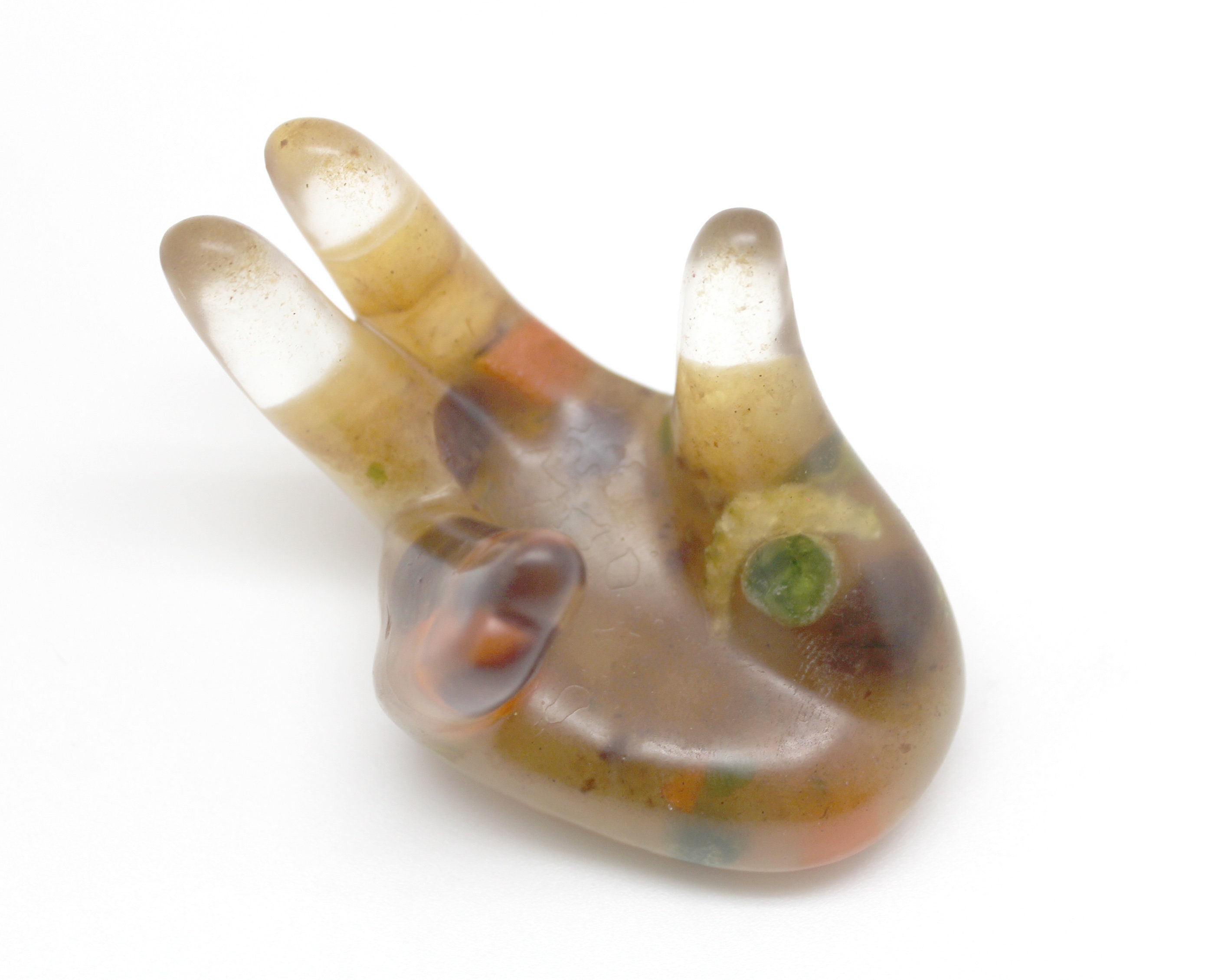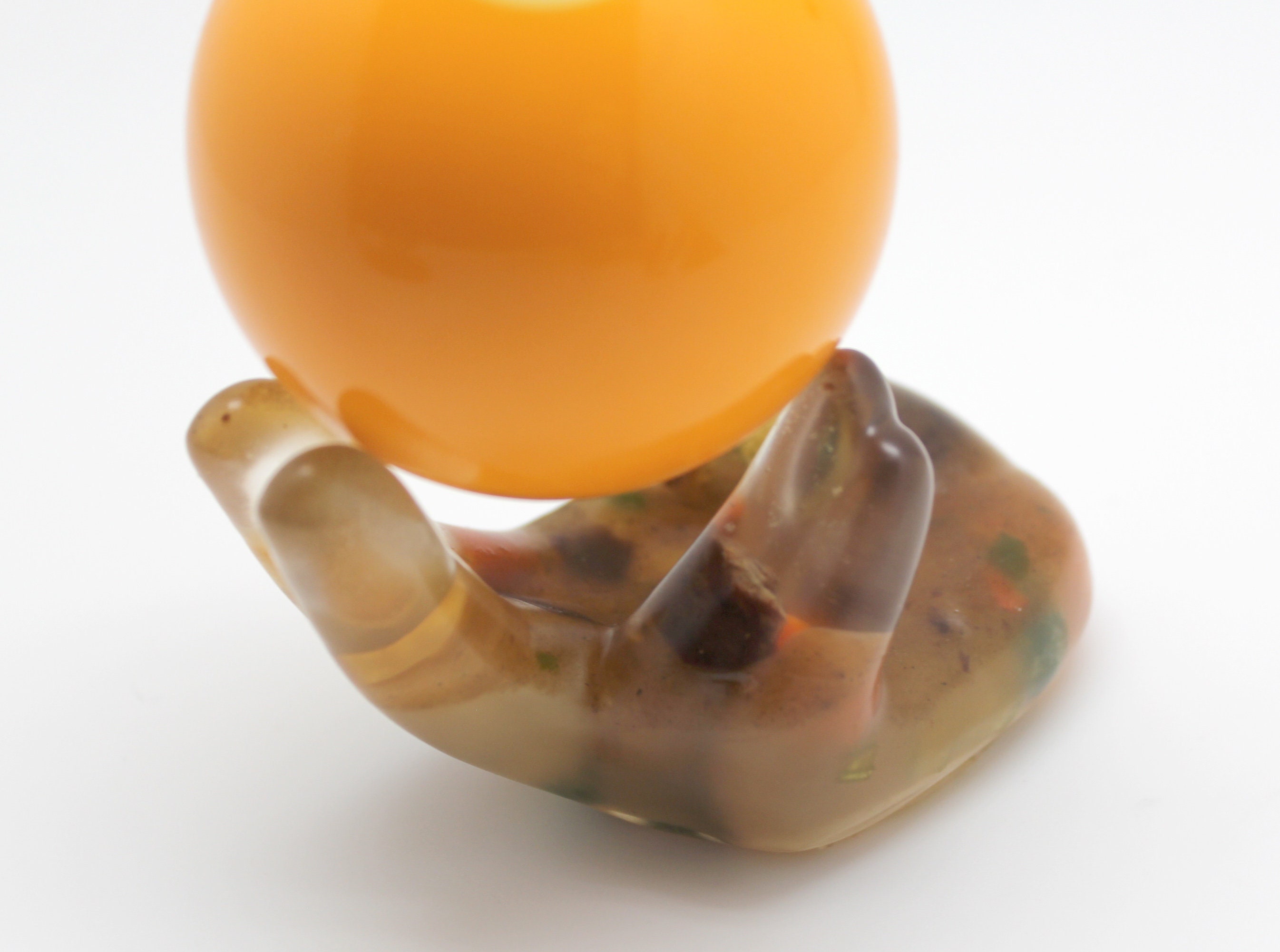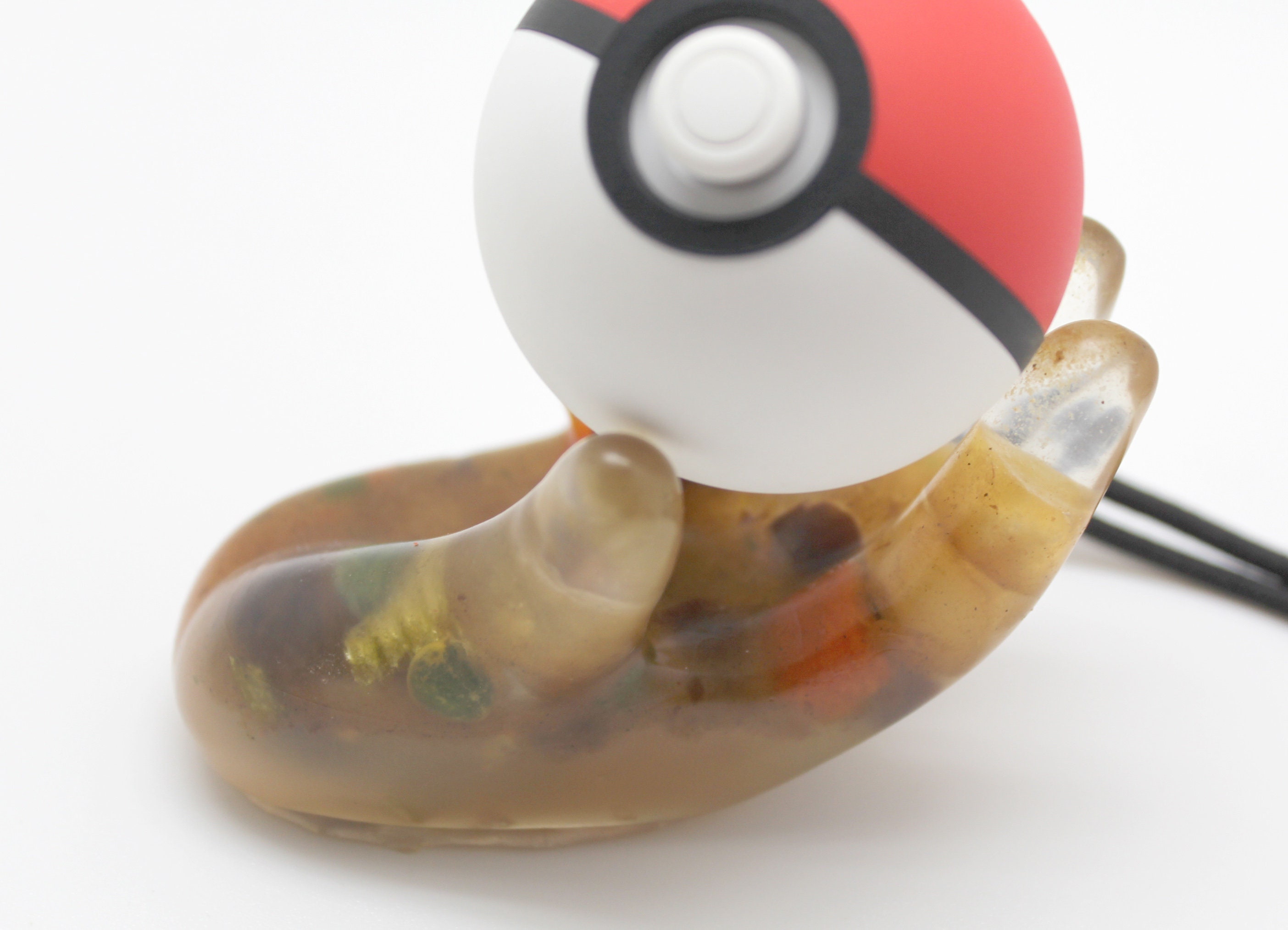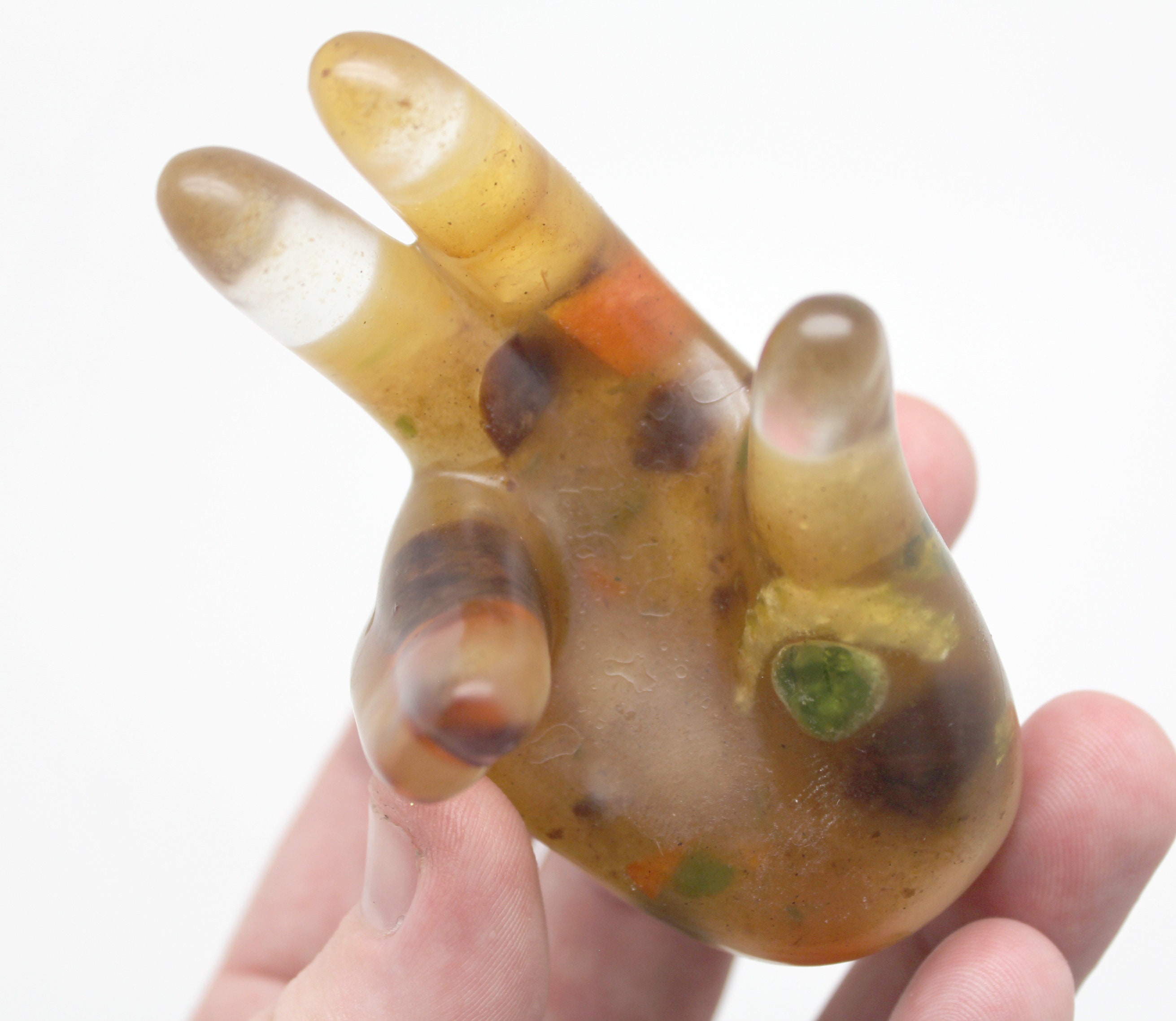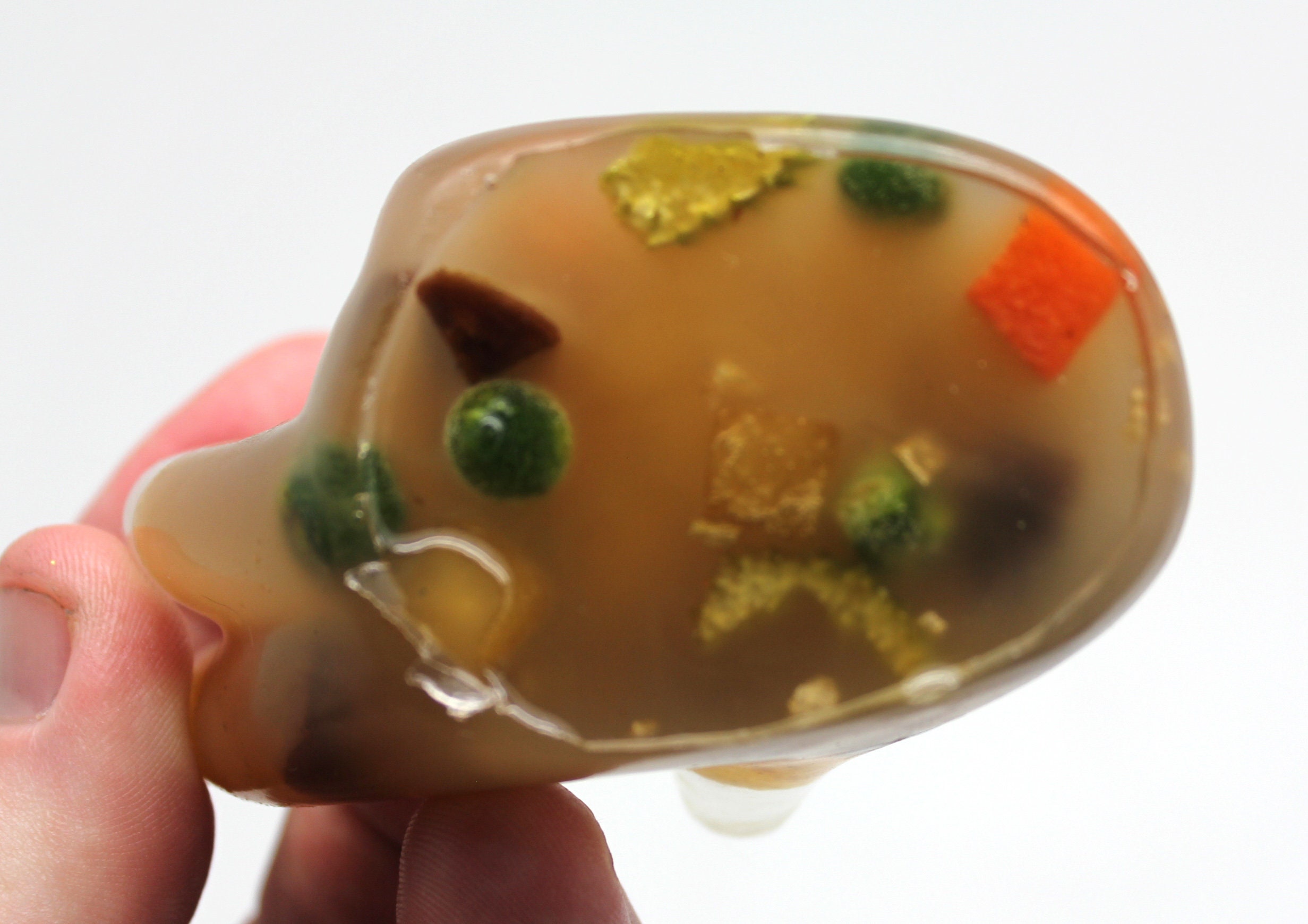 Beyond the pale - This is Freeze Dried Beef Stew, with Beef chunks, Potato, Pea, Carrot, Onion and Celery - Plus all that delicious seasoning, all mixed up with liquid plastic, kept from all water, ready to sit and hold up the item of your choice while bewildering onlookers and making people somewhat uncomfortable.

Yes, we made this!

Handstands are 3 x 2 x 2 inches in size

Super Fun "HandStand" - Display Stand 3 inch Three Prong, supports pounds and up to a 5 inch sphere, along with COUNTLESS other things

Strong resin cast, suitable for some heavier items. Nice natural balance with three supporting fingers.

***---All of our items are HANDMADE by US---***
We twist and coil our own wire, coils and spirals
We create all of our own foils
We crush our own minerals and rocks
We mine a LOT of what we use in our products
We use RECYCLED items
Thank you for viewing, share with your friends!