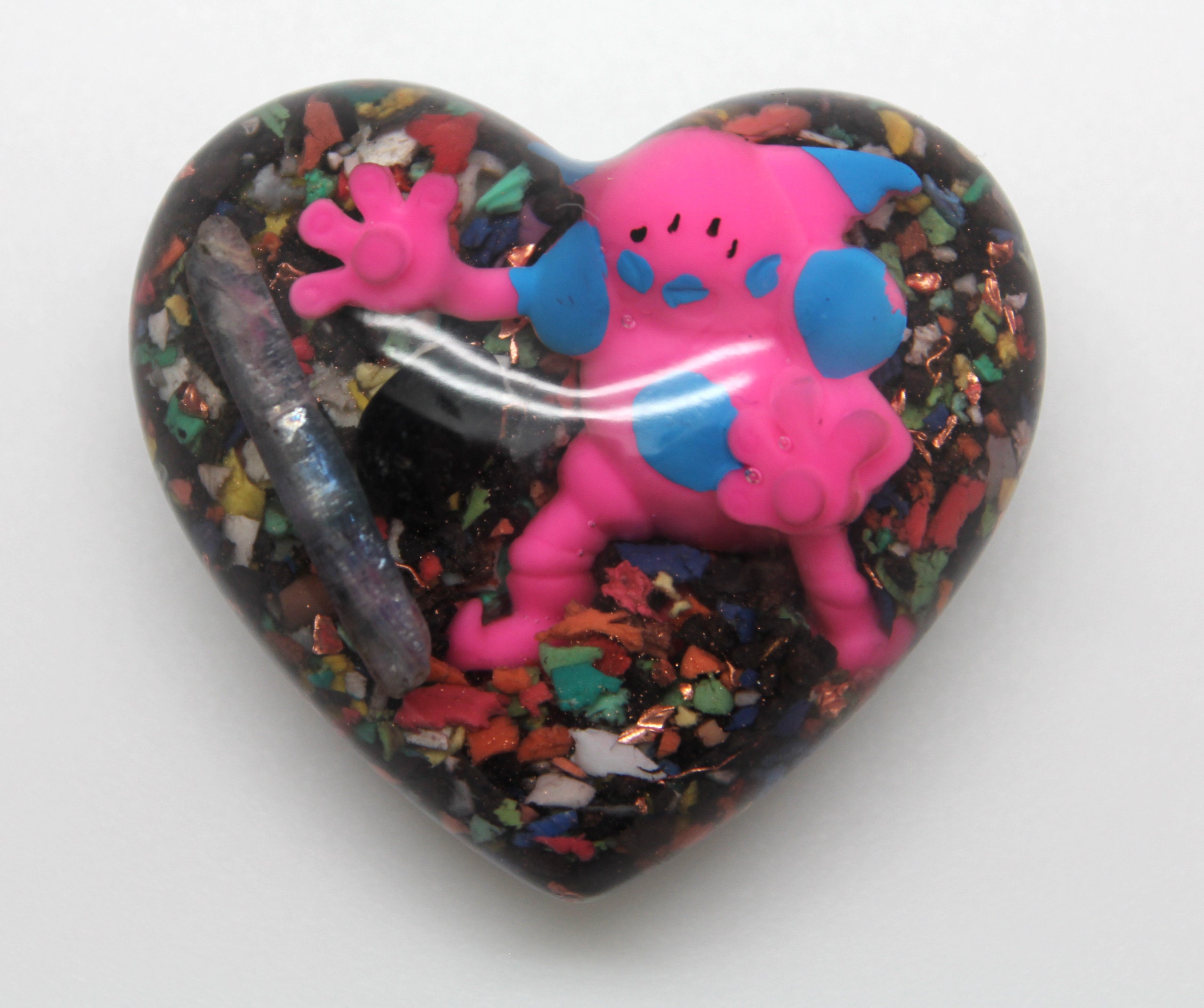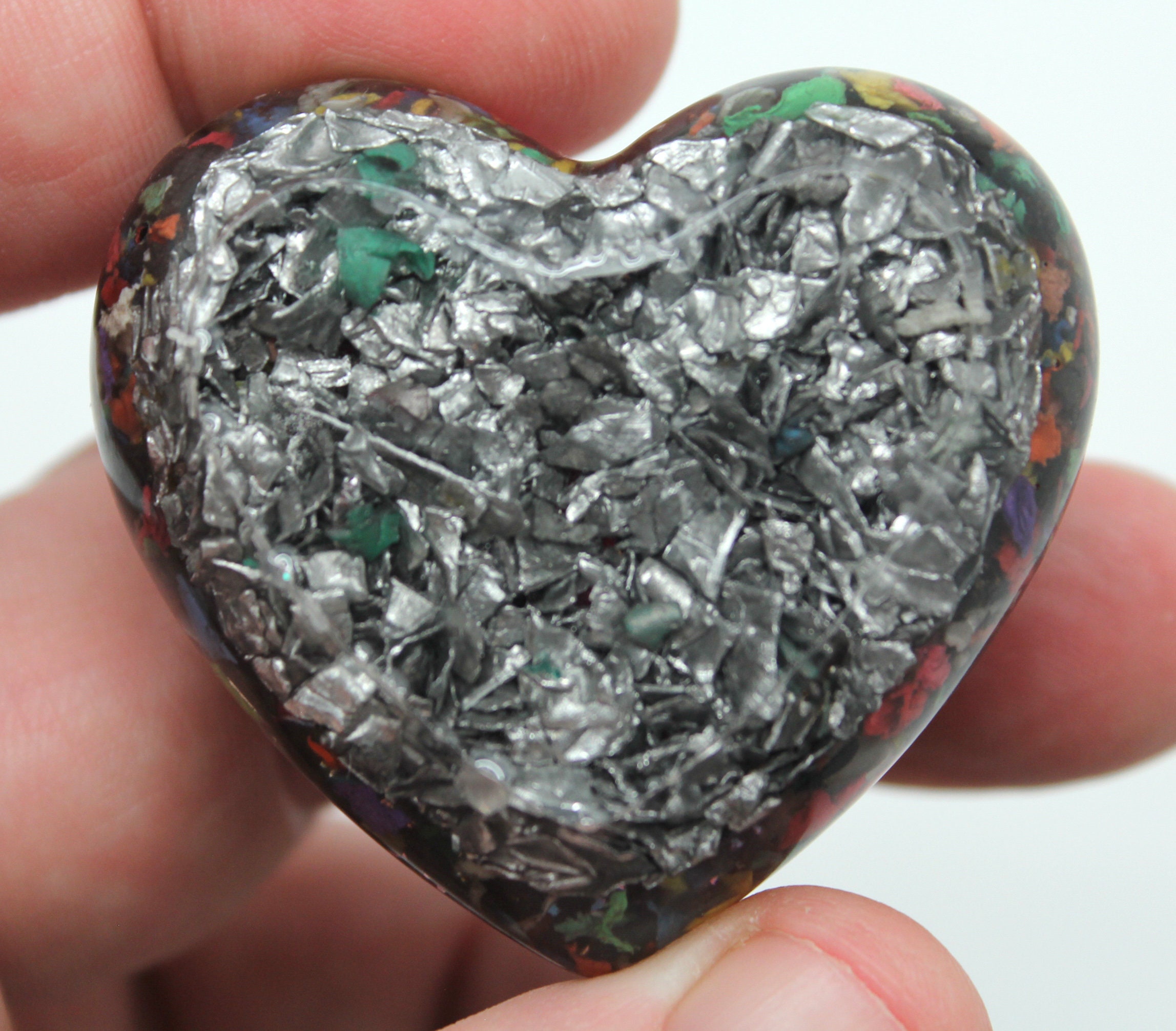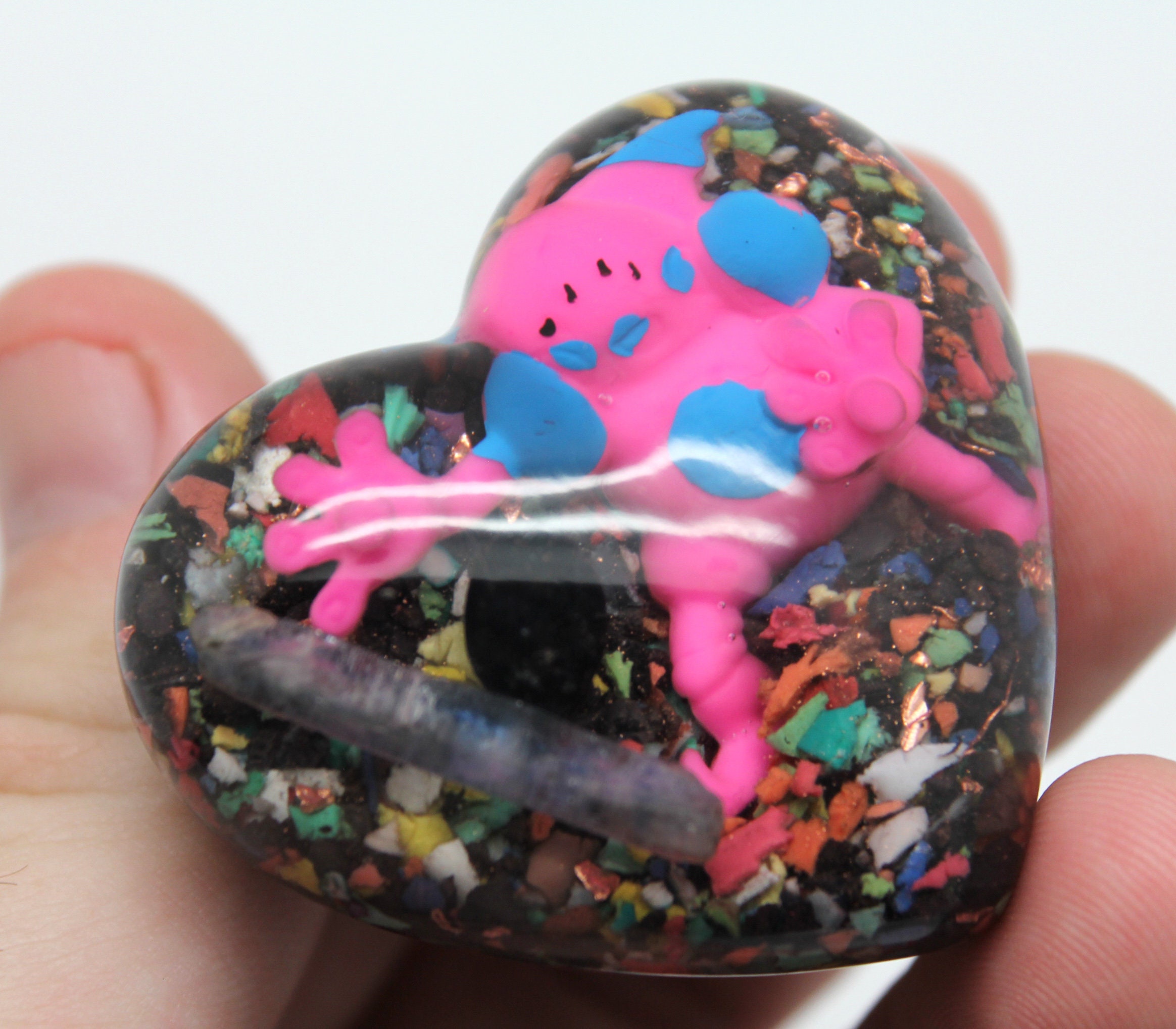 Mr. Mime - that damn regional that I finally got last year...oooohhhh, I wanted to go to europe and get him, but hatching him during that event was ok too. Finally finished Gen 1 dex - This dancy fool is trapped in an "EMF Blocking" heart, filled with that kind of goodness, like a chunk of shiny Shungite, a piece of iron quartz, a layer of chopped up recycled plastic shielding and a layer of bright shredded aluminium.

2 x 1.6 inch

***---All of our items are HANDMADE by US---***
We twist and coil our own wire, coils and spirals
We create all of our own foils
We crush our own minerals and rocks
We mine a LOT of what we use in our products
We use RECYCLED items
Thank you for viewing, share with your friends!