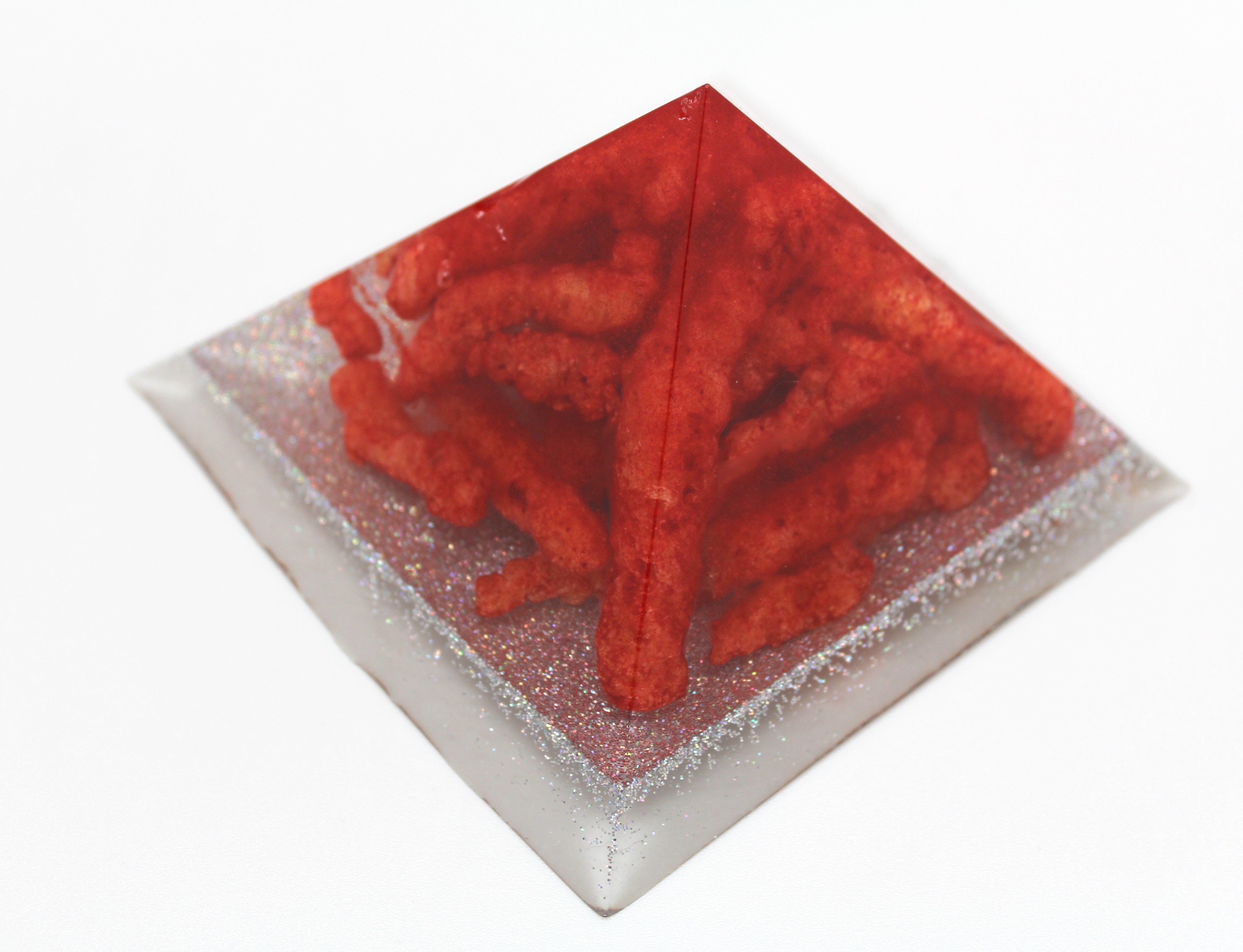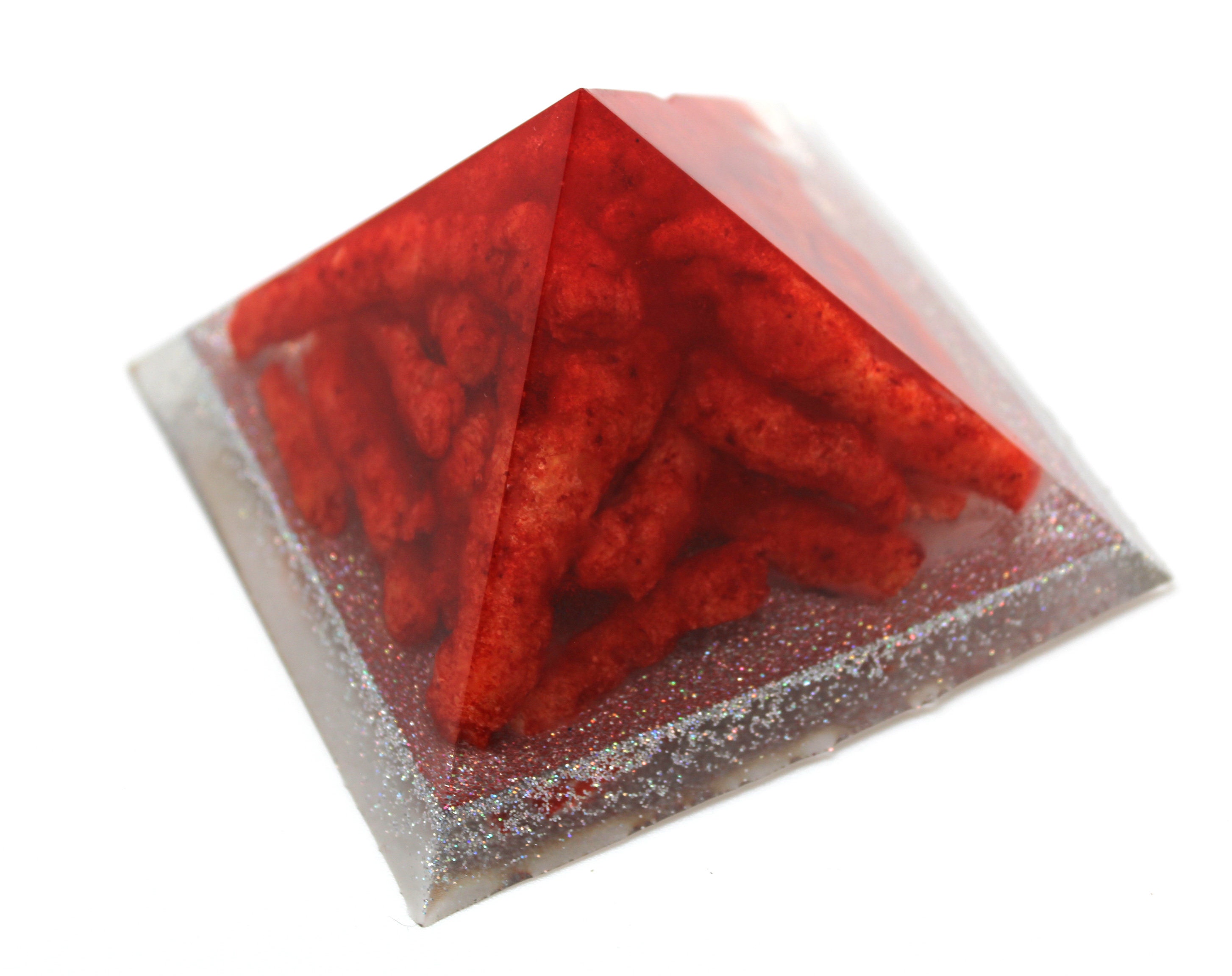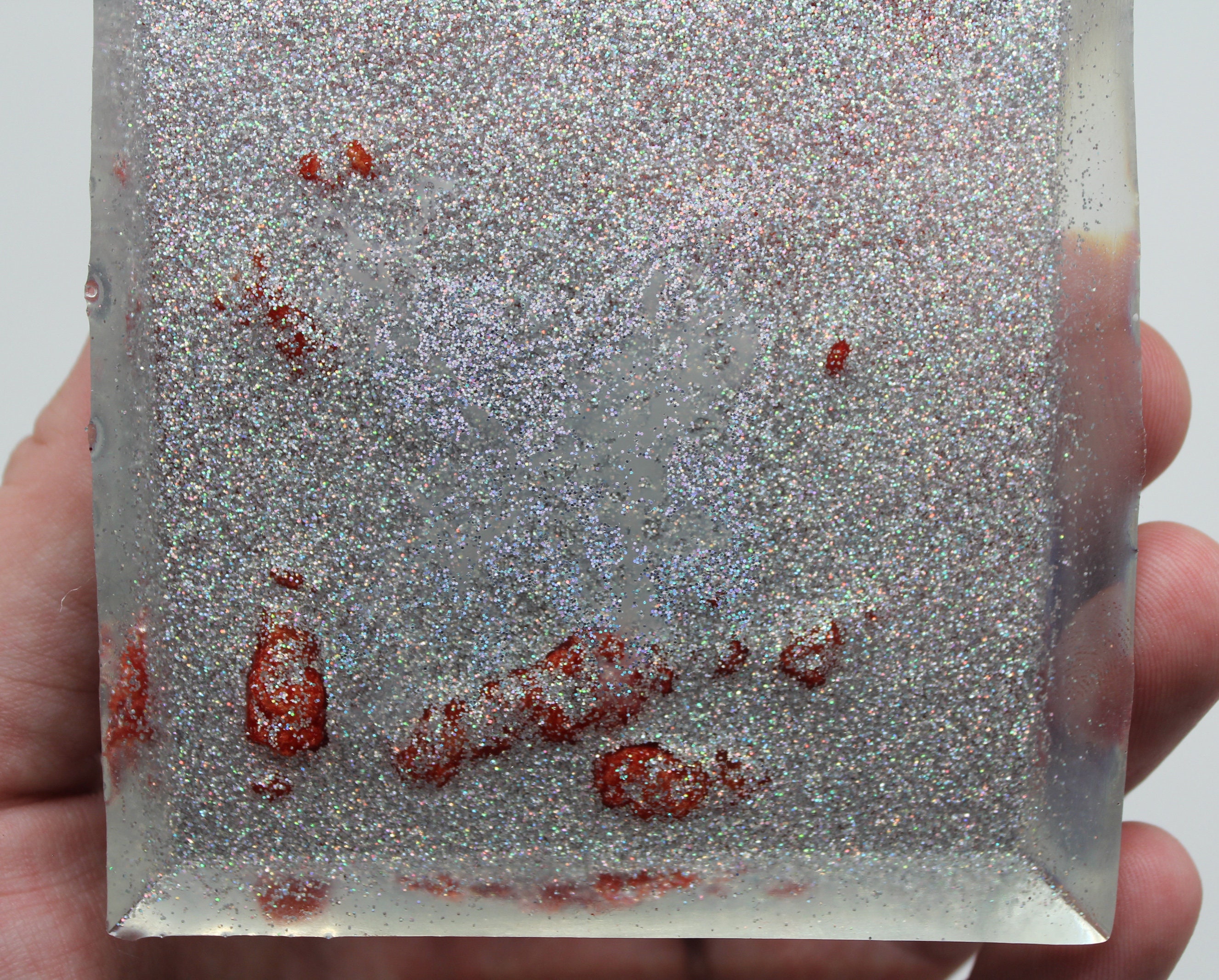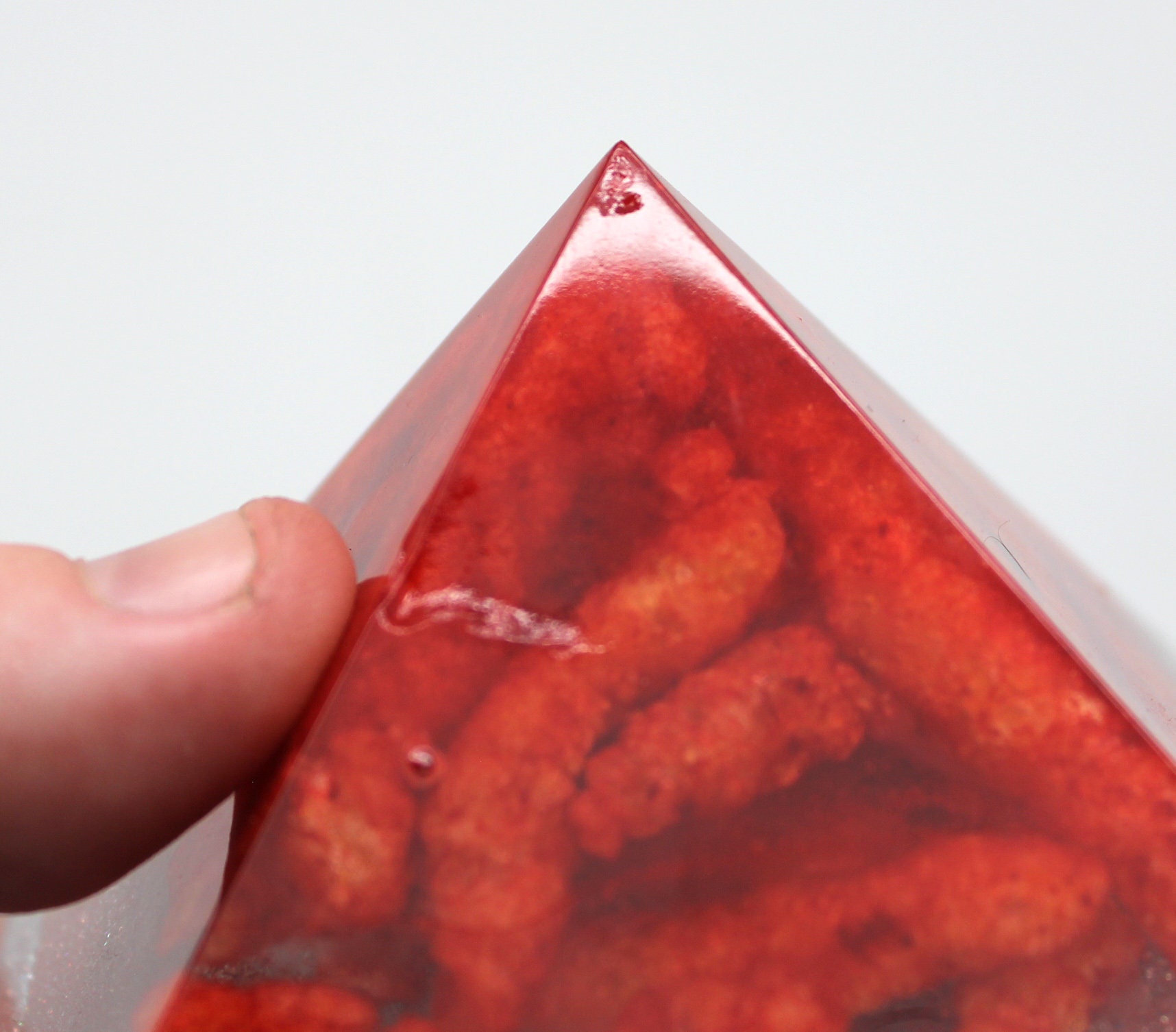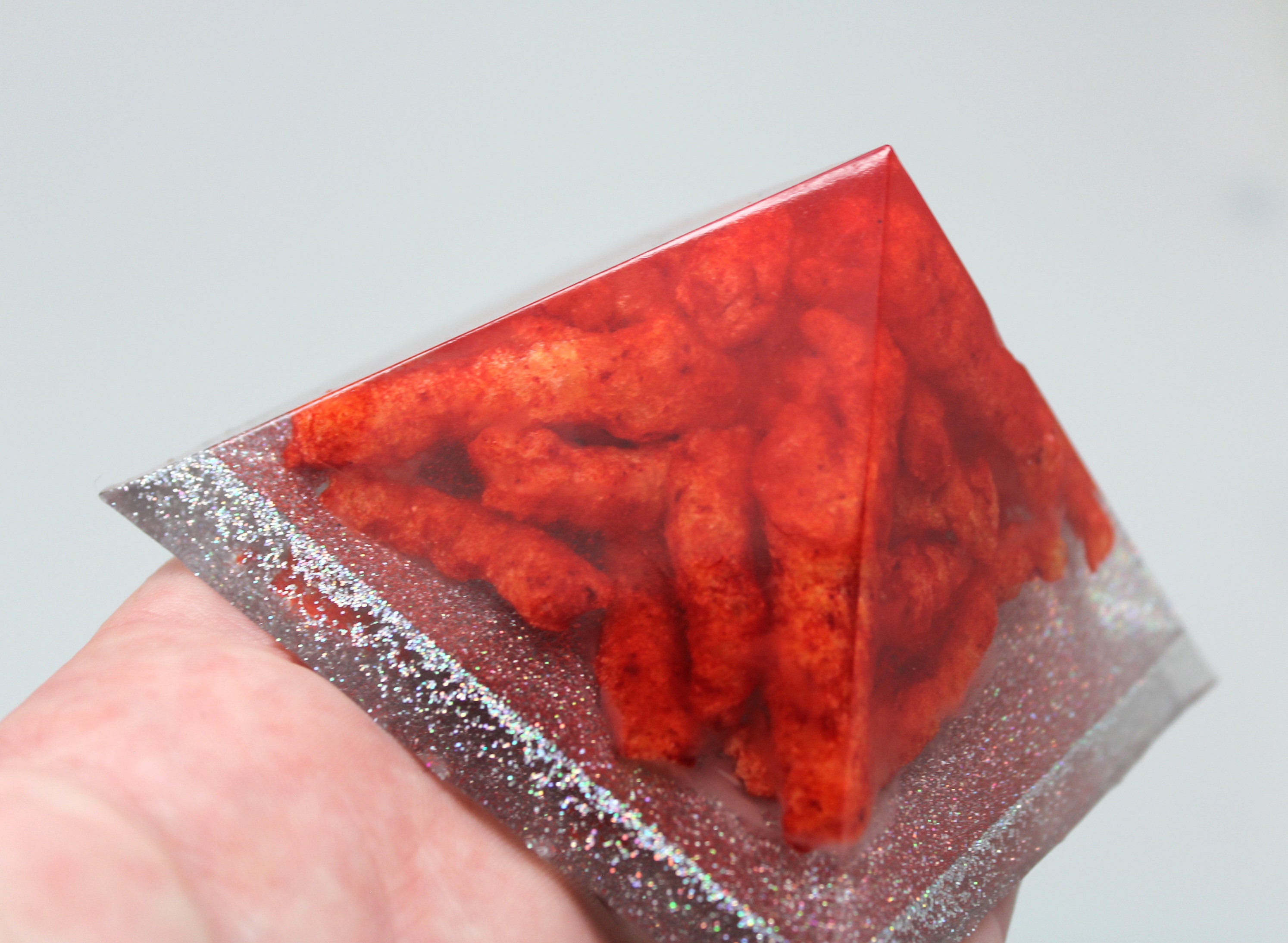 I had a vision - a vision of crunchy red bits in a magical pyramid of spicy.
I took some red hot spicy Cheetos and strategically placed them in a way to showcase their crunchy beauty!
There are no bubbles, but there are some funky surface flaws on one side, like smooth surface indents, 2 of them. Just make that the backside, problem solved!

It is 3.5 inches wide, 2.5 inches

What more can be said? You need this in your life, or you know someone who does. I guarantee it.