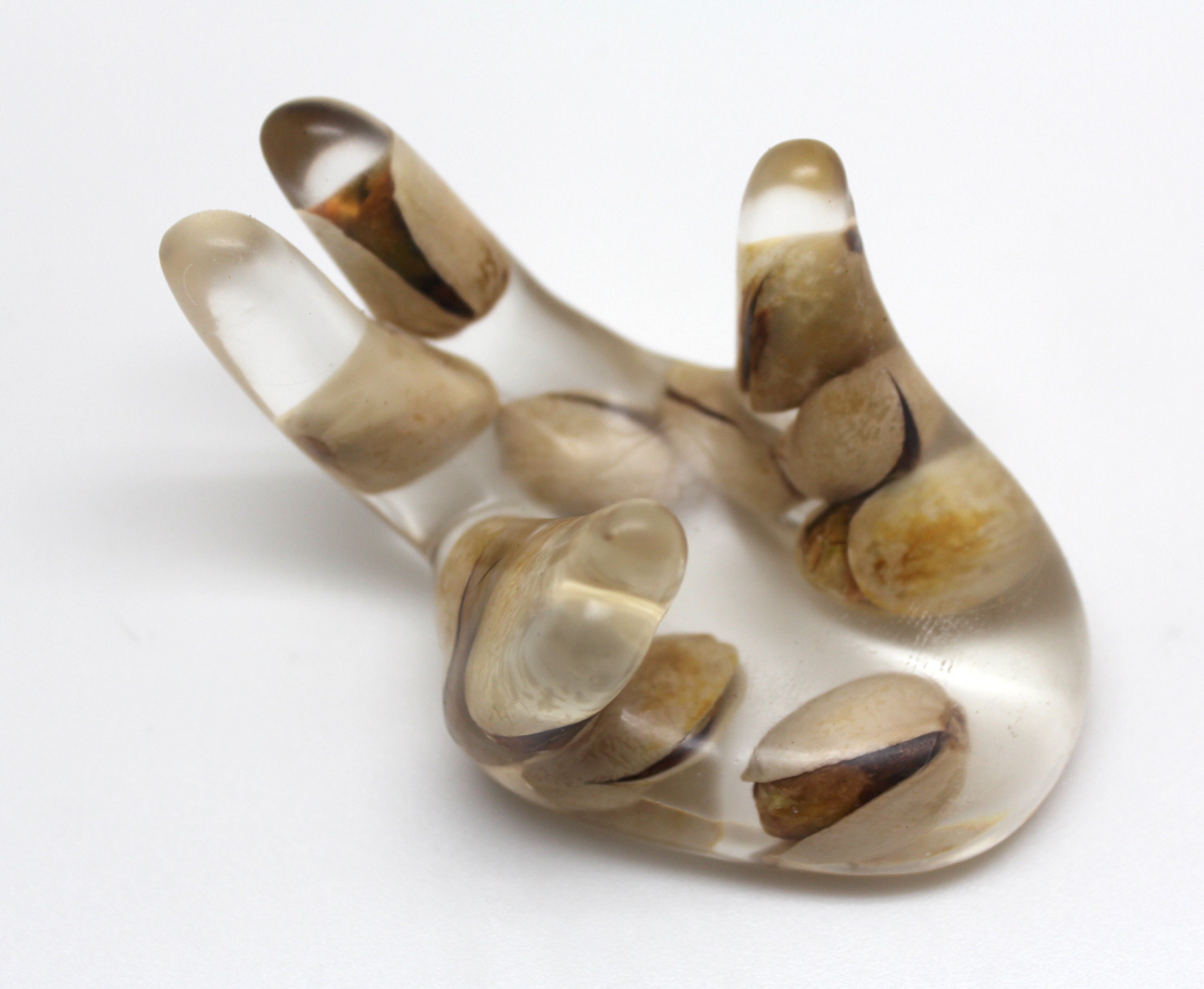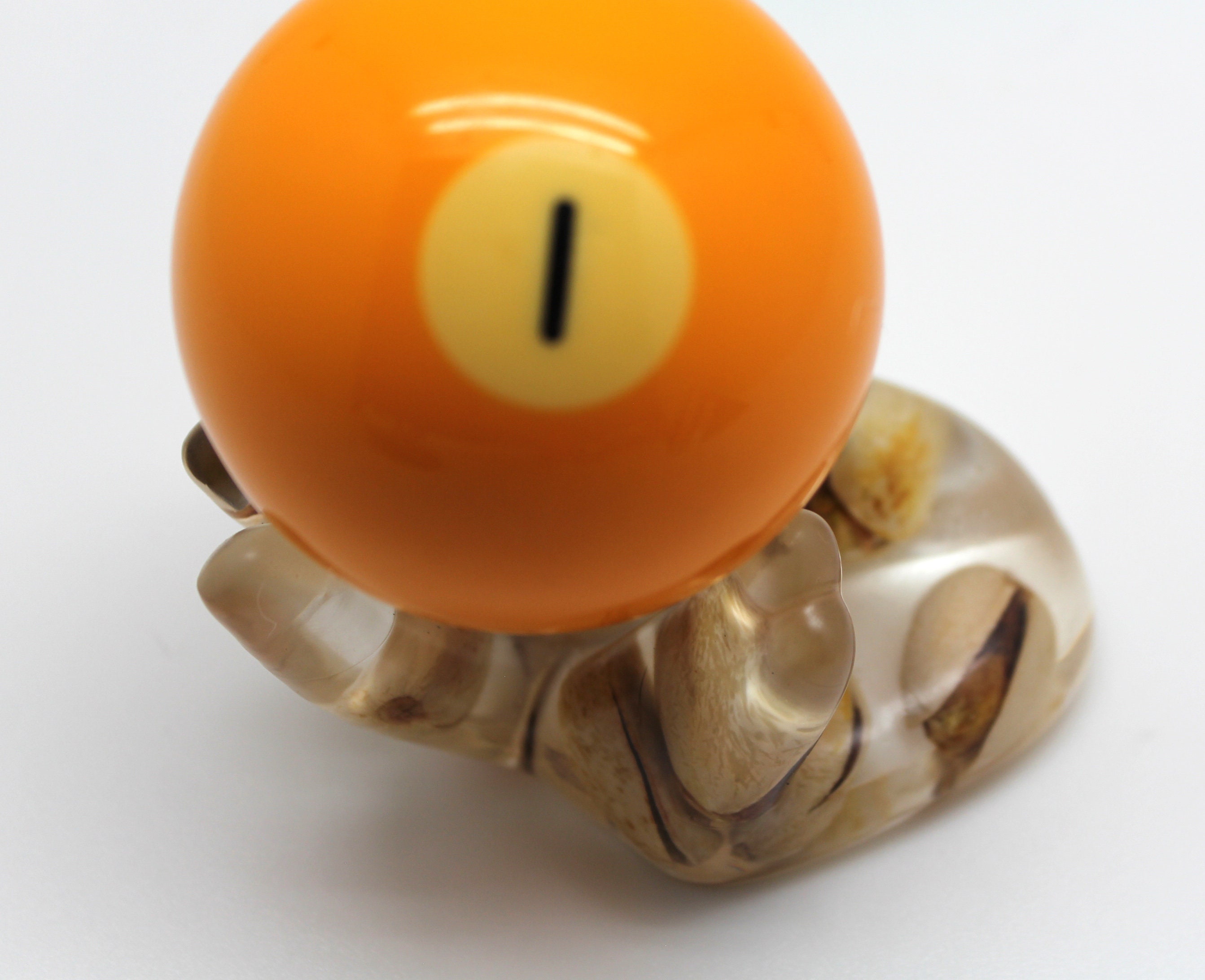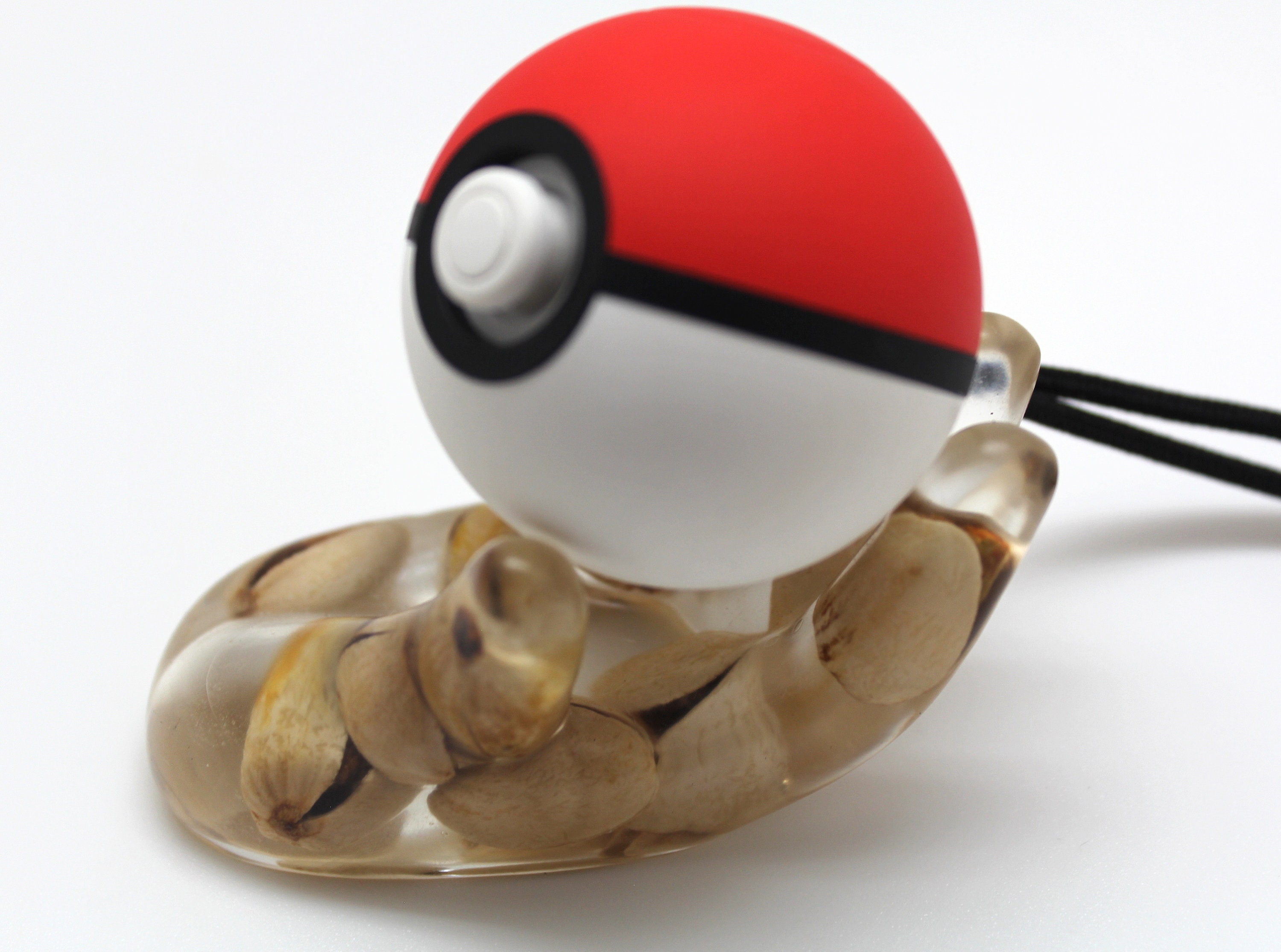 We grew these nuts ourselves! Unsalted, Unroasted, and too old to sell! Time to stick them in resin! Dried them out, stuck them inside some resin! Now, ready to make a really fun display stand for your display stand needs!

Handstands are 3 x 2 x 2 inches in size

Super Fun "HandStand" - Display Stand 3 inch Three Prong, supports pounds and up to a 5 inch sphere!

Strong resin cast, suitable for some heavier items. Nice natural balance with three supporting fingers.


***---All of our items are HANDMADE by US---***
We twist and coil our own wire, coils and spirals
We create all of our own foils
We crush our own minerals and rocks
We mine a LOT of what we use in our products
We use RECYCLED items
Thank you for viewing, share with your friends!